Entertainment
Is Laverne Cox Transgender? Flaunts Boyfriend, Mystery Guy Has A Name?
Laverne Cox has written success by...boyfriend was featured with many...the name or any further details about her partner...quite confident about romance...feminine behavior at an early age. She...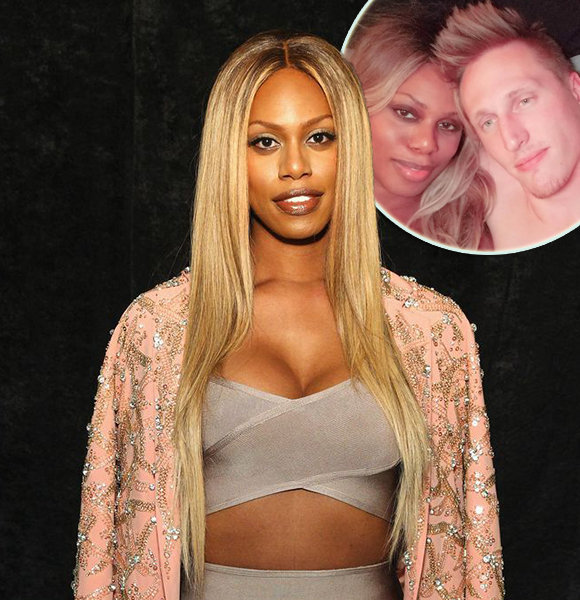 American actress Laverne Cox has written success by portraying the role of a trans woman imprisoned for credit card fraud, Sophia Burset.
Laverne has done every justice to the transgender role in the Netflix original series, Orange Is the New Black. Laverne's character now, questions whether the muscular-built actress is a transgender person behind the camera or not. 
Is Laverne Cox transgender? Let's find out the answer!
Romance With Boyfriend
Laverne is usually secret about her personal life, but in April 2018, she broke the pattern by revealing her dating life. Laverne shared a picture on her Instagram story, where her blond-haired boyfriend was featured with many heart emojis. 
Talking About Blonde Haired:- Adrienne Elrod Bio: Did This Blonde Beauty Get Married Secretly?
Her boyfriend is none other than Kyle Draper, CEO of the record label Mateo Sound.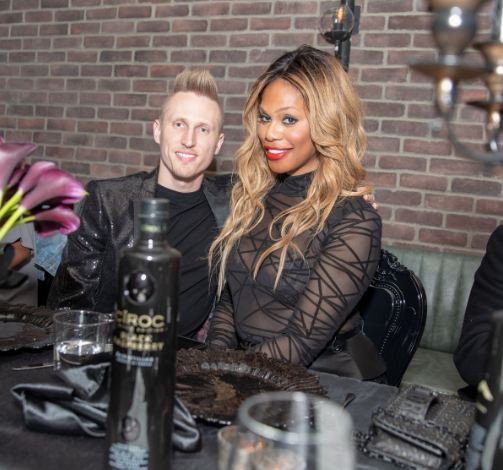 Laverne Cox with boyfriend Kyle Draper in 2018 (Photo: Laverne Cox's Instagram)
Laverne didn't reveal the name or any further details about her partner at first.
However, she did mention that the couple met through Tinder and had been dating for the past eight months in 2018. 
Talking about her first date with beau Kyle, the Alabama native recalled in an interview with Daily Mail in April 2018. She stated,
'I showed up on the date with no makeup, had some jean shorts and it worked out.' 
Laverne, who described the relationship as "healing," revealed that she already met her boyfriend's family and further added that her mother also approved the match.
The beauty never disclosed the plans of their love affair. But, she was quite confident about romance.
Kyle and Laverne went on to date for nearly two years celebrating their very first anniversary on 10 July 2018. However, their courtship soon came to an end. From what Laverne shared on her Instagram,
"@thekyledraper and I have broken up. After much soul searching and tears from both of us, we have decided it's time for us to go our separate ways."
The pair seem to have split mutually. As soon as Laverne talked about her feelings on the social media platform, her ex-boyfriend reshared the post with the caption:
@lavernecox and I have broken up, and she wrote the most beautiful statement that sums up our feelings perfectly.
While the two have parted ways through grief and sadness, maybe the initial spark they had for each other died out over time. Whatever the reason, the couple's split is official that the two have separated.
Bullied Transgender On "Time" Cover
Laverne was born as a boy but later, developed feminine behavior at an early age. She faced constant bullying for her feminism from her classmates in the form of name-calling like "sissy." The bullying traumatized Laverne to such an extent that she even contemplated suicide at the age of 11. 
But all of that is changed now!
She is a strong transgender woman after she successfully underwent Sex Reassignment surgery. Laverne, who has kept the date of her sex change procedure a secret, has learned to embrace herself. 
Went Under The Table:- Angela Ponce Transgender, Before, Family
Gaining new confidence, she shares her personal experience of her transgender sexuality. After being appointed as the spokesperson for the transgender movement, Laverne stated,
Some folks, they just don't understand. And they need to get to know us as human beings. Others are just going to be opposed to us forever. But I do believe in the humanity of people and in people's capacity to love and to change.
Everything keeps coming one after another!
Laverne became the first transgender person in over twenty years to be nominated for Primetime Emmy Award in 2014 for her most acclaimed role in Orange Is the New Black. Next, she got ranked first in The Guardian's 2014 World Pride Power list of essential members of the LGBT community. The prestigious magazine, Time also featured her on the cover in 2014, creating a history of the first openly trans person to be featured on Time's cover. 
And Laverne made her effort by dedicating a show, TRANSForm Me for the LGBT community. The proud trans woman also took to social media by sharing an Instagram image flaunting her sexual identity on 6 April 2018. She captioned, 
"I'm still here. I am so grateful to be an openly trans, black woman and alive. I have life today when so many don't. Here's to life and here's to everyone who has passed on. "I come as one but stand as 10,000" -Maya Angelou #TransIsBeautiful #luckytobealive"
Apart from Laverne's immense contribution to the LGBT community, she also geared for the new TV movie, Spirited.