Emily Simpson has been a newbie for the show just starting her second season in...e was seen creating tension in the show with a heated debate during the...multiple jobs and taking care of the children is a tough task for the...married her husband who shared the same job and stared her own...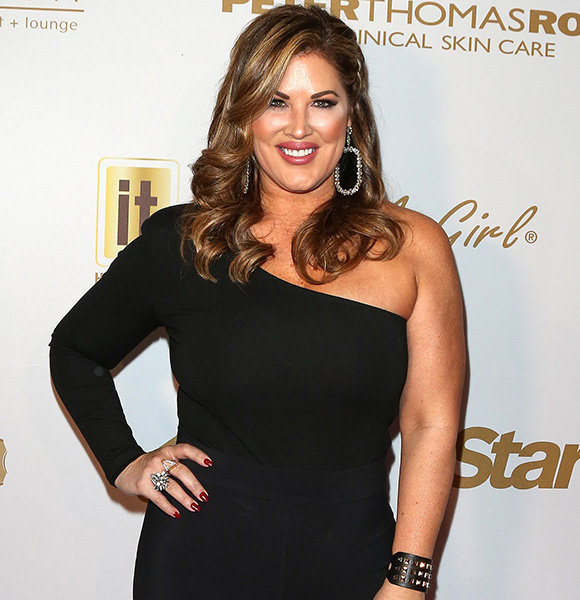 Making her way into the glamour world with the thirteenth season of the Real Housewives Franchise, Emily Simpson is a newbie for the show making her second appearance in the 2019 season.
Though a newcomer, the Ohio native has brought forward a spicy angle in the series via her relationship with husband, Shane Simpson.
In a sneek peek of the upcoming episode of The Real Housewives of Orange County on 29 August 2019, the couple was seen creating tension in the show with a heated debate during dinner.
Looking at their worsening romance situation, Emily hinted a possible seperation, but the couple is yet to disclose the outcome.
Married To Husband
Emily and husband Shane Simpson have been married for more than ten years and share three children between them.
Young Talent:- Storm Reid Bio, Family, Ethnicity, Net Worth
After facing fertility problems and complexities while giving birth, Emily was not able to bear children on her own. In such a problematic situation, her sister Sara acted a surrogate for all her three children; Annabelle - oldest daughter - and twin boys Keller and Luke.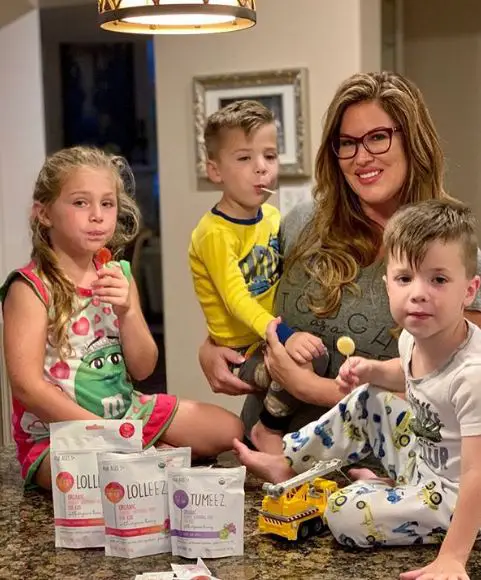 Emily Simpson with her three kids on 9 September 2019 (Photo: Emily Simpson's Instagram)
Emily became a happy mother, but her misery did not end there. Managing multiple jobs and taking care of the children is a tough task for the Ohio native. On top of that, her husband is far away for studies and bar exam, which add extra pressure to her.
Appearing in the Real Housewives, she revealed her existing marital problems, but the issues are not getting any better for her. In an episode, the husband and wife were seen facing a clash of opinions which hinted at a possible divorce between the two.
Family, Age, Weight
The 43-year-old reality star faced family issues ever since her childhood. Her mother was a victim of depression when she divorced Emily's father. At the age of six, she witnessed her mother suffer, and somewhat similar was going on with her too.
After graduating from Thomas Jefferson Law School in 2005, she worked as an attorney. 
Similar Story:- Steve Buscemi Married, Kids, Net Worth
Despite building a career in TV, Emily has faced traumas all her life. She is also on a constant battle with weight-related issues.
Standing just above her husband's height of 5 feet 7 inches (1.73m), Emily suffered from alopecia and overweight problems. As of now, she is trying to move on from the stress and maintain a healthy lifestyle. 
Net Worth Info
Emily Simpson might be new in the Orange Country show, but her lifestyle and success as a multi-job holder is not a secret.
Besides her in the reality show, she is a part-time attorney and party planner. Primarily she worked as a family law associate before shifting her career as a copyright attorney for Higbee & Associates.
Also, she worked alongside her husband as an associate attorney in Salt Lake. Working multiple jobs and gaining valuable experience, the attorney has paved a very successful path for her family and future.
Now, she earns around $800,000 from her reality show, and a large portion of her net worth comes from her law firm and party planner jobs.