Entertainment
Eoin Macken Engaged To Get Married, Meet Wife To Be Amid Gay Talks!
Eoin famous for his performances in TV shows like Fair City and Merlin became the victim of gay speculations earlier but has now cleared the rumors as he emerged as a heterosexual man and is maintaining a loving relationship with his girlfriend/fiance... The 35-year-old filmmaker is dating his girlfriend named...Their plans for getting married...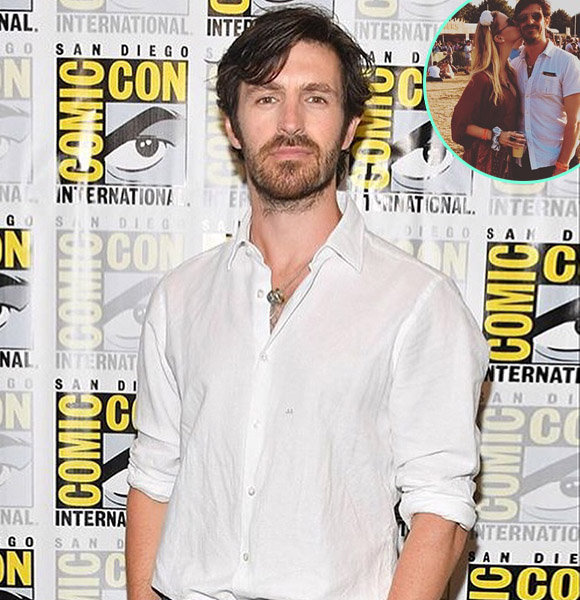 Relating one's life with a gay scenario in the background naturally attracts the gay rumors along and on celebrities world, it is a common scenario. One of such names is the Irish actor, Eoin Macken, who faced a similar circumstance after he got linked to several gay-related situations.
Famous for his performances in TV shows like Fair City and Merlin, Eoin ​​​​​​​soon became the victim of gay speculations but has now cleared the rumors as he emerged as a heterosexual man and is maintaining a loving relationship with his girlfriend/fiance. 
He has let his dating life answer the rumors after all!
Shirtless Covers To Gay Rumors 
Eoin Macken is all about suspicious gay-related activities, who has long made his fans wonder about his sexuality. 
Similar Article:- Gavin MacIntosh, 18, Shirtless Goals - Gay Rumors True Or Just Jealousy?
Back in 2011, Eoin became shirtless for the cover of Gay Times, where the Irish actor posed with his shirt and pant unbuttoned for the September issue of the magazine.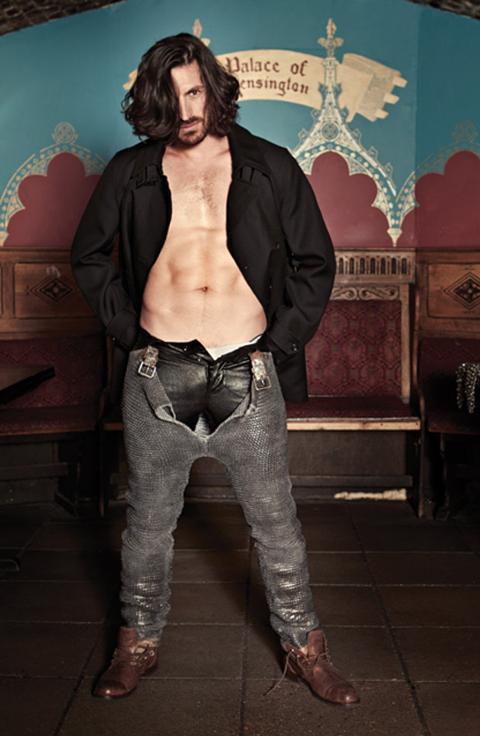 Eoin Macken appears shirtless for the September 2011 issue of Gay Times (Photo: Gay Times) 
What emerged on magazine covers soon appeared on Eoin's tweet too; Eoin mentioned through a tweet that he had visited the coolest gay bar and even admired the gay men for their dancing skills on 8 June 2012.  
However, this post wasn't the only he made that raised doubts in his followers' minds regarding his sexuality. 
A year later, he tweeted again and this time from Indonesia writing that he was at an Indonesian gay nightclub which served popcorn along with a beer. He wrote in the tweet, 
"In a gay Indonesian night club where they serve you popcorn with a beer... amazing....."
By this time, the media had become confident that Eoin was trying to come out of the closet through his relentless tweets. However, the gay rumors seemed baseless after Eoin started dating several women.
Dating With Singer And Actress 
While there were no less of gay rumors for the 5' 11" (1.8 m) tall movie director, he also shared multiple dating affairs. In 2006, he was dating the singer, Una Healy, which lasted for nearly two years till 2008.
The couple eventually broke up but haven't disclosed the reason for their split. After the former partners separated, Una began dating English rugby player, Ben Foden in 2008.
The partners later got engaged in 2010 and had their first child, a daughter named Aoife Belle Foden, on 13 March 2012. Una and Ben tied the knot on 30 June 2012 and are now living their happily married lives.
See Also:- Sandy Yawn, 53, Married With Partner? Personal Life Talks Amid Successful Career
Similarly, Eoin also dated actress Kellie Blaise after his relationship with Una had ended. The pair dated for a while before parting their ways and moving on their in their lives.
Engaged To Latest Girlfriend, Plans On Getting Married
Eoin has given up his bachelor life and is now engaged to beautiful fiance!
The 35-year-old filmmaker is engaged to actress Anya Taylor-Joy, who is 13 years younger in age than him. Although Eoin hasn't mentioned the date of their engagement, he hinted in a 2015 interview with the Independent that the two could be dating for two years. 
Eoin and his wife-to-be were pictured back in October 2017 while wandering the streets in Philadelphia. In the photo, Anya could be seen flaunting her massive engagement ring.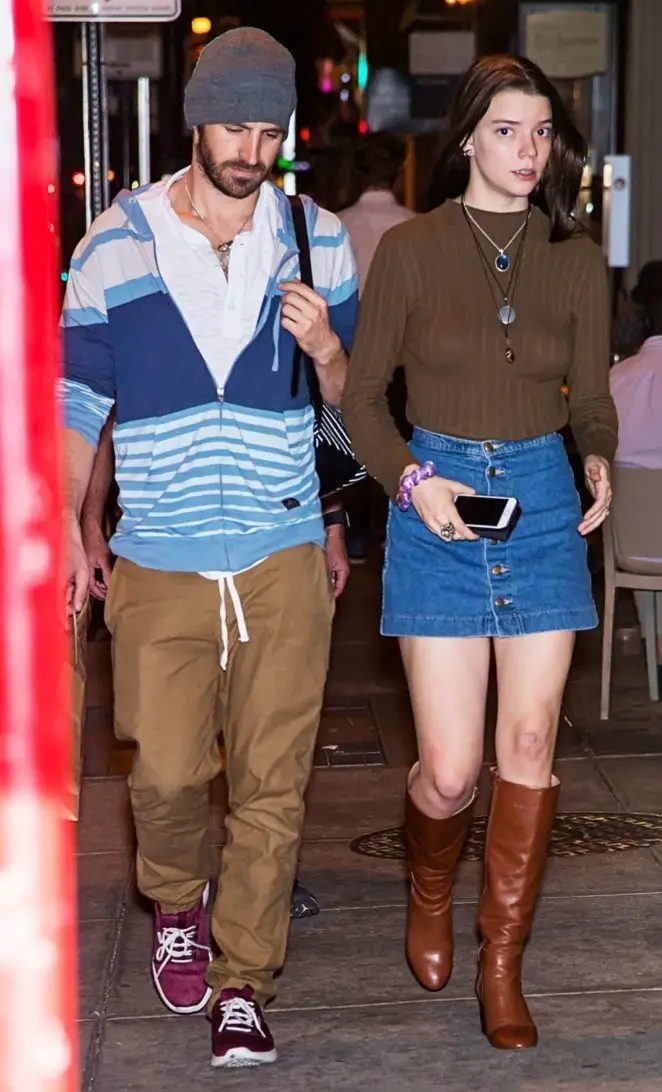 Eoin and fiance Anya get spotted while on their night out in Philadelphia (Photo: GotCeleb.com)
Eoin frequently talks about Anya on his various social media posts. Further, the outgoing and socially active couple is also known to attend social events together. In May 2018, Eoin and his soon-to-be-wife were spotted in Paris as they had gone there to participate in the Dior Cruise Fashion show.
The pair was videotaped while exiting the lobby of their hotel to attend the event.
Read Also:- Ring! Emma Louise Connolly Age 26 & Super Hot Boyfriend Engaged To Get Married
Recently, on 8 June 2018, Eoin shared an Instagram post along with Anya calling her his adventure buddy; and even expressed that due to her presence, his life had become better. Eoin wrote on his Instagram,
"You might not be able to tell, but this wonderful girl puts up with a lot from me. When you find your special person & your adventure buddy, keep them close, @anyataylorjoy just makes my life better xx"
The pair has not yet revealed any plans for a wedding, but as Eoin and Anya already have a relationship like a husband and a wife; they might be in no hurry to make it official.
The couple not only maintains a loving relationship but also collaborate with each other on their professional career. Anya, who is cast in one of the leading roles in the upcoming Irish drama "Here Are the Young Men," will be working together with her fiance Eoin, the writer and director of the movie.
Fans are awaiting the much-anticipated film and it will be a pleasure to know how the chemistry of the lovebirds will turn out!