Entertainment
Eric Stonestreet Married, Gay, Dating, Interview, Family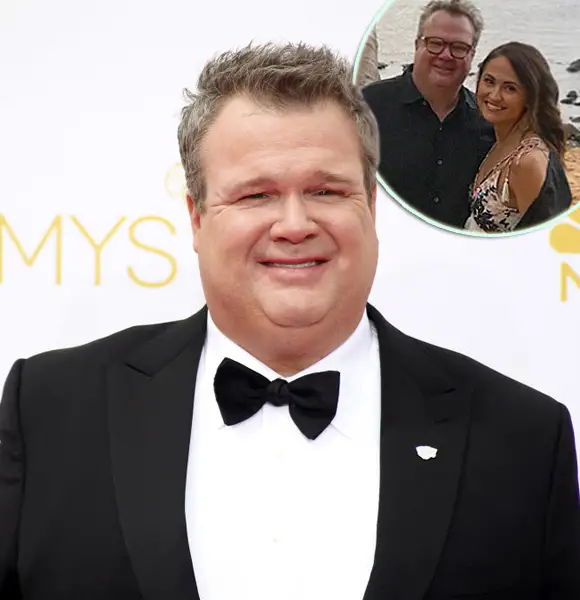 The actor Eric Stonestreet probably marked his spot amid the mass due to his appearance in the mockumentary family sitcom called Modern Family, where he portrays the gay character, Cameron Tucker. But, while the series has been a reason for his fame, it also gave birth to some rumors regarding his sexuality due to his persona in the reel life.
So, does the on-screen gay, Eric have a similar sexual orientation in his real life as well?
Let's find out the truth about this vital portion of this American actor along with his other personal details in this few-minute read.
Modern Family Star Gay?
Although Eric Stonestreet portrays the role of a gay character with conviction in Modern Family, in real life, he prefers women to romance with, and he shared his sexual preference as,
'I kind of always felt like I had to dig myself out of a bit of a hole and let girls know that I'm actually straight.'
Eric, who is yet to lead a married life with a wife, has moved on from a relationship to another in search of a perfect life partner. 
People recently confirmed that Eric was dating a pediatric nurse Lindsay Schweitzer in August 2017. The actor began dating his new girlfriend after meeting her during the Big Slick charity weekend in Kansas City the year before.
Another Modern Family Star:- Julie Bowen Husband, Divorce, Kids, Net Worth
A month later after the revelation, Eric also gushed over Lindsay and told that she is the one who calms him. It was during his appearance on Ellen DeGeneres Show that the star opened about his blossoming romance.
In the interview, Eric confessed and said,
"I'm a big baby, too. She calms me — she calms my nerves. I'm a very high-strung person."
There is no news as to whether Eric and Lindsay will be getting married soon as the couple likes to keep things away from the prying eyes of the internet. However, every now and again, they make appearances in the public together. For instance, the lovebirds were seen at the premiere of the movie The Secret Life Of Pets 2 in Los Angeles.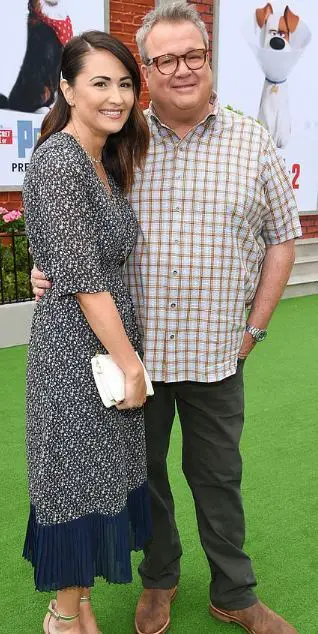 Eric Stonestreet with his girlfriend Lindsay Schweitzer at the premiere of The Secret Life Of Pets 2 (Photo: dailymail.co.uk)
Sadly, it is known if the two have any plans about taking further steps in their relationship. But it definitely looks like the Modern Family star could potentially marry his sweetheart someday.
Previous Relationships
Besides Lindsay, Eric was previously linked with Bethenny Frankel in 2015, who is best known for The Real Housewives of New York and her brand Skinnygirl. However, the couple's denial of a romantic relationship suggested that there was nothing in between them, although they made several public appearances in New York.
Another Rumor Related To Bethenny:- It's Official | Paul Bernon Age 41 Is Dating Rumored Girlfriend Bethenny
Eric was also linked with actress Charlize Theron after the split with his long-time girlfriend, Katherine Tokarz. Eric and Charlize met with the help of their mutual friends in Los Angeles in early 2012. Eric later proved the relationship to be a rumored one as he revealed that he was not dating the actress through a tweet on 23 September wishing that people would stop spreading rumors that the two are dating.
Further before, Eric had been in a relationship with Broadway star Katherine Tokarz, whom he met in 2009 while Katherine was performing at Rock of Ages. But the relationship could not survive beyond three years and suffered a split in 2012.
Family & Awards
Eric Stonestreet was born on 9 September 1971 in Kansas City, Kansas. He is the son of Vince Stonestreet and Jamey Stonestreet and has a sister, Mauria Stonestreet as well. Although he was born and raised in the same city, he moved to Chicago, Illinois after graduating from college. 
Talking about his relationship with his family, he is particularly the guy who enjoys spoiling his parents whenever he can. He talked about it while speaking to ABC News in 2014, divulging that his father and mother have been the fun aspects of his life. 
With such an impactful role in the TV series Modern Family, and other noteworthy appearances, Eric collected numerous awards such as Screen Actors Guild Awards for Outstanding Performance by an Ensemble in a Comedy Series (2010, 2012, 2013) and Emmy Awards for Outstanding Supporting Actor in a Comedy Series (2010,2012), and many more.