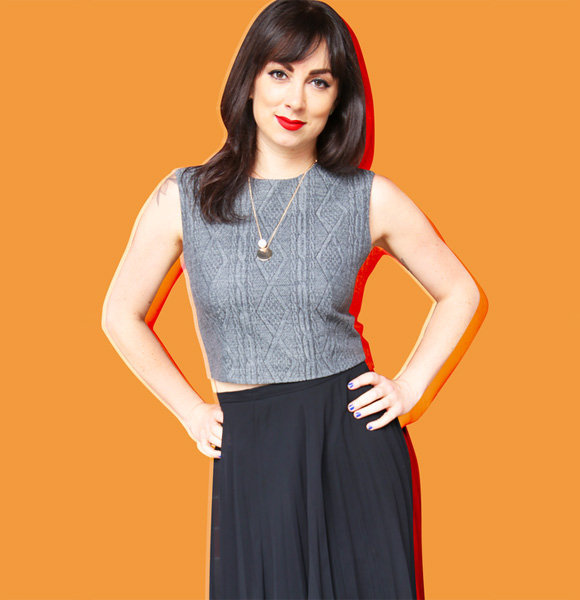 A journalist by trade, Erin Gloria Ryan initially gained traction as the senior contributor/editor at The Daily Beast.
Before joining the NY-based publishing entity in October 2016, she worked for Gawker Media - first as a news editor at Jezebel.com and then as Jezebel's managing director. In her earlier two-year-long stint at the same media house, the Wisconsin native was a writer.
Between 2015 and September 2016, Erin also served as Vocativ's deputy editor. For seven months (December 2012 and June 2013), she wrote for a Viacom (Vh1) TV show Best Week Ever.
In October 2017, the multi-faceted journalist joined Crooked Media. At the Los Angeles-based production company, she hosts a show called Hysteria.
Also In 2017, Erin made several notable TV appearances. Speaking before the CNN viewership in support of the Me Too Movement, she became a prominent voice.
A former contributor at the S. E. Cupp Unfiltered, the famed journalist is also a staff writer at It's Always Sunny In Philadelphia.
Wedding Talks: Married With Husband?
Erin has a prolific husband prospect in TV writer, Joshua Rothenberger.
Employed at Starz, Joshua writes for the network's historical adventure TV series Black Sails. He holds a film degree from New York University and also owns English & Philosophy degree from Syracuse University.
Other Prominent Writer:- Alexis Roderick Wiki: Billy Joel Wife Age, Wedding Info, Net Worth, Ethnicity
Erin and Joshua first appeared on each other's Instagram in September 2018. By February 2019, the lovebirds were already taking cross-continental trips to spend quality time.
Then in June 2019, the duo showcased a married couple-like commitment when they attended friends Laurel and Lowe wedding in California.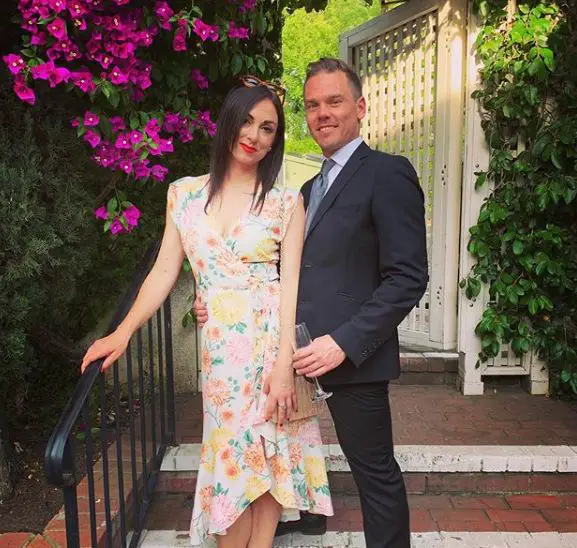 Unmarried duo Erin Ryan and Joshua Rothenberger at their friends' wedding in June 2019 (Photo:- Erin Ryan's Instagram)
Before Joshua, Erin may or may not have dated illustrator Jack Dylan but, her boyfriend shared romantic ties with a woman named Isabel Von der Mühll.
Bio - Age, Family & Ethnicity
Three years into her parents' marriage, in 1983, Erin was born in the town of Frederic, Wisconsin. A Leo by birth sign, she celebrated her birthday 34th birthday on 26th July 2018.
Suggested Read:- Alexandra Lewis Bio, Age, Married Life, Salary
Hailing from the family of four, The Daily Beast personnel grew up alongside her biological brother, an ultra-marathon enthusiast. 
In terms of ethnicity, Erin should identify as a Caucasian ethnicity because of her Italian(dad) and Swedish(mom) lineage. Upon taking the ancestry test in 2018, her father learned about his Jewish and Scandinavian roots.
Wiki - Height, Net Worth
After finishing her high school education, Erin attended the University of Notre Dame. With a bachelor's degree in English, she graduated in 2005.
Post-college, the former Gawker Media personnel worked at the University of Chicago's Neighborhood Schools Program for a year. Between 2006 and 2011, she was a registered associate at Merrill Lynch.
As a writer, podcaster and an editor, Erin takes home a sizable salary. The income, in turn, further solidifies her burgeoning net worth.
Wiki You May Enjoy:- Rochelle Ritchie Wiki, Age, Height, Husband
Regarding height and weight, she can't be any taller than five feet & eight inches (1.72 m) and weigh more than 65 kgs.