Rochelle Ritchie is an American political analyst, serving as Democratic Party's strategist.
Before bursting into the national political scene as a top analyst of African-American persuasion, Rochelle worked as a reporter. During her decade-long journalism career, she enjoyed stints at WFLX, WPTV, KREM 2 and KSWO TV.
Because of her in-depth political knowledge - acquired through years of reporting/studying - she quickly began to gain traction. Impressed with fanfare, she left her broadcasting career behind her.
Viewers of news media outlets including CNN, MSNBC, Fox Business Network, and Fox News Channel are all familiar with Rochelle's political commentary.
Married Or Dating Boyfriend?
Between 2015 and early-2017, Rochelle was happily in love. Although the name of her then-boyfriend never got out, she looked every bit glee with her dating life.
With Mystery Partner:- Laura Moody Bio, Age, Husband, Family
The news reporter-turned-political analyst first hinted the romance in late-2014. Via Twitter, she shared that the two fed homeless people. In the months that followed, she began sharing photos of her then-husband prospect.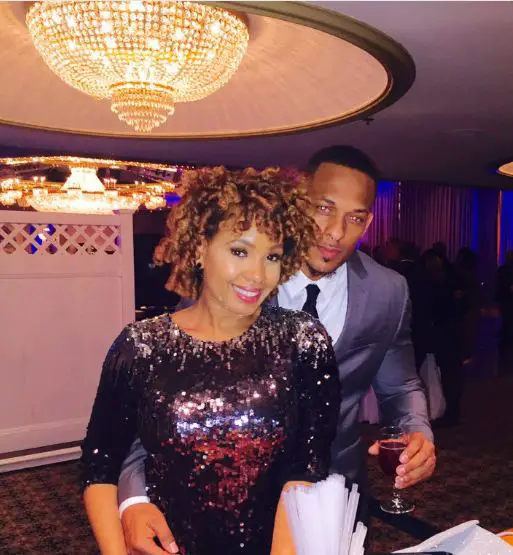 Rochelle Ritchie and her mystery beau smile for camera circa Dec 2015 (Photo:- Rochelle Ritchie's Twitter)
But by 2017, the flame between Rochelle and her mystery man fizzled out. There were no photos of the duo after their assumed split.
It seems like yet-to-be-married Rochelle is not looking to settle down. Instead, she appears wholly dedicated to her career.
Bio - Age, Birthday, Height & Parents
Rochelle was born in the year 1982. She isn't her biological parents' only child. She has a baby brother, who graduated from Miami University in May 2019. Believe it or not, the Ritchie siblings share 15 years age difference.
An Aquarius by birth sign, the former WFLX celebrates her birthday on the same day (5th February) as soccer stars Cristiano Ronaldo and Neymar.
Related To Ronaldo:- Georgina Rodriguez Wiki: Her Age, Rumors Of Being Pregnant With Boyfriend Cristiano Ronaldo and Other Must-Know Facts
In terms of height, 37-year-old Rochelle can't be any taller than five feet and eight inches (1.59 m).
Wiki Unveils Education, Net Worth
Rochelle's infatuation with broadcasting developed at an early age. As a result, she enrolled at Western Kentucky University after completing high school education. In 2004, she graduated college with a B.A. in News Broadcast.
As the former WPTV reporter grew popular, she began pivoting to politics. In 2015, her transition recieved a significant boost as she got hired as the Spokesperson and Director of Communications for the Office of State's Attorney for Baltimore City.
Reportedly, she recieved $103 thousand annually in salary for doing her job. Add to her already burgeoning net worth, and she is within an arms reach from being a millionaire.
Resigns In 2019, Where Now?
After almost two years as a spokesperson at the stated institution, Rochelle resigned. Via Twitter, she cited her desire to find a new adventure as the reason.
Left Lucrative Job:- Alexandra Lewis Bio, Age, Married Life, Salary
Following the resignation, the former KREM 2 reporter moved to Capitol Hill and began operating as DPPC's Secretary of Press. Besides her regular TV appearances, she gives keynote speeches every now and again.