Esme Creed-Miles's Insta handle show any sign of her dating anyone...information on her boyfriend secluded for now...family isn't strange to the realm of Hollywood either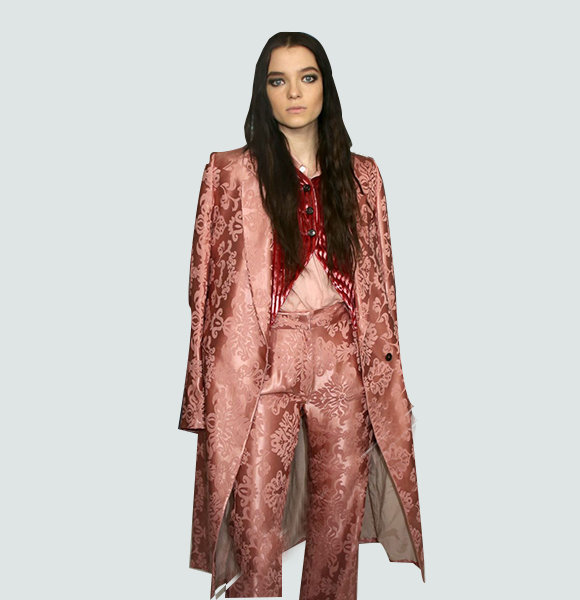 English actress Esme Creed-Miles received considerable attention for her blazing performance in the Amazon's Original series, Hanna. Since then, the show has heavily contributed to her success in the showbiz arena.
But, with growing exposure, viewers have been keen to get an in-depth look at the life of this beautiful performer. Dig in to know all about the beautiful actress, including her dating life, family & net worth.
Dating Status, Boyfriend?
In the hit show Hanna, Esme plays the titular character of an unconventional teen. Her role is out on the run from the CIA and has only her extreme combat skills to survive. In a sense, her part is not of a typical teenager occupied with studies or boys.
Moreover, her character portrays themes on identity and survival throughout the show's run.
Offscreen, her personal life is secluded and mysterious as her onscreen character. While is an extreme fighter with a harsh background in real life, she does like to keep her privacy.
David Henrie Kicks Off Privacy And Reveals Engagement:- All Of David's Future Plans With Girlfriend
If fans try digging up the whereabouts on her love life, they only leave empty-handed. While most coming of age actresses don't shy away from flaunting their love life in public, Esme doesn't fall under such radar.
As of now, neither her social media handle shows any sign of her dating anyone nor has she confirmed to be in a relationship. Judging by the activities on her Instagram, Esme is more devoted to her work than having a boyfriend.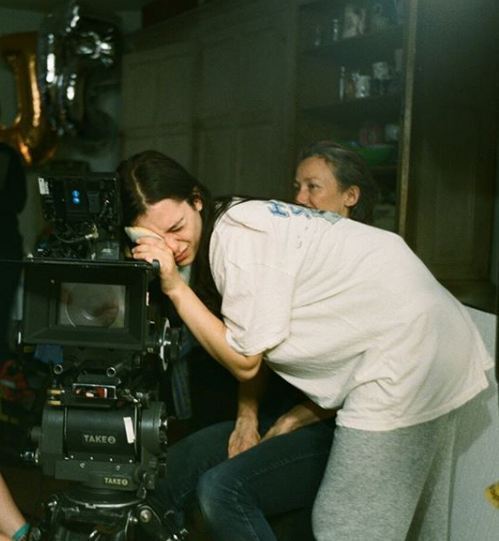 No Time For Love: Esme Creed-Miles as seen during the filming of her show Hanna in 2019 (Photo: Esme Creed-Miles's Instagram)
But, her fans are more than curious to know if she has chosen to keep information on her boyfriend secluded for now. Unfortunately, it's imminent that some media sources don't take such secrecy, which led to speculation of gay rumors.
Hopefully, even if such unconfirmed rumors make it to the internet, Esme might clear it away by disclosing the identity of her boyfriend.
Age, Parents, Search For Grandfather
Esme's - height 5 feet & 5 inches (1.6 meters) - family isn't strange to the realm of Hollywood either. After all, her mother Samantha Morton is an Academy Award-nominated actress known for her appearances in films such as Minority Report and Synecdoche, New York. Likewise, her father Charlie Creed-Miles is also a well-established actor and director with TV series like Peaky Blinders to his credit.
Both of Esme's parents separated sometime around 2005 as her mom started another relationship with a man named Harry Holm. However, they remained supportive in her acting career as the artist starred alongside her mother in the 2007 film, Mister Lonely. Esme was seven years old back then.
Also, her father guided her throughout the martial arts training session for the preparation of her role in the show, Hanna.
Interestingly, the 19-year-old actress' mother had a very tumultuous yet complicated relationship with her Esma's grandfather Frank - which received major coverage in media. Moreover, Samantha hired a private investigator as she was unknown about his whereabouts at all. Still today, it's unknown if her mother succeeded in finding the whereabouts of Frank.
Other than her parents and now assumed grandfather, Esme also has an 11-year-old step-sister named Edie Holm and a step-brother called Theodore Holm.
Net Worth, Recent Years
Although Esme has chosen to keep her verified net worth lowkey, it's evident that it isn't on par with her mother's considerable net worth of $10 million. After all, her appearance in the TV series Hanna is the only significant role she has portrayed until today.
Before Hanna, she had worked as supporting actress in movies such as Mister Lonely and Undercliffe.
Estimated To Amass Massive Net Worth:- Kris Aquino Net Worth, Ethnicity, Siblings, Husband
For now, her involvement in the show business remains a vital part of her career and fame. But, Esme still has a long way to go in the industry to secure herself well economically too.
However, she receives an annual salary of about $50,000 from her acting career. Since the filming of Hanna's second season is underway, the TV icon could have received an increment in her salary as per the new contract.