Entertainment
Ethan Cutkosky Girlfriend, Brother & Gay Rumors - Age 19 Star's Detail
Ethan Cutkosky, best known for his role as Barto in The Unborn, shares romance with his girlfriend...they dated for...years and have been together since...as their pictures together date back to...they often appeared together on their social media now Ethan seems to have deleted pictures from his....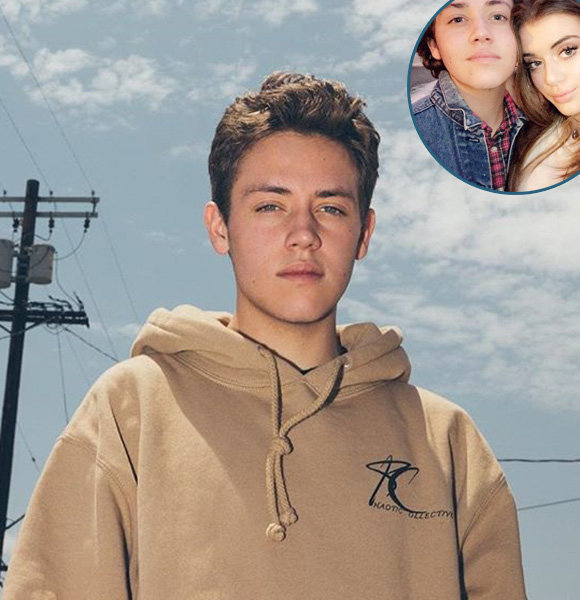 American actor, Ethan Cutkosky is one among those starting early and finding stardom at a young age in the acting world. 
Best known for his role as Barto in The Unborn and Shameless, the actor took his acting career to a new height just at the age of 19. 
While the actor has been establishing as one of the hilarious and entertaining characters on TV, he also seems to share a loving relationship with his girlfriend. Featured all over the couple's social media, Ethan also shared a romance, which was quite a treat for his fans. 
However, the St. Charles, Illinois native has mysteriously removed his girlfriend's presence from his social media, which brings out a new question of the split. 
Well, the actor has split with his girlfriend for real?
Romance With Actress Girlfriend; Exchange Of Valentine Day Wishes
If there's anything that's common between Ethan Cutkosky and his girlfriend, that might be their acting profession. Known for his role as Carl Gallagher who has a gay brother on the American version of the hit Showtime series Shameless, Ethan found the love in his actress-girlfriend Brielle Barbusca, who appeared on ABC's Hope & Faith.
See Also: Louisa Johnson On Dating Status & Alleged Affair; New Boyfriend Now?
However, it is not known when exactly the pair began their relationship their pictures together dates back to 2014. Ethan's girlfriend Brielle first posted a picture with her boyfriend back in 9th October 2014.
In the photo, she is seen standing next to Ethan as they posed for the picture. Through the caption, she expressed how much she would miss his presence while she divulged about the love that they shared.
She wrote,
"Gonna miss this guy so much. You truly are one of the best friends I've ever had. Love you"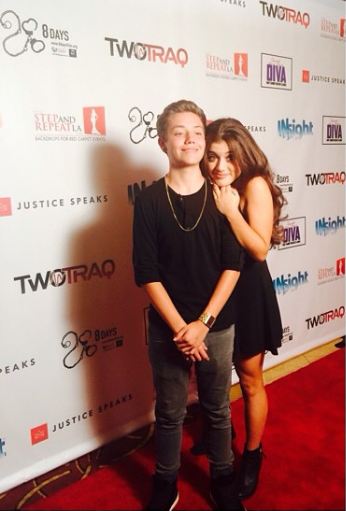 Ethan Cutkosky with his girlfriend, Brielle Barbusca. (Photo: Brielle Barbusca's Instagram)
Since then, Ethan's girlfriend has been featuring him on her social media, especially on occasions like Valentine's day and Ethan's birthday. Brielle wished her boyfriend Valentines Day while posting a picture with him on her Instagram along with heart emoji.
Have a look at: Merrin Dungey, Married Actress With Husband, Why She Left 'The Resident'?
Likewise in August 2017, she passed birthday wishes for Ethan through another post in which she posted a picture with Ethan. In the picture, Brielle is seen placing a kiss on Ethan's cheek as they celebrated the auspicious occasion. 
Through the caption, she mentioned Ethan as her favorite person in the whole world. She wrote,
"Happy birthday to my favorite person in the whole world"
Likewise, Ethan also had shared multiple pictures with his girlfriend. He had even wished her Valentines Day of 2018 while admiring her presence in his life. However, all the pictures and the posts from Ethan's Instagram account seem to have now been mysteriously disappeared.
Girlfriend's "Best Hiking Buddy"; Mysteriously Split With Girlfriend?
It turns out Ethan has deleted all the picture of him with Brielle from his Instagram, which has led to various speculation that the couple might have parted ways.
On Brielle's Instagram, their pictures were last posted on 25 March 2018. In the post, she tagged Ethan while calling "the best hiking buddy" followed by a heart emoji. Since then there has been no mention of Ethan on her Instagram either. 
Even though their pictures were the proof of their sweet love life, it no longer seems to exist. However, the posts are still intact on Brielle's account. Could it be that the pair might have broken up or just having their phases of conflict?
You Might Not Wanna Miss: Jude Demorest's Much Questioned Ethnicity Answered; Married Producer Husband In A Class Filled Wedding
Well, their break up is not yet confirmed as neither Ethan nor Brielle has made any statement of them parting ways. 
Lookalike Brother Or Gay Partner?
Apart from his much-speculated love life, Ethan seems to be caught up with lookalike brother as well as gay rumors. While many of the fans guessed Lil Xan to be his brother some even mused linking them as a gay couple.
All the rumors began when Ethan joined Lil Xan on stage during a concert in LA back in March 2018 creating the confusion as they looked exactly alike. Seeing them performing together, some of the followers even speculated them to be gay giving rise to the tittle-tattles.
However, despite the rumors, it has come to light that they actually appear to be friends in real life.