Entertainment
Evan Fournier Dating Status, Everything About Girlfriend, Family
Orlando Magic player Evan Fournier is French...was born in Saint-Maurice, France...is married to his girlfriend and long-time dating partner Laura...the couple even have a child together...the player's age is...NBA star's parents were athletes too...they played Judo...grew up in a family of three...interesting facts about his height, weight, and hair are given below...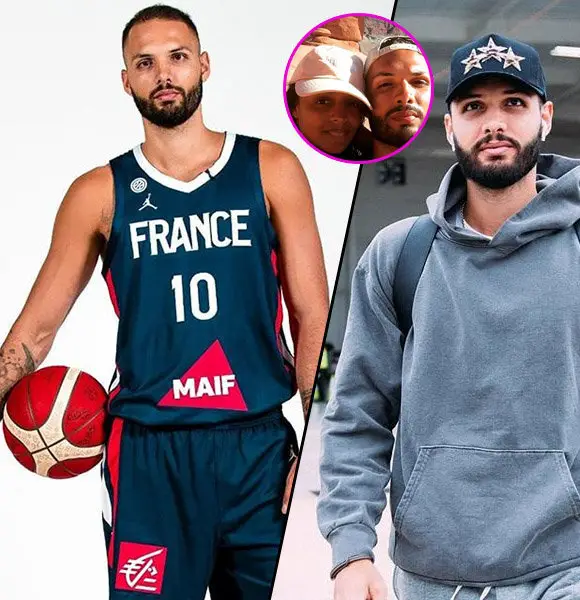 Evan Fournier is a French basketball player playing in the NBA since his debut in 2012. He was selected in the 2012 NBA Draft by the Denver Nuggets and traded to Orlando Magic on 27th June 2014.
Since 2014, he has been playing for the Orlando Magic and has become an integral part of their offense. Along with his club career, he has also appeared for the French National Team.
Evan's Married Life
Evan is a lucky guy when it comes to personal relationships. He has found the perfect woman for himself, and as an addition to happiness, has a dog as his best friend.
The French player is married to his wife and long-time girlfriend, Laura Fournier. Evan had been dating Laura for a long time, although it is not known from when. So, he proposed her during their trip to Utah's national parks in 2016, and the couple decided to turn their engagement into a married relationship later that same year.
Another NBA Star:- Is Bryn Forbes Married? Wife, Dating Life, Son, Family
Laura, and their dog Simba, who Evan bought as a puppy from an old married couple in Poitiers, France, have been his constant companions throughout his NBA career. Simba joined the family in 2011, and he has been Evan's best friend ever since.
And the family of three became a family of four on 7th June 2019 when Laura gave birth to their son, Elias.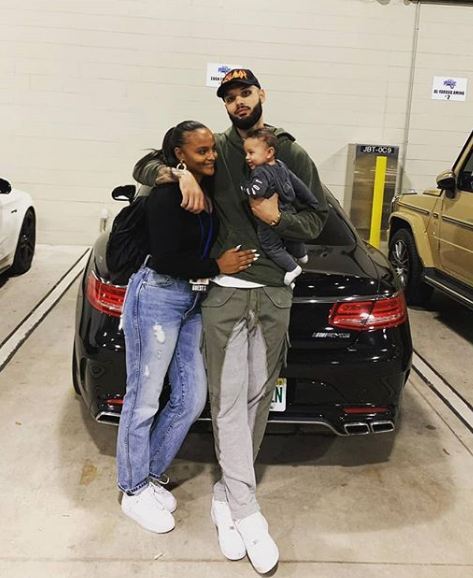 Evan Fournier with his wife Laura and son Elias in November 2019 (Photo: Evan Fournier's Instagram)
The family now lives in Orlando, where Evan plays for the Orlando Magic.
Family And Parents
Evan is the only child of his parents, who were Judo athletes. In fact, his father almost made it to the Olympics if it wasn't for a severe knee injury. His father now works at INSEP, and his mom is a Judo teacher.
Evan got the athleticism and fighting spirit from his parents. They were hardcore professionals and even played through injuries and the pain caused by them. His mom dislocated her fingers three times, and the same thing happened to his dad four times.
Another Orlando Magic Player:- Al-Farouq Aminu Wife, Family, Religion
Following his parents, Evan, too, used to play Judo during his childhood. However, he was also playing basketball at the same time, and at around eight years of age, he decided that he wanted to play basketball more than Judo.
Interesting Facts About Evan Fournier: Age, Height
Evan was born on 29th October 1992 in Saint-Maurice, France.
His dog, Simba's birthday, falls on 15th November.
Evan stands 6 feet 7 inches tall (2 meters) tall and has a weight of 205 lbs.
Evan had an unusual case with his hair as he looked like he was going bald in 2018. People made fun of his hair during that period of weirdness. However, his hair has gone back to being normal again.
He has only played for two teams in the NBA since his draft in 2012; Denver Nuggets and Orlando Magic.