Evidence is an American...he was born to an Iltain...Grammy for co-producing Kanye West's album...beef with Eminem back in...girlfriend died...has a son named...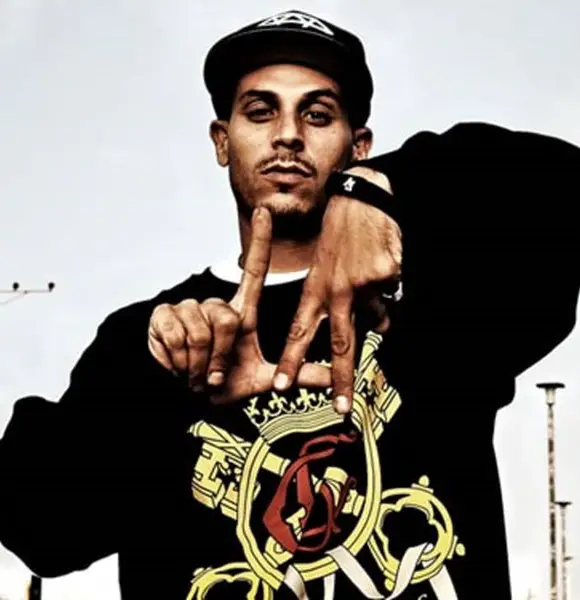 Evidence is a familiar face in the repping realm; he won a Grammy for co-producing Kanye West's debut album, College Dropout. If that's nt enough, he got to the highlight for his feud with Eminem in 2002.
One of the originals in the rap community, know everything on his real name, family, a career in music, and net worth!
Evidence Bio
Although the world recognizes him through his stage name, Evidence, the rapper's real name is Michael Perretta.
He was born on the 10th of December 1976 in Venice, Los Angeles, California. His father, Louis Michael Perretta, is an Italian while his mother, Jana Taylor, is of Russian descent. Just like Michael, his mother is involved in the entertainment industry - she is an actor.
Read Another Similar Story:- Bob Fitzgerald Takes Out Time For Family After Wife Died Suffering From Cancer
Towering in with a height of over six feet, Michael is a handsome hunk.
Details On Girlfriend's Death; Son 
Evidence was in a relationship with Wendy Guerra. There is no information on when and where the couple met or started dating, but they had been an item for a long time.
 In 2015, the couple welcomed a new member to their family, a son named Enzo Taylor Perretta.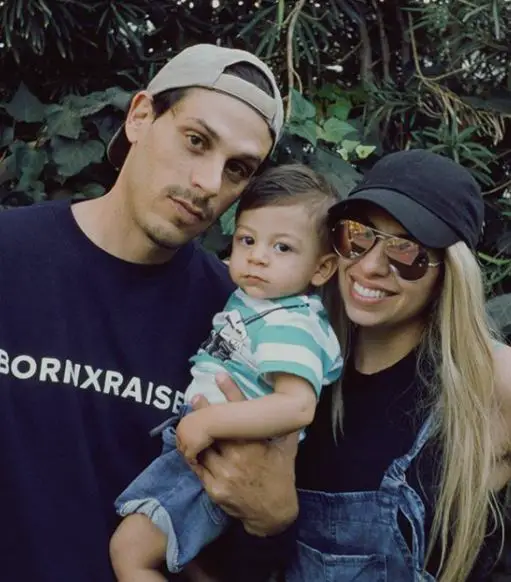 Evidence shares a family picture on the one year death anniversary of his wife on the 19th of April 2019 (Photo: Evidence's Instagram)
However, just a few months after the birth of their son, Wendy was diagnosed with stage 3 breast cancer. On the 19th of April 2018, Michael lost his wife, who was at the age of 38.
Rapper's Career & Net Worth
Evidence began his career back in the 90s.
He came into the stardom when he formed a group named Dilated Peoples with fellow Los Angeles rapper, Rakaa. In 1997, with hits like Confidence, Global Dynamics and Third Degree with ABB Records, the group quickly became one of the best in the game.
Apart from his career with Dilated Peoples, Michael alone also ventured into the world of music.
On 20 March 2007, the rapper released his solo work The Weatherman LP. Later on, he signed a contract with Minneapolis-based hip-hop label Rhymesayers Entertainment in 2009 and released his album, Cats and Dogs in 2011.
Recommended:- Boots Riley Net Worth, Wife, Family, Now
After his third album Weather or Not got released on the 26th of January 2018, Evidence has been on tour performing his songs all across the country. For 2019, the artist is set to play on the 27th of July and on the 21st of September.
With more than two decades in the entertainment industry, the rapper has undoubtedly had a rewarding time. While what the rapper takes home on his payday is not disclosed information, it certainly is more than the average of $90K a year.