Entertainment
Farrah Abraham Husband, Boyfriend, Children, Net Worth
Farrah Abraham resumed dating in 2011 by being in a relationship with boyfriend...salary of $30,000 per episode in her show Teen Moms alone: so her net worth of...On 30th June 2019, she posted few photos of her date night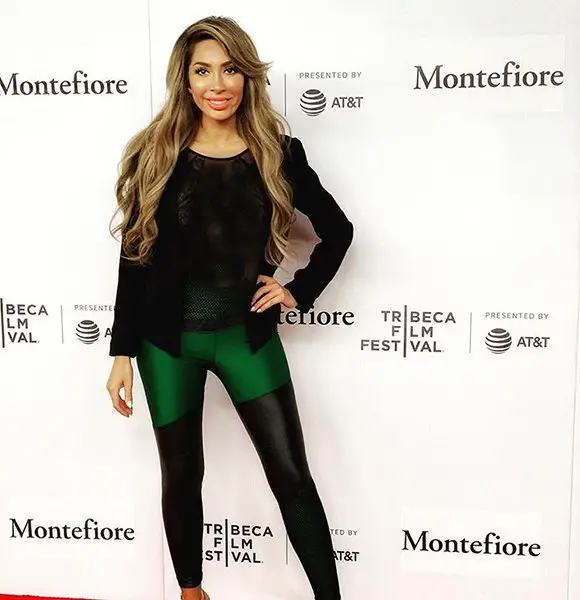 American reality TV personality Farrah Abraham rose to fame after appearing in the MTV's 2008 reality show, 16 and pregnant. The series featured her experience and journey as a teen mother leading her to become a fan favorite among audience. As a result, she even got her spin-off show titled Teen Mom.
Apart from reality shows, the actress had also tried to get hands into music-making. In 2012, she released her first studio pop album titled My Teenage Dream Ended accompanied by several music videos. Interestingly, the TV icon also created a controversey in 2012 after she released a sex tape with adult star James Deen.
As per James, the tape was made to create publicity. Likewise, the tape was released commercially a year later by Vivid Entertainment under the title Farrah 2: Backdoor and More.
Age, Ethnicity, Family
Farrah - height 5 feet & 7 inches (1.7meters) - was born on 31st May 1991 in the town of Omaha, Nebraska.
Talking about her ethnicity, the reality TV star is of mixed heritage as her father Michael Abraham is of Syrian and Italian descent. Likewise, her mother Debra Danielson possess Danish and Italian ancestry. Farrah's parents got divorced in 2010 after her father started having marital affairs.
The actress grew up in a strict religious background that led to her stern upbringing in an abusive environment. Her parents used to beat her to a pint that she formed many scar and bruises. On top of that, the singer's mother continued to inflict harm even after she gained fame.
Suffered Abusive Childhood:- Tony Stewart, Girlfriend Escalate! Engaged & Getting Married Now
In January 2010, her mother was arrested by the authorities under suspicion of domestic abuse and assault against her.
Moreover, the 28-year-old artist's mother's harmful tendencies were confirmed when she was caught red-handed on camera. In an episode of 16 & Pregnant, viewers came across a clip where Farrah was punched in the mouth during an argument with her mother.
Also, she has a sister named Ashley Danielson.
Married Status, Boyfriends
It's already mid-2019, and there are still no signs of the Teen Mom icon tying the knot anytime soon. However, there was a probability Farrah was dating someone as she hinted it via her Instagram handle. On 30th June 2019, she posted few photos of her date but didn't feature her mysterious partner in any of the pictures.
Although the reality star might have been successful in keeping her personal life lowkey, for now, her past relations are very apparent. Her first known boyfriend was Derek Underwood. He was her high school boyfriend and also the father to her 10-year-old daughter, Sophia Laurent Abraham.
She started dating Derek in 2006, but her partner later died in a car accident on 28 December 2008. Sadly, Derek couldn't even see his daughter as she was born 23rd February 2009, a few months after his death.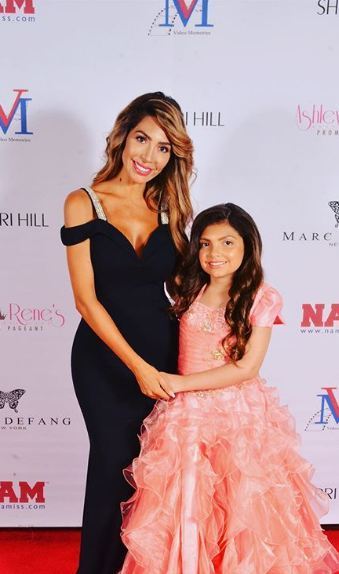 Farrah Abraham and daughter Sophia Laurent Abraham after her win at a children's pageant competition in 2019 (Photo: Farrah Abraham's Instagram)
Afterward, the musician resumed dating in 2011 by being in a relationship with boyfriend Daniel Alvarez. The pair dated for only a year. Then, after a hookup with adult star James Deen in 2013, she dated real estate agent Simon Saran for two years. However, their relationship was an on-off affair.
The pair split in June 2015 after which Farrah made the announcement through Twitter without disclosing the reason behind the split. But then again, the two got back together in October the same year and the picture of them both kissing each other confirmed their patch up.
However, after dating for about a year and a half, the two separated in April 2017; the adult star confirmed it herself.
Many of her fans were curious to behind the reason for their relationship's irregularities. And finally, in 2019, many facts of their old relationship came into light. That year, her ex-boyfriend Simon made an appearance on a show and things got quite nasty as he disclosed the real reason behind the breakup.
As per her ex-partner, Farrah had ditched him in the gas station, talked wrong things on his face and had lied to him about working in the adult entertainment business. Things got more personal when Simon revealed that she filmed a solo masturbation video without informing him.
As a result, the ex-partners didn't  reconcile their differences and were definitely not getting back together.
But she did end up learning an important lesson out of the public disclosure by her ex. So, she started to date guys by only making them sign an NDA(Non-Disclosure Agreement), in order to protect her privacy in the media.
Also, in 2019, she shared about her single status and hinted that she was willing to date someone who loves her daughter as his own.
Furthermore, in 2018, Farrah romanced Hollywood stuntman Aden Stay for about a month.
Net Worth Info
Farrah received a salary of $30,000 per episode from her show Teen Mom alone, so her net worth of $ 1 million won't come as a surprise to many. Also, her New York Times best-selling memoir My Teenage Dream Ended heavily contributed to her income.
American Best Selling Author:- Lis Wiehl And Her Divorce With Attorney Husband, Mickey Sherman; Children?
In addition to being a reality star, Farrah is an entrepreneur with her own hot pepper Italian sauce brand titled Mom & Me that generates impressive revenue. As of now, most of her income is generated through product promotion deal with various brands.