Entertainment
Finn Balor Married Status; Meet WWE Superstar's Stunning Wife
Finn Balor is an Irish wrestler plying his trade in the WWE...married his longtime girlfriend and wife in August 2019...his age is...his height and weight figures are given below...is a tattoo enthusiast and has many tattoos on his body...his net worth is not known but his average salary falls around the amount of...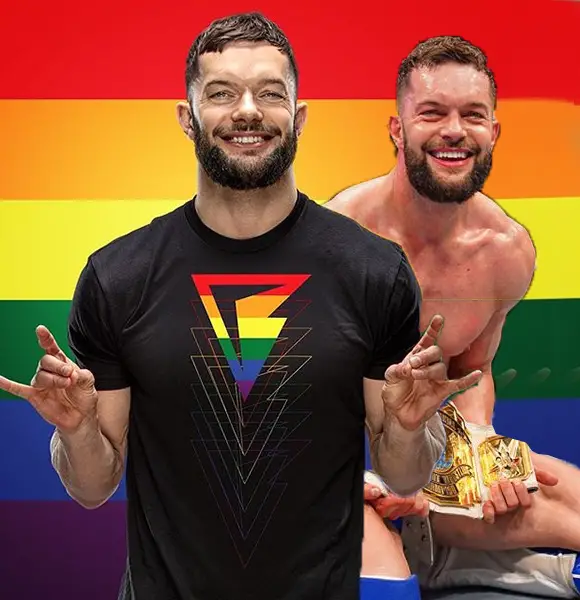 Finn Balor, with his high-flying moves and never-ending stamina, is one of the most exciting athletes in the WWE. He has performed in many high-stake matches with many famous wrestlers such as Seth Rollins and Brock Lesnar.
Known to many as the first WWE Universal Champion, Finn, however, initially made his name in his home country of Ireland. He competed in his first professional wrestling match at the age of 18 and then moved to Japan to fight in the wrestling league there. After a massive success in Japan, he moved to the US.
He first entered the WWE Universe through NXT, and then was brought to the WWE in the 2016 WWE Brand Extension Draft. Since then, Finn has been tearing up the WWE Universe with his performances.
Is Finn Balor Married? Details On His Wife
The Demon King, as most of his fans know Finn, has finally got a queen for himself. Meaning that Finn is a married man, and has a wife - whom he recently entered into a marital relationship with.
Finn's wife is Veronica Rodriguez, a Fox Sports reporter in Mexico. However, it hasn't been too long that their relationship became public knowledge.
Another WWE Star:- Alexa Bliss Married, Dating, Parents, Net Worth
Finn and Veronica confirmed their dating status during the 2018-19 UEFA Champions League final in June 2019. Finn, who was drunk during the match and enjoying every bit of the occasion, was pulled aside by Veronica for an interview. Then, a drunk Finn popped the question about their relationship status, to which Veronica responded by revealing their dating affair.
Ever since that, Finn and his long-time girlfriend moved pretty quickly towards marriage. The couple said their vows in August 2019, although the actual date of the wedding is conflicting from various sources. Finn, however, posted the first picture with his wife in their wedding dresses on 24th August 2019.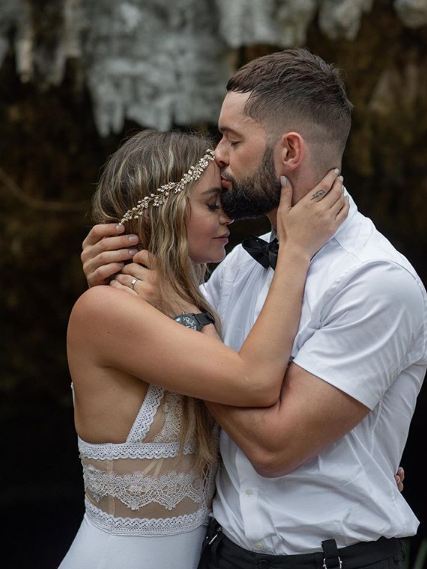 Finn Balor with wife Veronica Rodriguez during their wedding day in August 2019 (Photo: Finn Balor's Instagram)
As of now, the life-partners are still together and could be looking to start a family soon.
Huge LGBTQ Supporter
Being in the entertainment sphere requires one to respect and love people with all kinds of differences. Finn is one prime example of how an entertainment star should be when it comes to inclusivity.
Finn is a huge gay rights supporter. He has expressed his support for the LGBTQ community on various occasions. Most famously, Finn made a bold statement for inclusivity during his 34th annual WrestleMania entrance in August 2018. He stepped out wearing a "For Everyone" T-shirt along with the members of New Orleans' LGBTQ community.
Another LGBTQ Personality:- Lachlan Watson Dating, Gender, Parents
In addition to this, he takes part in various PRIDE rallies and shows support for gay people through his social media posts.
Interesting Facts: Age, Weight, Net Worth
Finn Balor was born in Bray, County Wicklow, Ireland

on 25th July 1981.

Finn's real name is Fergal Devitt.
As for his physical measurements, he stands at a height of 5 feet 11 inches (1.80 meters) and weighs around 178-181 lbs.
He is a tattoo enthusiast and has many tattoos on his body. His latest tattoo is a picture of an astronaut looking at the moon on the top of his left hand. Finn also has matching tattoos with his wife.
Finn's exact net worth is not known yet. However, while playing in the NXT division, he received an average salary of $80 thousand per year.