Lachlan Watson is 18 years of age as of...having enough time for dating...does not identify with being either a male or a female...buzzing in the media for their non-binary...went to Duke University's gender clinic...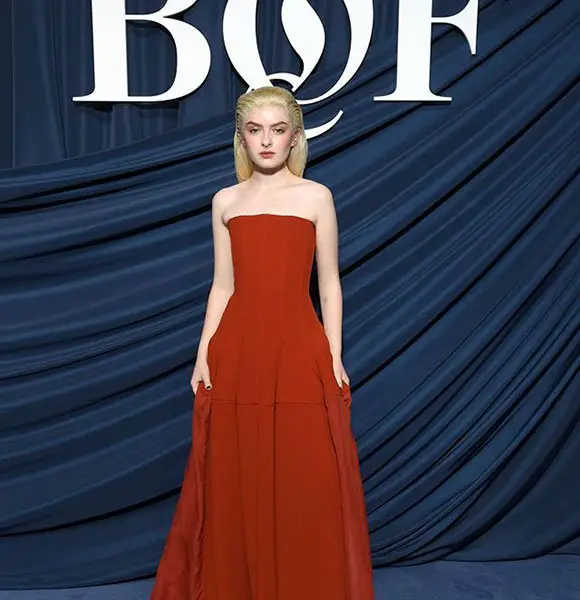 If you have watched the popular teen Netflix series Chilling Adventures of Sabrina, then you probably know Theo Putnam, a fascinating character in the series, portrayed by Lachlan Watson.
Theo seems to be the character that Lachlan was made to play as both Theo and Lachlan are non-binary personalities.
But apart from their role, and their excellent acting skills, what else do you know about this talented actor? Stay with us to know more about Lachlan's dating and personal life.
Dating Someone?
Lachlan Watson is a beautiful human being, both from the outside and from the inside. But, Lachlan seems to be single for now in case of relationship status.
Lachlan's Co-Star:- Who Is Kiernan Shipka Boyfriend At Age 19? Dating Status To Family Insight
The CAOS actor has not been linked with anyone in the media, and this might be due to their busy career. They are quite busy with projects raising awareness about non-binary people with the series.
Lachlan Watson's Gender? 
Lachlan Watson, as mentioned earlier, is non-binary. The actor does not identify with being either a male or a female.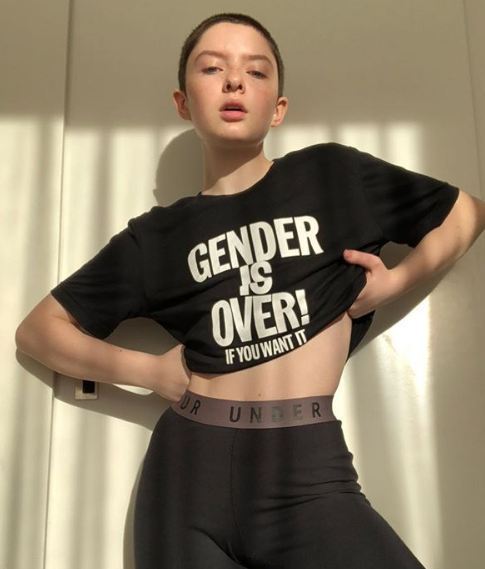 Lachlan Watson posts about their gender in November 2018 (Photo: Lachlan Watson's Instagram)
Lachlan says that their gender identity does not, even remotely, relate to their sexual identity. The non-binary TV personality says that they identify as both non-binary and pansexual, and also jokes about how those two terms are a fancy way of saying that they don't care about the issue.
Lachlan refers to their emotional journey to being a non-binary as a "three-part opera."
Lachlan's Three-Part Opera
Act one of this journey was Lachlan identifying themself as a cis-gender lesbian. This resulted from the realization that Lachlan felt an attraction towards girls.
But, the phase of being a cis-gender lesbian only lasted a year and a half as Lachlan realized that something was off with that label. So, this led them to act two, which was coming out as trans.
The label of 'trans' accurately enclosed the rejection that they felt for their female form. Subsequently, after two-and-a-half years of being a trans person, Watson decided to begin their transition.
For this, Lachlan went to Duke University's gender clinic, but couldn't go start the transition. The then-trans actor felt terrified by the side effects that the testosterone could have on them.
And thus began act three: the current act. Act three was, as one might have guessed, identifying as non-binary, residing inside "the gender void."
Age And Wiki
Lachlan is buzzing in the media for their non-binary status and their advocacy for genderqueer subjects.
You May Also Like:- Wonder Woman's Lucy Davis Casts On Chilling Adventures of Sabrina At Age 45!
But besides the actor's struggles, not much is known about Lachlan. The genderqueer actor was born and raised in North Carolina. Unfortunately, Lachlan hasn't revealed the names and other details about their parents.
The Nashville alum has a height of 5 feet 1 inch (1.55 meters). Their birthday falls on the 12th of April. Born in 2001, Lachlan is 18 years of age as of October 2019.