Entertainment
Finneas O'Connell Girlfriend, Billie Eilish, Family
No doubt, Billie Eilish is one of the music industry's soaring stars... Finneas O'Connell, her brother, is equally talented -- if not even more...Finneas met his girlfriend...Dating since...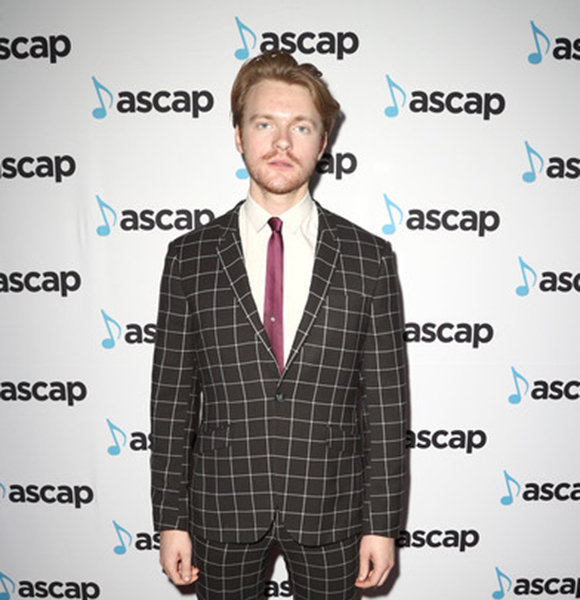 No doubt, Billie Eilish is one of the music industry's soaring stars. With over 17 million followers on Instagram and a hit debut album to her name, the Bury A Friend hitmaker has a bright future ahead of her.
Finneas O'Connell, her brother, is equally talented -- if not even more. Besides being a phenomenal musician like her, Finneas is also an accomplished actor with roles in Glee, and Life Inside Out.
Essential Details: Age, Height & Ethnicity
Born on 30th July 1997, Finneas - now age 21 - is four years older than Billie, who turned 17 in December 2001.
With the modest height of 5 feet and 10 inches (1.78 m), the former Glee star may not boast a formidable stature -- But he makes his presence felt by capitalizing his undeniable charms.
From Glee:- Glee Star Kevin McHale As Gay! Official Sexuality Statement Amid Dating
About his ethnicity, Finneas probably identifies as belonging to the Caucasian demographic because of his family background.
Family - Sister Billie Eilish & Parents
Finneas comes from a family of five. Besides sister Billie, he has another younger sibling (male), whose identity isn't a piece of public knowledge. All of the O'Connell siblings recieved their education at home.
Of his two parents - father Patrick O'Connell and mother Maggie Baird - the latter is more famous. His mom Maggie, an actress by profession, is an established name in Hollywood.
As of 2019, Maggie garners over 52 acting credits in numerous films including Bones, The X-Files, and Picket Fences. The mother-son duo starred alongside each other in the 2013 independent feature film, Life Inside Out.
Net Worth From Songs
Following on his mom's footstep, Finneas pursued a career in acting. Besides portraying Allister in Glee, he has lent his skillsets in projects such as Bad Teacher, Aquarius and Modern Family.
Fellow Modern Family Star:- Modern Family's Ariel Winter, 19, Living Together With Boyfriend Levi Meaden, 29! Dating 10 Years Senior In Not A Big Deal
Along with acting, the Los Angeles California-native is equally passionate about music. Since 12, he has been composing songs. As the lead singer of the band The Slightlys, he has tasted moderate success.
The Slightlys' song "Is There Anybody There" recieved a placement in an episode of ABC Family's Switched At Birth.
Finneas' six-figure net worth pales in comparison when placed next to his sister Billie's $6 million fortune. However, it didn't stop him composing heartfelt songs -- one of which paid homage to his girlfriend.
Girlfriend Talks: Dating Anyone?
On the night that Finneas met his girlfriend Claudia Sulewski, he wrote a beautiful ballad entitled Claudia.
The stated song, released in 2019, features the singer become awe at the prospect of meeting the love of his life. Even the artwork that accompanied the single is the drawing of Claudia.
To those unfamiliar, the 21-year-old actor/musician's girlfriend Claudia is a YouTube sensation, with almost 2 million subscribers.
A year after commencing dating, Finneas O'Connell and Claudia Sulewski attend the 2019 Coachella Music Festival (Photo:- Finneas O'Connell's Instagram)
Dating since 2018, Finneas and his lady luck personify the term "relationship goal."
Dating A YouTube Star:- FaZe Banks Net Worth, Girlfriend, Dating, Age, Height
For their first ever vacation, the lovebirds traveled to Cabo in January 2019. Three months later, they appeared to be head over heels at the 2019 Coachella Music Festival.