Entertainment
Former Beauty Pageant Kaitlin Monte Got Engaged to Her Boyfriend in 2015: When Will They Get Married? Husband, Chris Fohlin
We can hear wedding bells ringing, and it is Kaitlin Monte this time, who will be getting her wedding gown ready. Although we heard about their engagement earlier, several speculations are surfacing around that says she is already married. Let's get to the core and come up with truth.
Kaitlin's Married, Husband and Boyfriend:
Looks like Kaitlin Monte has already married her then-boyfriend. Do you know who her husband is now? Well then, This is where we start our work.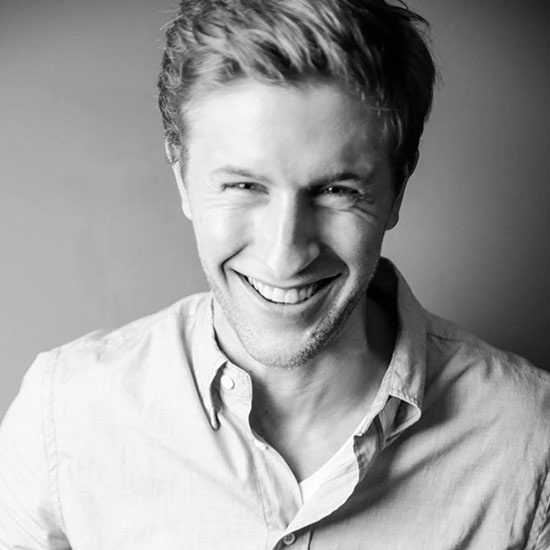 Caption: Kaitlin Monte's husband Chris Fohlin.
Source: facebook.com (Chris Fohlin)
Meet Chris Fohlin, the man who is engaged to the beautiful Kaitlin Monte.
Chris is a young, handsome and energetic fellow who is currently working as Director of Strategy at "Engine Digital". Both Kaitlin and Chris are from the same university i.e. Clarkson University. Fohlin is also active in cycling and running as per his Instagram info.
Getting back to the point, the couple got married on June 11, 2016, in Brooklyn, New York according to The Knot. However, her marriage was no secret and we cannot blame her for not letting us know because she did her part of informing about a week before the wedding via Twitter post.
Now, you might be wondering how they got engaged. For your service, we got that covered too but we will just let the picture do the work because we know you wish to see a picture and your wish is our command!
The Engagement:
This is just too cute for anybody; Chris proposed Kaitlin on the Brooklyn Bridge. This is how Kaitlin Shared her Moment with her fans and loved ones on her Facebook account.
Looking up to their posts regarding their affair on the social accounts, they are more than happy to be with each other and are looking forward to spending the rest of their life together.
Here are some of the pictures and posts of the husband and wife.
The happy face when you get a piggy back ride.
All dressed up for the night. 
A very happy birthday. 
Look what the winner got; a medal. YAY!!!
Till now the couples seem to be going strong with their relationship, however, there has been no news about the couple expecting a baby or Kaitlin being pregnant. We do hope to hear the news of the arrival of new tiny feets in their house we expect to know all about it.
Kaitlin Monte's Short Bio:
According to her Twitter and Instagram post, Kaitlin Monte was born on February 8 but the year is still missing. Kaitlin attended Clarkson University and later joined the University of Tampa graduating with a bachelor's degree when she was 19 years old.
 Her television appearance began from 2012 when she started to work for NBC Network as an interactive host for Today in New York and later moved to WPIX in 2014 as a morning traffic reporter for PIX Morning.
In July of 2016, Kaitlin moved from WPIX to join the Fox News owned and operated news station KRIV in Huston and now serves as a general assignment reporter and fill-in anchor.
Kaitlin Monte represented her hometown as Miss New York 2011 in the 2012 Miss America and finished as 2nd runner-up.