Entertainment
Former "Good Morning America" Host, Charles Gibson: 49 Years of Married Life But Still The Same Passion For His Wife
It does not matter when and how long you reach a prime time in your life; there comes a time when it all comes to an end. For people with jobs, retirement is the factor that ends it for them. One of such sorrowful retirement was of Charles Gibson, who recently retired from ABC World News on December 18, 2009.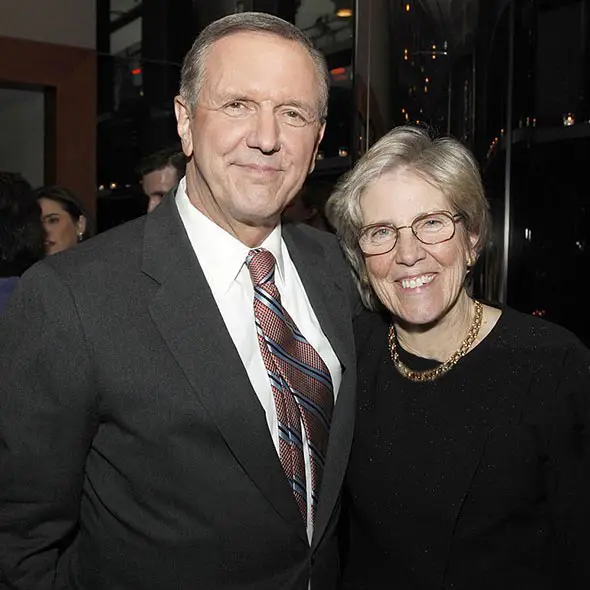 An individual has two aspects in life, one is personal, and another is professional. And it's challenging to maintain a balance between personal and professional life and very few successfully strike a balance. 
Sharing a similar story is a well-known veteran in the world of journalism, Charles Gibson who has a successful career to flaunt with awards, and simultaneously he has lived a blissful married life with his wife. So let's dig in to know more.
Charles Gibson's Married Life with his Wife:
Speaking about his wife, even though she comes very less in reference, it seems that they have a very loving relationship. What else could be the cause of an almost 51 years long married life together? It is true that as per the calculations the couple had married in 1965 at a time when Gibson hadn't even started his career. He is married to Arlene Gibson.
They have two children together, two daughters, the elder one is Jessica, and the younger is Katherine. In 2006, Charles and Arlene became grandparents with the arrival of Jessica's son.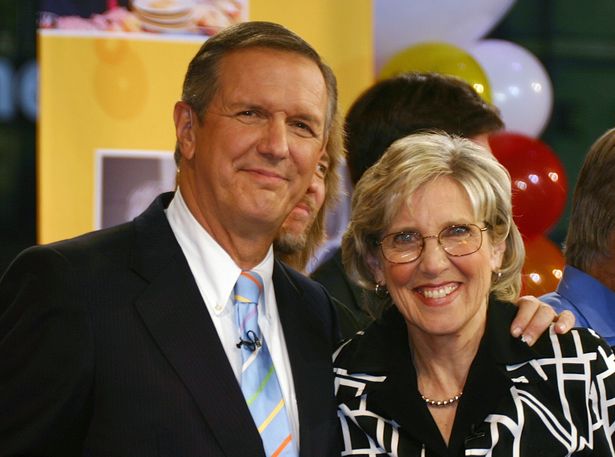 Caption: Charles Gibson and wife his supportive wife Arlene Gibson.
Photo Credit: cmgdigital.com
Charles Gibson's Farewell:
Gibson was meant to retire in 2007 but something came up and he went on for 2 more years, even when he was going to retire, this time, NBC had urged him to stay but Gibson refused. Charles Gibson retired from ABC World News on December 18, 2009. By co-incidence or not his wife also retired not so long ago from the post of 'The Head of School' of 'The Spence School' in New York.
Maybe he wanted to retire at the same time with his wife. It also seems like he was waiting to spend time with his grandson as many of his fans have reported the couple seen going on fishing with his grandchild.
It is clear that Gibson is not only a great journalist but a loving husband as well. The 73-year-old is also a musician who was adopted. Since a small age, he was curious, smart and taken a liking towards government and politics. He was mostly known for making good news better and bad news, less terrible.
He has reported celebrations like the win over Vietnam and the saddest news like 9/11 attack. But in his 34 years of career, he has given a great contribution to journalism.
This is not the first time that Gibson had to say his farewell. If anything this will be his fourth. Two times of his farewell being associated with leaving Good Morning America (GMA).
When he bid his first goodbye in GMA among the many things that he was thankful for, the most important one was his wife, Arlene Gibson who was a very important source of encouragement and inspiration for him.
Caption: Charles Gibson from the sets of GMA.
Photo Credit: trbimg.com
His Awards:
Being a well-reputed veteran, he does have a really decorated career in journalism. He has been the recipient of really honorable awards like National Journalism Fellowship from National Endowment for the Humanities.
He was also awarded Gibson the Paul White Award in 2006 by The Radio Television Digital News Association and Fred Friendly First Amendment Award in 2006 from Quinnipiac University.
Due to this, he had been given a grand goodbye by the ABC network. As he signed off for the last time from World News a video of appreciation was made for him,  where great names praised him From President Obama to Musician Sting. It really was a deserved goodbye and what a great way to retire.
Charles Gibson's fans wish for the longevity of the Charles and Arlene Gibsons' married life!
Along with Charles Gibson, veteran journalist including Dan Ruther, Mark Colvin, and Larry Kudlow are setting new standards for the upcoming journalists.