Entertainment
Former "Lou Dobbs Tonight" Anchor Resides on the 300-Acre Horse Farm. What's His Salary and Net Worth?
The life of a journalist can be hard and tiring but at the end of the day, every job has certain perks in them. The income may be the most intriguing among them. Journalists do earn a very big paycheque for their hard work. There are many journalists out there who make millions through their occupation. One of them is the senior American journalist, Lou Dobbs.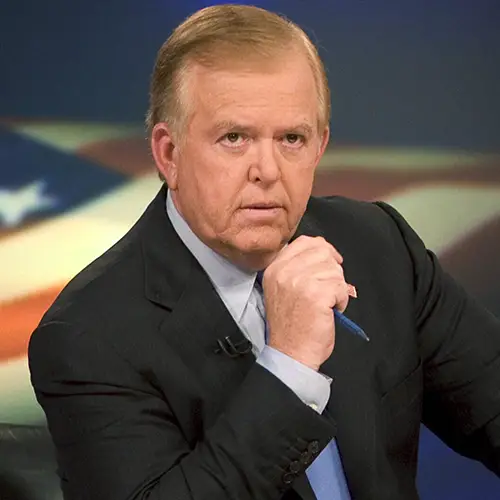 Quick Information
Divorce/Split

Yes (Once)

Weight

N/A

Height/ How Tall? 6 Feet 2 Inches (1.88 Meters)
College

Harvard University

High School

Minico High School

Career

1993-present

Nominees

CableACE Awards(1995)

Awards

CableACE Awards(1988)

Net Worth

$16 Million

Gay

No

Ex-Wife

Kathy Wheeler(m.1969–1981)

Wedding Date

1982

Date of Birth Sep 25, 1945
Wife/Spouse

Debi Segura

Relationship Status

Married

Daughter/s

Hillary Dobbs, Buffie Dobbs, Michelle Dobbs, Heather Dobbs

Son/s

Jason Dobbs, Chance Dobbs

Mother

Lydia Mae Hensley

Father

Frank Dobbs

Ethnicity/Race

White

Zodiac Sign

Libra

Profession

Commentator

Nationality

American
The life of a journalist can be hard and tiring but at the end of the day, every job has certain perks in them. The income may be the most intriguing among them. Journalists do earn a great paycheque for their hard work. There are many journalists out there who make millions through their occupation. Learn about the financial situation of one of such highly paid journalists, Lou Dobbs.
Lou Dobbs is an excellent journalist which is why he has an amazing financial state. Learn all about his basic economic and financial situations. What is his net worth and salary? Find out here. Also, what is the deal with his 300-acre horse farm that has a huge expense behind it?
His Net Worth:
Lou Dobbs or officially named Louis Carl Dobbs has a staggering net worth of 16 million dollars. The salary was once reported to be 6 million dollars a year during his heyday at the CNN. However, the net worth and salary are a rough calculation through credible sources. It might be much more based on the fact that he received an 8 million dollars severance pack when he retired from CNN in 2010 when he left his show, 'Lou Dobbs Tonight.'
Net Worth Revealed:- Creflo Dollar Wife, Children, House, Net Worth
As we all know that Lou Dobbs is the anchor of the show, 'Lou Dobbs Tonight.' The show was an editorial commentary and discussion on the important political and economic events. The show was run by CNN from 1980 to 2009. The show was hosted by Lou Dobbs until in November 2009 the last of CNN's original host decided to leave his show and CNN until the show was drafted to Fox News in 2011.
It can not be said that Dobbs has made all his earnings through journalism because except being a television personality, he is also known in political sectors.
He is a registered Republican, who is dominantly against Illegal Immigration. He is a big supporter of Donald Trump's presidential bid. He is however referred to as a hypocrite for such ideologies since he's married to a Mexican-American (not relevant but many people say it) and a Xenophobic and Hispanophobic.
Lou had been dating his now-wife, Debi Dobbs, since high school; however, the couple took some time to finally get married. The pair eventually married in 1969, a year before welcoming their first son together.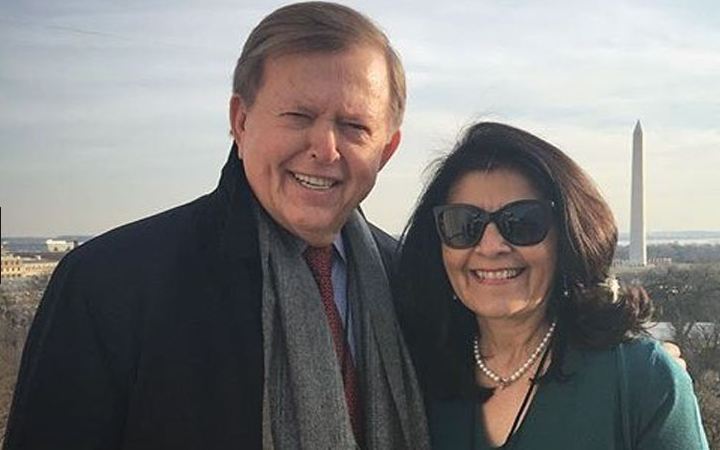 Lou Dobbs and wife Debi Dobbs are going strong despite years of marriage (Photo: Frostsnow.com)
Debi previously worked as a CNN sports anchor, but later retired after getting married to Lou to take care of their four children: Jason, Heather, Hillary, and Chance.
His 300 Acre Farm:
Furthermore, he owns a 300 acre of an estate that includes his sprawling white mansion, his horse farm, and a small pond in Sussex, New Jersey. This is where he raises many horses with his champion jump riding daughter, Hilary.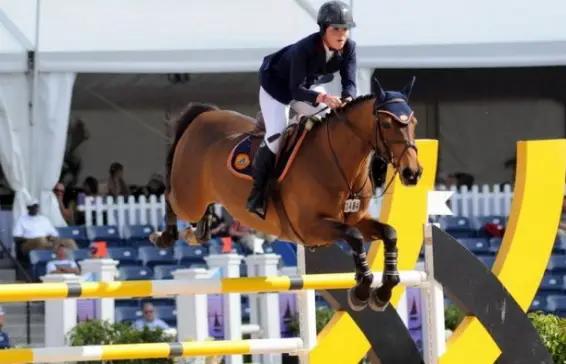 Hilary Dobbs performing in Grand Prix 2010 (Source: media.nj.com)
Hilary herself owns 4 European Warm-blooded horses, a particular breed where one horse is around a million dollars in price. Hilary is also a professional horse rider participating in many national competitions. Besides that, he owns another spacious multimillion winter holiday home located in Eagle Isle.
Controversies:
A piece of controversial news arose that he was found employing at least five illegal immigrants in his property with his partner-in-crime daughter.
They had also repeatedly tried to cover them from security forces. Though no actions have been successfully taken against Dobbs or his daughter, it comes as a major irony that a person who has made his fame talking about the problems of illegal immigration was found employing undocumented people. 
Lou Dobbs with his daughter, Heather (middle) and wife Debbie. (Source: photoshelter.com)
Not only Lou but his wife has also got in trouble with the law.
Cancer Controversy:- Debbie Schlussel - Former Fox News Guest Who Initiated Cancer Controversy Says She Wasn't A Sexual Harassment Victim
Back in 2003, Debi Dobbs was arrested by the security at the Newark Liberty International Airport after she was found with a loaded gun in her handbag. Although she was initially charged with the possession of a weapon, Debi was later released without bail after being photographed and finger-printed.
Whites Are Minority:
Being a politician and celebrity, Dobbs is not a guest to controversy, but he has not been a victim of any other than this.
There was that one time however which wasn't really a controversy but a terrible drift outside the matter in hand when Lou may have subjected that White people are the minority.
On a July 2016 feature of 'Lou Dobbs', he was joined on the panel by correspondent Juan Williams and radio host Mark Simone when they were discussing the Freddie Gray homicide trial, the topic shifted to Black community and law. The discussion went off debate when Lou argued whites being a minority.
Further, Lou was also praised by President Donald Trump after the political commentator called his presidency term as the most accomplished in US history.
Presently, Dobbs is unaffected from these charges. He continues living his wealthy life with full comfort. Hilary Dobbs also has returned to the Grand Prix for jump riding after a long interval. Dobbs is enjoying spending his remaining elderly life in his 300 acre home with his wife and four children.