Entertainment
Fran Drescher Husband, Boyfriend, Children, Net Worth
Multiple Emmy and Golden Globe nominee Fran Drescher is TV's darling. She first...Her major relationship started in high school where she met her future husband...With proven skills in Hollywood, her net worth of...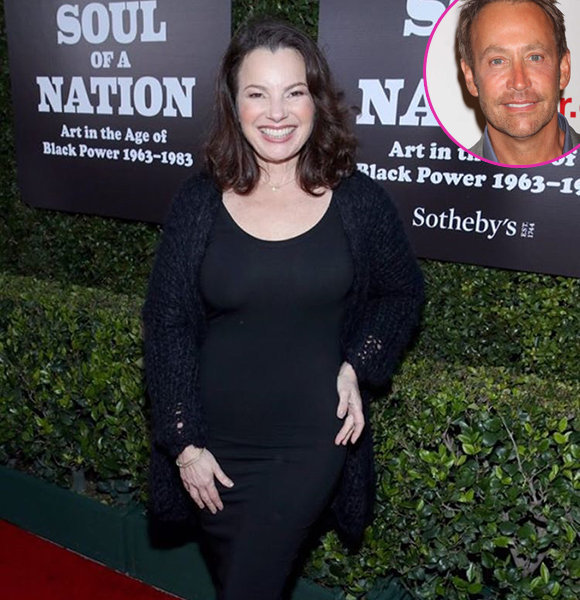 Multiple Emmy and Golden Globe nominee Fran Drescher is TV's darling. She first came into prominence with the hit TV show, The Nanny in 1993. The catch was Fran, not only starred in the series but also helped co-create it.
No wonder, she got nominated in the above mentioned prestigious awards. The multi-hyphenate has been active in Hollywood with TV shows like Happily Divorced, Alone Together, and movies namely Hotel Transylvania franchise & Santa's Slay. 
Putting her past glory behind, the actress has decided to conquer the television market further. In 2019, she joined the cast of NBC's pilot named Uninsured as a lead. 
Husband, Boyfriend & Children Info 
Fran's personal life has been filled with a lot of ups and downs. Her significant relationship started in high school, where she met her future husband, Peter Marc Jacobson. The pair were inseparable together and ended up getting married in 1978. 
Fran and her husband's relationship turned into a professional one when they combined forces and co-created The Nanny. Their team effort worked as the show ran for six seasons and fetched significant award buzz. 
The Nanny Star:- Miko Hughes Girlfriend, Net Worth, Family, Now
After the show's finale in 1999, the couple's married life was in shambles. However, the reason behind their separation and subsequent divorce was complicated than the project's end. 
The matter was for the longest time, Fran's husband had maintained that he was bisexual. As the couple was each other's best friend, Peter's sexuality was not a matter of contention between them. 
However, the truth was Fran's husband was gay and had remained inside the closet even from his wife. Naturally, the once power couple got divorced in 1999. 
The situation was so bad that the couple didn't speak with each other for one year. But, in 2000, Fran got diagnosed with uterine cancer which led the ex-couple to become close again. 
The friendly exes even created a 2013 show named Happily Divorced based on their lives. 
With their friendship intact, the Emmy nominee moved on with her life and got married to boyfriend Shiva Ayyadurai- supposed inventor of email - in 2014.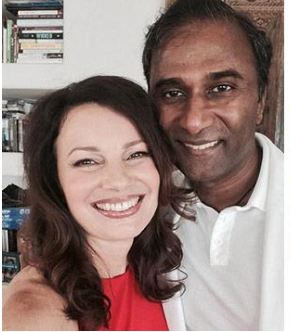 Fran Drescher with husband Shiva Ayyadurai (Photo: nowtolove.com.au)
Sadly, Fran's second marriage couldn't last, and she separated from her husband in 2016. The estranged couple are yet to finalize their divorce. 
The actress has undoubtedly seen lots of twists and turns in her personal life. Add to her failed marriages; she has dealt with fertility issues. As a result, she has no children despite her immense desire to procreate.
In 2015, she did consider adopting children with her then-husband, Shiva, but the desire didn't materialize. 
In all the adversities, the happy news was, Fran was looking for love again. In 2017, she even mentioned about using online dating. However, the actress of age 61 is yet to date someone new publicly.
Net Worth, Now 
Fran is a reputed actress in Hollywood. Her acting prowess, along with writing talent, has brought memorable shows, namely, The Nanny and Happily Divorced to the TV screens. 
With proven skills in Hollywood, her net worth of $25 million is well deserved. 
Explore:- Michael B. Jordan Dating, Gay, Parents
Along with artistic contribution, Fran of height 5 feet 4½ inches (1.64 m) believes in giving back to society. She is the founder of Cancer Schmancer- a non-profit organization. Now, she actively works for the cause of cancer and inspires people by sharing her story.