Entertainment
How Much Is Frances Tiafoe Net Worth? Current Ranking & Parents Info
Frances Tiafoe is a professional American tennis player...youngest American player to be...current singles ranking is...born on 20 January...parents were immigrants from...was ranked as world No. 2...dating UCLA tennis player...began his professional career at the age of...has a reported net worth of...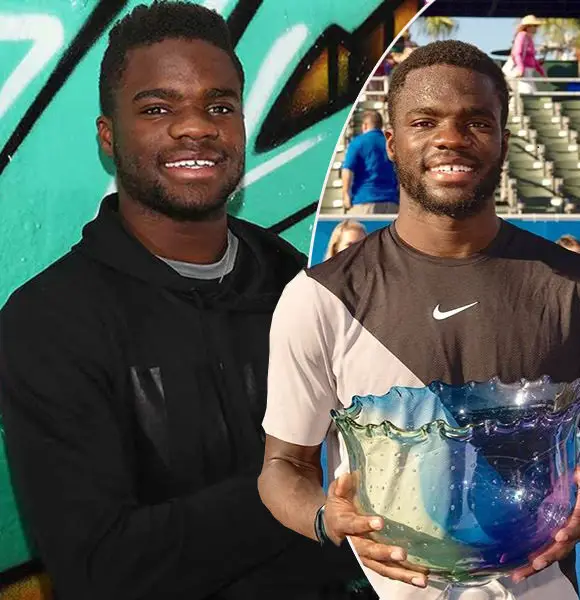 Frances Tiafoe is a professional American tennis player. He is the youngest American player to be ranked in the top 50 by the Association of Tennis Professionals (ATP). His current singles ranking is 47.
The young tennis player's career is off to a dream start. But how is his personal life? Find out all about his dating life, and more, in the article below.
Bio And Family
Frances Tiafoe was born on 20 January 1998. His parents were immigrants from Sierra Leone who fled their home country because of the horrible civil war. His father, Constant Taifoe worked as a janitor and eventually as the head of maintenance in the USTA Regional Training Center in Maryland. His mother, Alphina Kamara worked as a nurse. He also has a twin brother, Franklin Tiafoe who also played tennis.
Recommended:- Venus Williams Married Status Now, Details On Boyfriend
Frances had a deep love for tennis. He grew up playing with whatever equipment he could find because he couldn't afford one for himself. He knew that he wanted to be a professional tennis player when he was 12 of age but he didn't know how he could actually become one. Thankfully, Misha Kouznetsov, his coach had every intention to groom the young Frances into a professional player. Under Misha's guidance, Frances went on to win numerous junior tournaments and was ranked as world No. 2 in the International Tennis Federation (ITF) junior rankings at his peak.
Girlfriend
Frances is dating UCLA tennis player Ayan Broomfield. The two began their relationship on 9 September 2015.
They were introduced to each other by Vickie Duval. Frances asked her to come to see his game, which she did. He eventually asked her out over FaceTime and she agreed.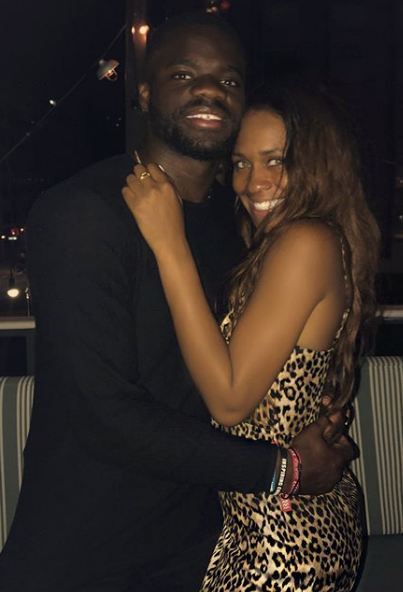 Frances Tiafoe with his girlfriend Ayan Broomfield on their 4th anniversary on 9 September 2019 (Photo: Frances Tiafoe's Instagram)
Frances hasn't been romantically linked with anyone else and the bond between him and his girlfriend seems strong.
Professional Career
Frances began his professional career at the age of 16. He was granted the wild card in the 2014 Citi Open in Washington. He won his first professional title in March 2015. He won the ITF Futures tournament at Bakersfield. 
Frances participated in multiple tournaments since then and produced decent results. He was also the highest-ranking player for his age in 2015 and 2016. With his consistent performance, he broke into the top 50 of the Association of Tennis Professionals in 2018. His plays got better as he gained experience and he was nicknamed the future savior of American Men's tennis. 
Frances made headlines when he reached the quarterfinals of the Australian Open in May of 2019. He defeated No. 5, Kevin Anderson, in the second round and No. 20, Grigor Dimitrov, in the 4th round. It was a huge shock as both the players he defeated were much more experienced and projected to be top contenders in the tournament. Unfortunately, he lost against Rafael Nadal, then No. 2 player in the world.
About Rafael Nadal:- Rafael Nadal Married, Engaged, Bio, Net Worth
Nevertheless, the grand slam quarterfinals pushed him to new heights.
Net Worth
Frances has earned a total of $3,304,117 from competitions. He was the brand ambassador for Adidas before 2016. He is currently sponsored by Nike and their partnership began in May 2016. He endorses the Yonex VCORE Pro 97 tennis racquet.
Besides tennis equipment and apparel, he has also signed a deal with TAG Heuer, the Swiss luxury watch company.
He owns a $660,000 house and two luxury cars.
Frances earns an estimated $2,000,000 a year and has a reported net worth of $4,000,000.