Actor Francis Capra has been in the entertainment industry for long enough to show that hard work and patience pays.
Francis, who started as a child actor, has achieved success and made a name for himself but he will never forget his strugglesome beginnings. From growing up under the shadow of a criminal father to becoming the subject of a gay rumor, he has seen it all.
Parents & Siblings Info
Francis Capra was born in New York on 27 April 1983. He spent a significant part of his childhood in the Bronx and was raised mostly by his mother. Although his parents didn't split, his father Pascascio Cordero was regularly held in prison due to his criminal activities. 
Francis Capra parents: Pascascio Cordero and Ann Marie Capra back while they were young (Photo: Ann Marie Capra's Instagram)
Francis grew with his three siblings: two sisters named Chanel Capra & Ava Capra and a brother named Asa Capra. Asa - age 22 - was diagnosed with autism at a young age.
As Francis showed potential as a child actor, his mother Ann Marie Capra shifted to Los Angeles with him and his siblings. Even though Francis' father witnessed his son in his earlier roles, Pascascio couldn't see him become a full-fledged actor as he died in a shooting in 2003.
Career Details; What Is He Doing Now?
Francis was first discovered by Robert De Niro and was cast in his 1993's debut film, A Bronx Tale.
He later made his breakthrough starring as Eli "Weevil" Navarro in the 2004 long-running show, Veronica Mars. The series ran for three seasons with Kristen Bell in the lead role and other actors including Jason Dohring, Enrico Colantoni, and Percy Daggs III.
Read Also:- What Terrell Owens Thinks Of 3 Day Wife Is Not Good; Where's He Now?
In his career span of over two and a half decades, Francis starred in several movies and TV shows including Crank, Free Willy 2: The Adventure Home, Blood, and Bone, Rampart, Walker, Texas Ranger, The Guardian, CSI: Crime Scene Investigation, and more. 
From his acting career, Francis has accumulated a significant fortune. Although he earns much more than the average annual salary of $50,529, his net worth is yet to be disclosed. 
As of now, the 35-year-old is working on the revival of Veronica Mars. The eight-episode season will air in 2019 and will feature the original cast of the series. Francis will also reprise his role as Eli, but this time it will be different as he has grown taller; having the height of 5 feet and 6 inches (1.68 m).
Dated Actress Agnes Bruckner?
Francis was rumored to be in a relationship with the Dreamland actress Agnes Bruckner in 2003. The alleged couple often paid visits to social events and acted like they were more than friends. 
Further, Agnes was supposedly living with Francis at the time which amplified the dating rumors. However, the mystery of their relationship debunked when Francis turned out to be the "actor friend" of Agnes. It came to light that the Blood and Chocolate actress was living not only with Francis but also with his family as a guest. 
After it was revealed that the pair were not dating, fans started suspecting that Francis was Agnes' gay friend. But, the Italian-American actor proved the paparazzi wrong when he got married to a beautiful woman.
Married Life; Wife Details 
Francis is currently married to a woman named Nora Capra.
Recommended:- Chris Pang Married, Dating, Parents, Bio
He often jokes about his marriage; he mentioned in October 2018 tweet that they have been dating for two thousand years. He also confessed that his wife told people he was from Brooklyn while in reality, he belongs to the Bronx.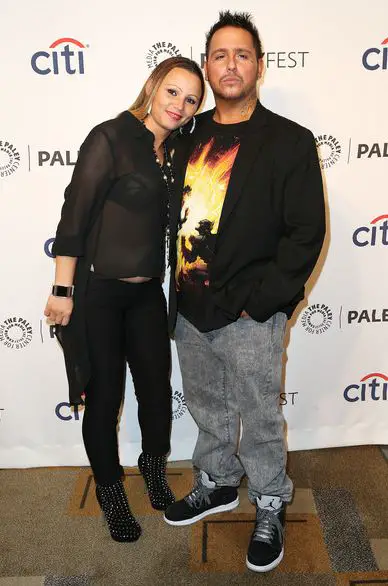 Francis Capra with wife Nora Capra at the Dolby Theatre in March 2014 (Photo: Zimbio.com)
While the couple has revealed no plans on becoming parents, it may be soon before the duo starts thinking about starting a family.