Frank Jackson is complete...Lacking much in the department of personal detail, pro-NBA athlete Frank Jackson is a complete enigma...Well, it quite interesting to discuss the topic of his relationship right off the bat. Sadly though the information about his dating life...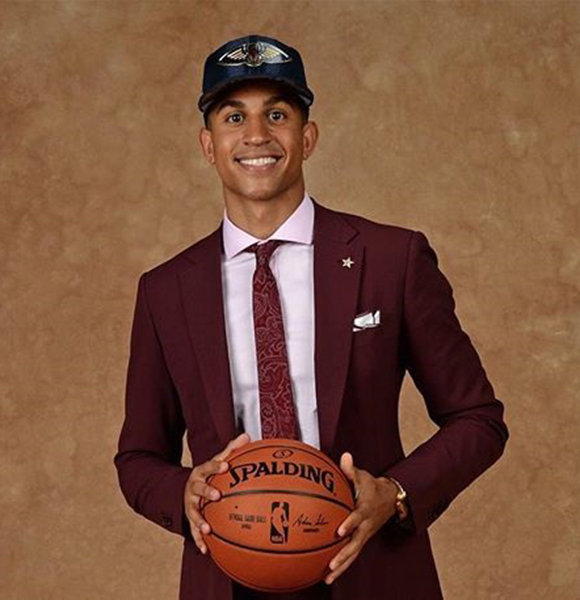 NBA athlete Frank Jackson is a complete enigma when it comes to his intimate matters. While the point guard for the New Orleans Pelicans remains a topic of discussion in the basketball scene, not much is known about the player's dating life.
As of 2019, Frank is quite the mysterious guy. To know more about him, dive into the details of his life, family, career, girlfriend, all down below.
Wife, Married, Or Dating?
Well, it quite interesting to discuss the topic of his relationship right off the bat. Sadly though, the information about his dating life is almost nonexistential.
From a few prom pics in the year 2016, fans would speculate that Frank could be in a relationship with his prom date Elly Pettro Brian. While there was never much chatter about them dating, it all went down the hill when Ellie got married on 12 November 2018.
Quick Peek :- Gardner Minshew NFL, Contract, Stats, Salary
As far as other girlfriends go, Frank has yet to identify one through a name or a picture. His Instagram and other social media account are entirely free from any possible girlfriend scoop. The only talk about a girlfriend he has ever come to was in 2016 when he made a shout out to his hotter than a hot girlfriend on Twitter.
Not so surprisingly, the post was just baseless humor made by the athlete.
In the same case in Valentine's 2019, he wished himself a happy Valentine's day. So it is quite impossible to pinpoint if the man is hiding his beautiful girlfriend or not dating at all. Further, his status of being married or having a wife remains out of the question.
Parents Detail, Age
Twenty-one years old, Frank Jackson is the son of parents Alvin Jackson and mother, Juleen Jackson. With four other siblings, Frank was raised in a traditional Mormon household.
Frank's parents have been nothing more than a supporting force in his career. Even during the toughest of times when the athlete could not control his anger and broke his arm, Alvin went on to teach a valuable lesson to his son about controlling man's basic instincts.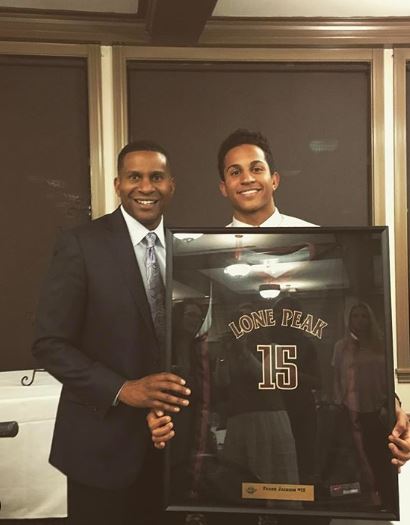 Frank Jackson with father Alvin Jackson in 2017 (Photo: Frank Jackson' Instagram)
The athlete also appreciates his parents loving nature with heartwarming Father's Day and Mother's Day celebration time and again.
High School & College
From his elementary years, Frank was indulged in sports and was super competitive. At Lehi, where he received his high school education, Frank realized among the various sports he played; he enjoyed the game of basketball.
Upon the realization, the NBA star took the basketball seriously and went onto grab success.
Soon the athlete went on to attend Duke University from where he achieved stardom in the professional league.
Through his high school and college career Frank - height 6 feet 3 inches (1.90m), weight 93 kg -has attained his position as the Pelicans guard in 2019.