Frank Ntilikina has a lot riding on his shoulder...drafted 8th overall by the Knicks...He and his family have gone through many hardships...war engrossed Rwanda in the 1990s...needed to flee the country... father left...curiosities regarding his dating affairs...no information available...is single...stands at the height of...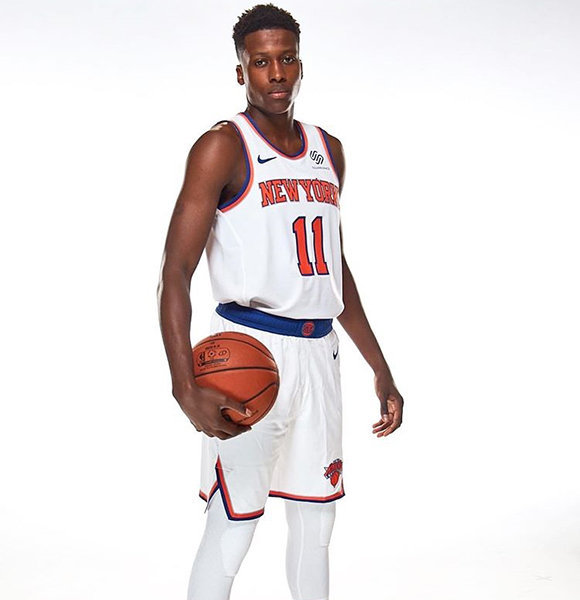 With fans chanting ''We want Frank'' during the New York Knicks' third straight loss to open the 2019 season of NBA, it's pretty apparent that Frank Ntilikina has a lot riding on his shoulder. 
The point guard who was drafted 8th overall by the Knicks in 2017 is a rising star player in the league. Before his entry to NBA, Frank was also named the Most Valuable Player in the FIBA Europe Under-18 Championship.
Keeping his stats aside, let's dive into the star athlete's personal life and family details.
Frank Ntilikina's Family Details
Frank Ntilikina was not born with a silver spoon on his mouth. He and his family have gone through many hardships in their life.
To know the full story, let's go back to the time before Frank was born - to a war engrossed Rwanda in the 1990s.
Frank's mother, Jacqueline, and his brothers Yves and Brice were living in Kigali, the capital of Rwanda when the war broke out. During a span of a few months, an estimated 800,000 people were murdered in the civil war. The family needed to flee the country to save their lives.
You May Be Interested:- Mohamed Bamba Stats, Salary, Career, Parents
After fleeing from Rwanda, Jacqueline made it to Belgium. There, she met a Belgian man, with whom she had Frank in 1998. But, soon after, Frank's father left Jacqueline, and she was left alone to take care of three boys. 
Jacqueline worked hard, while her two elder boys looked after Frank. Yves and Brice babysat little Frank at the basketball court most of the time.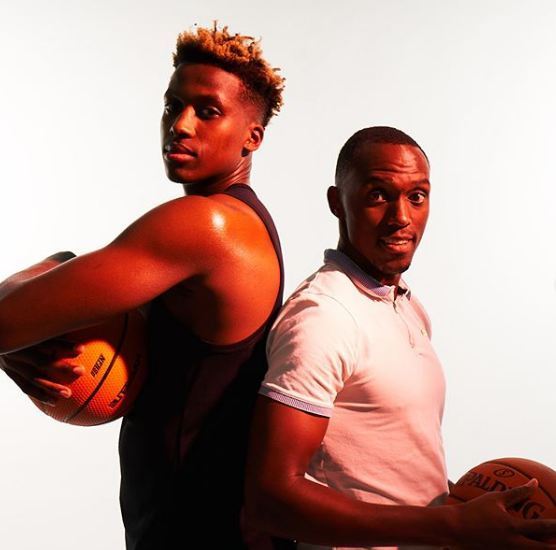 Frank Ntilikina with his brother Brice in August 2018 (Photo: Frank Ntilikina's Instagram)
That was how basketball started for the Knicks' star; he could barely carry the ball when he started following his brother at basketball matches.
In the end, things are well for Frank and his family. While he is a rising star in sports, his brother Yves is now a surgeon, and Brice is a physical therapist. Having gone through so much together, naturally, the family ties are pretty strong. 
Further, Frank is forever grateful to his mother for all she did so he could have a good life.
Who Is Frank Ntilikina Dating?
With Frank's rising fame, the curiosities regarding his personal life and dating affairs are no surprise.
However, there is no information available to quench those curiosities. The young athlete is someone who keeps his private affairs extremely secluded.
Also Similar:- Jeff Teague Girlfriend, Dating, Family
What's more interesting is that Frank has never even been romantically linked to anyone. Well, the young player definitely does not lack any charm to impress the ladies, but he seems to be staying away from the dating scene and entirely focused on his rising career.
It sure is pretty hard to digest, but, as of now, the young athlete is living a single life without a female companion or a girlfriend. 
Age, Height, Ethnicity
Born on 28 July 1998, Frank is a rising star who has got the NBA fans talking within a short time. 
A two-time winner of the Best Young Player in the French League, Frank stands at the height of 6 feet 4 inches (1.93 m), entirely befitting a basketball player with a complimenting weight of 90 kgs.
Further, the player of African-American ethnicity boasts French nationality.