Entertainment
Openly Gay Frankie Grande | Brave Young Age Confession To Sister Ariana
Frankie Grande is openly gay and has been open about his sexuality since...he revealed his sexual preferences to his sister Ariana Grande back when she was just at the age of...TO Frankie's surprise Ariana had an unexpected reaction to her brother sexuality which was...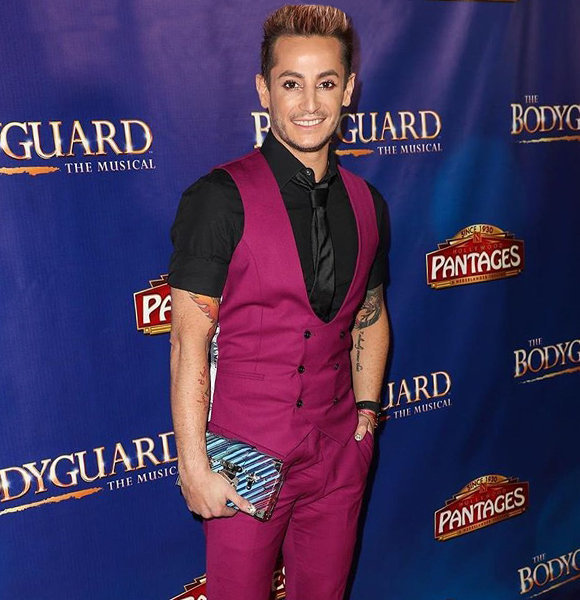 Frankie Grande may be wearing multiple hats of a dancer, actor, and producer, but he is best known as the older half-brother of pop singer Ariana Grande.
While he has his hands full being the versatile entertainer, he seems to have always been true to his sister. For one Ariana was the one Frankie opened up about his gay sexuality.
And now, he has joined the bridal party being the "gay of honor" in his sister's wedding. 
Coming Out As Gay To Sister; "Gay Of Honor" In Sister's Wedding
Frankie Grande, who is also a philanthropist, is openly gay and has been one all his life. The Big Brother star had always known of his sexual preferences and before he came out to the world, he first chose to open up with his family.
See Also: Dana Bash Still Smitten In Dating Affair With Boyfriend; A Relationship Status Update
Frankie opened up about his sexuality with his sister Ariana, who was just at the age of 11. Although he was worried-sick of how his sister would react to the situation, he was much relieved when Ariana acted beyond her age.
Talking with Gay Times magazine, Frankie opened up about the first time when he came out to his sister. He revealed how nervous he was when he had to speak the words out of his mouth.
While speaking with the magazine, he said,
"I remember being so nervous to tell my little sister. I was like, 'I have something to tell you... I'm gay.'
To Frankie's surprise, Ariana's reaction was something he had not expected at all. She turned out to be cool with the fact that her brother preferred men over women for a romantic relationship.
Her reaction was something like,
"Cool, do you have a boyfriend? When do I get to meet him."
Well, Frankie was amazed at how things turned out and he was like "It's that simple."
While coming out to his 11-years-old sister turned out really well, same was not the case for his mother. Coming to his mother wasn't easy as she was raised in a different environment, but she was fully supportive of his sexuality.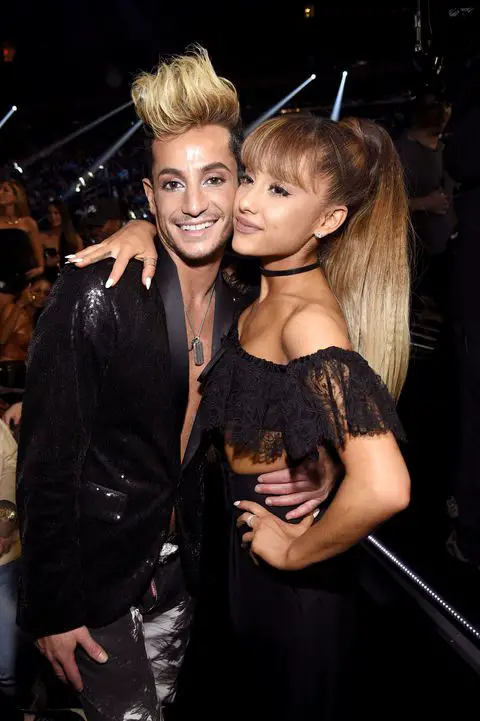 Frankie Grande with his little sister Ariana Grande. (Photo:harpersbazar.com)
Frankie sure is blessed to have a family who is there to support him while the world takes turns on him. 
Adding to it, Frankie is all prepared to set an example to the world while he attends his sister Ariana's wedding being the 'Gay of Honor.' During the red carpet at 2018 MTV Music Awards, Frankie teased of Ariana's wedding with her fiance Pete Davidson.
Don't Miss: Lindsey Stirling Dating After Split? Boyfriend Is & He's Getting Married Already
Well, while the preparations for the wedding is going strong and they are sorting everything out, Frankie is definitely joining the bridal party being the "gay of honor." 
Gay Dating Rumors - True Or Not?
With his sexuality out in the open, Frankie has had boyfriends before. But the one that raised eyebrows in America was his rumored relationship with adult entertainer Tayte Hanson. 
It has been reported that they dated before Frankie entered the Celebrity Big Brother house. Some sources have reported that Tayte made it his business to show Frankie some love during their Livin' La Vida Grande tour. 
Adding to it, they also reportedly lived in together for some time. Moreover, he was also accompanied by his plus on Tayte at the People's Choice Awards back then. 
Likewise, the couple even shared some romantic pictures with each other which now seems to have been deleted from their social media accounts. As they never exclusively confirmed their romance nothing much of their relationship could be said.
However, back then, a source opened up with The Sun Online which reported that the pair met in December and clicked instantly. The source even insisted that their relationship was purely platonic. 
You May Also Like: India Hicks With Five Children & Husband Like Figure! Bit Of Royalty, Lot Of Love
Well, even though the couple has removed each other's existence from their social media accounts, their fans have tagged them in the snaps on nights out after bumping into them both.