Entertainment
Lindsey Stirling Dating After Split? Boyfriend Is & He's Getting Married Already
American violinist, Lindsey Stirling had never thought that she would be facing two severe tragedies at one time...Lindsey was dating her boyfriend...She had thought of getting married to her prospective husband...But the split has left her dreams unfulfilled...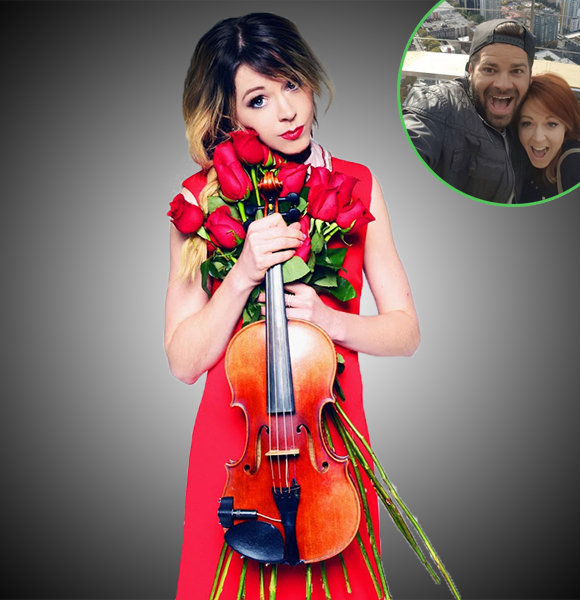 American violinist, Lindsey Stirling had never thought that she would be facing two severe tragedies at a time!
Lindsey, famous for her music video "Crystallize," underwent the suffering the trauma of a broken heart and the tragic death of a loved one in short time periods, which have left many wondering if she will ever recover from the tragedies.
While Lindsey is still recovering from the pain of her past, but it seems like her ex-has already moved on in his life. Her former boyfriend has recently and gotten engaged and may soon be getting married!
Dating Life; Split From Boyfriend
The musician was a student at Utah's Brigham Young University first before she could write her dating story. Also the filmmaker, age 31, first crossed paths with YouTube star Devin Graham Lindsey, but igniting the romance came later in May 2011. 
Similar Article:- Is DavidParody, 27, With Girlfriend? Dating Status Of The YouTube Star
The California native was much in love during their early dating phase and her then-boyfriend, where Devin even helped her in shooting the video called "Epic Violin Girl."
However, as the time passed, the couple started having second thoughts about their relationship. Lindsey and Devin soon broke up and went on their separate ways. It is believed that even though the former partners are no longer dating, they remain good friends and hold no grudge for each other.
After a failed romance with Devin, Lindsey grew close to Ryan Weed, a photographer. The couple commenced dating in June 2016; however, it has not been disclosed as to how they first met. 
Lindsey and Ryan were going strong in their relationship and even celebrated their first anniversary as a couple. For their one year anniversary, Lindsey shared a tweet on 26 Jue 2017 along with a picture of the lovers and wished her boyfriend on their special day.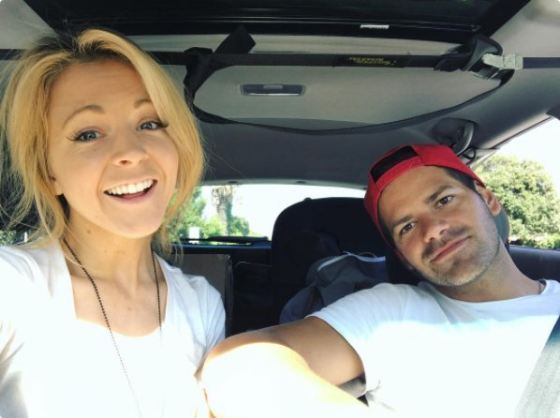 Lindsey wished Ryan Weed for their first dating anniversary on 26 June 2017 (Photo: Lindsey Stirling's Twitter)
Sadly, the couple was not destined to reach the mark of two dating of dating, and after a few months of their first anniversary, Lindsey and her boyfriend broke up. In October 2017,
You May Also Like:- Adriana de Moura Faked Getting Married! 2013 Wedding With Husband, Divorced?
Lindsey, who was a participant of Dancing With The Stars at the time, revealed in one of the episodes that she had split up with Ryan. The 1.61 meters tall dancer was recorded talking to her dancing partner, Mark Ballas about her recent break where she said,
"It's been a rough couple weeks. My relationship of a year and a half came to an end a week ago. It's been hard to push through all of this while feeling a lot inside … I want to have a family and I thought I was almost ready to go to that next phase."
It was hard for Lindsey to cope up with the heartbreak as according to her, she had already thought of getting married to Ryan and starting a family. However, her intention of making Ryan her husband was left unfulfilled.
The break up wasn't the only tragedy Lindsey had gone through as she had faced the sad demise of her father who had been battling with cancer.
Post Break Up: Ex-Boyfriend's Gets Engaged
After her split with Ryan, Lindsey is still in the process of healing her broken heart and mourning for her father's death.
In the meanwhile, she is assumed to be single and has not shown much interest in getting back to dating. So, her earlier plans of getting married and settling down with a husband have been put on halt.
More From LiveRampUp:- Jesse Watters' Wife Files For Divorce! Long-Time Relation To End – Why?
However, her former boyfriend, Ryan has moved on swiftly in his dating life and started a relationship with a woman soon after his separation from Lindsey. He has even got engaged to the woman, who identity has not yet been disclosed.
On 15 April 2018, he shared a post via Instagram in which he mentioned that he had no choice but to get engaged as she had beautiful green eyes. Ryan also attached a photo of himself and the palm of his fiance flaunting her engagement ring.
Later, on 14 July 2018, he posted a picture alongside his mysterious fiance revealing her face and appearance for the first time.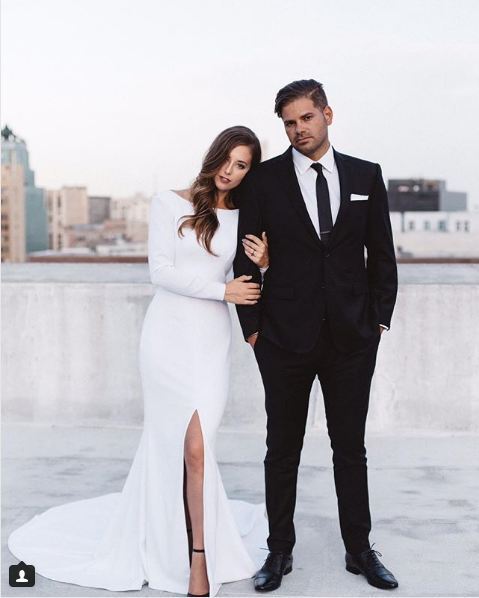 Ryan along with his newly engaged fiance on 14 July 2018 (Photo: Ryan Weed's Instagram)
Lindsey has not yet commented on the engagement of her former boyfriend, and it seems like she has no time to worry about her exes or any issues related to them.