Entertainment
Frankie Valli Spouse, Children, Daughter, Parents, Net Worth
Best known for his hits like...Frankie Valli is an American...has been in a relationship multiple times... separated with spouse...has three daughters and three sons...he suffered the loss of the death of two of his...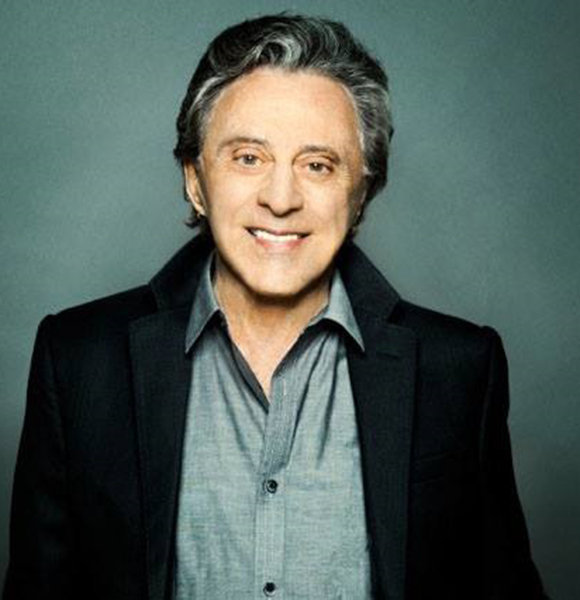 Best known for his hits like Sherry, Who Loves You, Working My Back, and other many more, Frankie Valli is an American singer. He rose to fame in the era of 60s with his band, The 4 Seasons. 
There is a lot to know about the singer, who has been inducted in not one but two Hall of Fame of music. Dive deep into the details of his band, career, net worth, and more.
Frankie's Biography
Although the singer is famously known as Frankie Valli, his birth name is Francesco Stephen Castelluccio. The singer was born in the city of New Jersey on the 3rd of May 1934. 
Another Famous Singer:- Jencarlos Canela Spouse, Wife , Son, Girlfriend, Net Worth
He grew up under the custody of his parents: Anthony Castelluccio and his mother, who remains unnamed. However, it's known that Frankie's mom was a homemaker and also worked for a beer company, while his father was a barber and designer.
Wife & Kids
In spite of his successful career, the same cannot be said with regards to the singer's personal life. He has had a few failed romances, three to be exact. 
First, he was in a relationship with Mary Mandel. The pair got married in June of 1957 and stayed together for 13 years. After three years of his split with Mary, Frankie was romantically linked with MaryAnn Hannigan.
The former couple tied the wedding knot on the 29th of June 1974. However, just like his first marriage, this one also ended in February 1982. Following suit, his third try at a relationship also was tragic. He was married to Randy Clohessy from the 7th of July 1984 to 2004.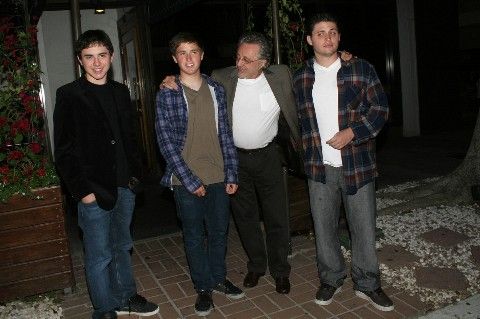 Frankie Valli takes his three sons: Emilio, Brando, and Francesco out for dinner at Madeo in 2010 (Photo: Pinterest.com)
Married thrice, he has fathered six children; three sons named Francesco, Emilio and Brando, and three daughters called Antonia, Celia, and Francine. In 1980, he lost Celia to a fire incident and just six months later suffered the loss Francine to drug abuse.
Career In Music
Frankie had always desired to sing in public, and this dream started seeing the light of the day when he earned an opportunity to perform as a guest artist for the band, Variety Trio.
In 1952, the Variety Trio dissolved but the star along with Tommy DeVito went and joined a house band at The Strand in New Brunswick, New Jersey. After a while, the singer and Tommy left the band to form their own called The Variatones.
In 1956, they changed the name to The Four Lovers with new members as Nickie DeVito and Hank Majewski, and they recorded several albums. Two years later, Nickie and Hank left the band as Hugh Garrity and Nick Macioci replaced them. 
Old Timer With Long Career:- David Hockney Gay, Partner, Net Worth
Later again, the group's name was changed to The 4 Seasons, inspired by a cocktail lounge where the group performed in 1960. During the '60s, the group was at the height of their career. Their songs dominated American music charts for a long time.
For his immeasurable commitment to the music industry, in 1990 the singer was inducted into the Rock and Roll Hall of Fame in 1990. He also bagged a position in the Vocal Group Hall of Fame in 1999. Besides all his accomplishments, the singer has also managed to get paid handsomely. Frankie has a net worth, which amounts to $80 Million as per 2019.