Entertainment
Gaius Charles Speculated As Gay! He Refuses to Reveal His Partner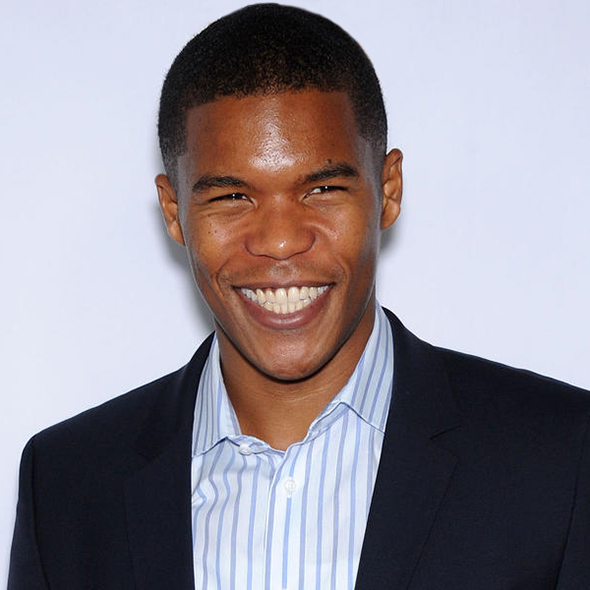 Gaius Charles is best known for his role as Dr. Shane Ross in the hit series Grey's Anatomy. However, with his growing fame, he has been the subject of countless rumors.
His fans are especially curious to know whether the gay rumor is real or not.
Keep scrolling to find the answer. 
Is Gaius Charles Gay?
Gaius stole the spotlight when he became a sensational actor in the entertainment industry. There's no denying that the actor made many headlines when he first became popular.
The false rumors about him being gay came along with his tabloid. 
Similar Article: Jordan Belfi Gay Because Of Obscure Married Life & Wife? Details
His gay rumors began to circulate when he kept his entire love life hidden from the public's eyes. Gaius has been confusing all his followers by not revealing his partner, leading to speculation that he is not straight and is gay.
Many fans often gushed about how his on-screen role could be turned into a gay character. Yet, most of them are less in favor of calling him gay. 

Gaius's fans questioned his character. (Photo: Twitter)
We won't know about his sexuality until he clarifies all the doubts. However, there has been speculation that he may be married.
Is Gaius Charles Married? 
People often wonder if Gaius has a girlfriend or not. However, he has never been vocal about his love life and has kept his personal life away from the public. 
Gaius, age 39, might have had some girlfriends in the past, but no one can be 100% sure about it. Also, no such reports and rumors can be heard regarding his dating life.
Moreover, he is currently reported to be single and without a partner.
Don't Miss: One Up for Love! Grey's Anatomy's Giacomo Gianniotti is Now Engaged to His Girlfriend Nichole Gustafson
However, his on-screen chemistry with Nadine Velazquez in ABC's Queens has raised suspicions that they are dating in real life.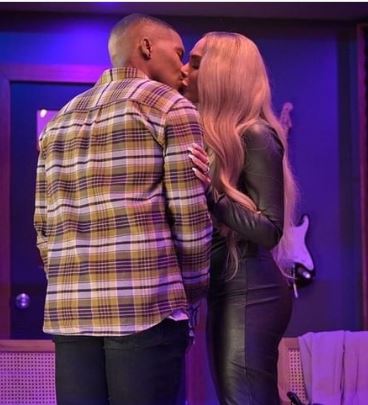 Gaius with his on-screen wife, Nadine Velazquez. (Photo: Instagram)
But none of them have confirmed their relationship. Yet, his fans are pleased to see them as husband and wife in the series.
Looking at other sources and his social media, it seems like Gaius is more focused on his career than his love life. 
Gaius Charles's Career
Gaius Charles was born on May 2, 1983, in Manhattan in New York, then lived in Queens, NY, before moving to Teaneck, New Jersey, with his family in middle school.  He is best known for being a stage, television, and film actor.
He studied at the National Institute of Dramatic Art (NIDA) in Sydney, Australia, and had obtained a Bachelor of Fine Arts degree in drama from Carnegie Mellon University's College of Fine Arts. Thus, you can say that he knows the trade tricks in the film industry. 
He made his acting debut in the film The Book of Daniel in 2006. However, his most successful project is known as the NBC sports drama television series Friday Night Lights, where he plays Brian 'Smash' Williams.  
More From Grey's Anatomy: Sandra Oh Married & Separated | Who Is She Dating Now? Find It Out
Everyone has their priorities in their lives. Some put their personal life ahead of their professional life, while some do the opposite and are more focused on the professional front of their lives.
It is the same with Charles, as he is seen to have prioritized his professional life more than his personal life. His achievements thus far in the industry show it, and he has earned a lot of respect and success from it.  
Maybe he wants to have his professional life settled and then take things forth with his personal life. 
Gaius Charles Interview about Batwing in Batman: Bad Blood. (Source: YouTube)
According to Celebrity Net Worth, he has accumulated a net worth of $1.5 million with his dedication. His net worth shows how much hard work he has done in his career, which has helped him enjoy a lavish lifestyle. 
Gaius is said to be single, but as a private person, there is a possibility of being married and having a wife. Yet, we can't be sure until the actor clears up all the doubts.
Until then, stay tuned to know more about Gaius Charles.