Entertainment
What Is Galina Becker's Ethnicity? Roman Reigns Wife With Daughter & Twins
If you are a constant follower of World Wrestling Entertainment (WWE), then it goes by no question that you know the Big Dog, Roman Reigns. However, today we are talking about the lady of the wrestler, Galina Becker.Better known as the wife of Roman Reigns, she is a college track and field athlete, who turned to modeling.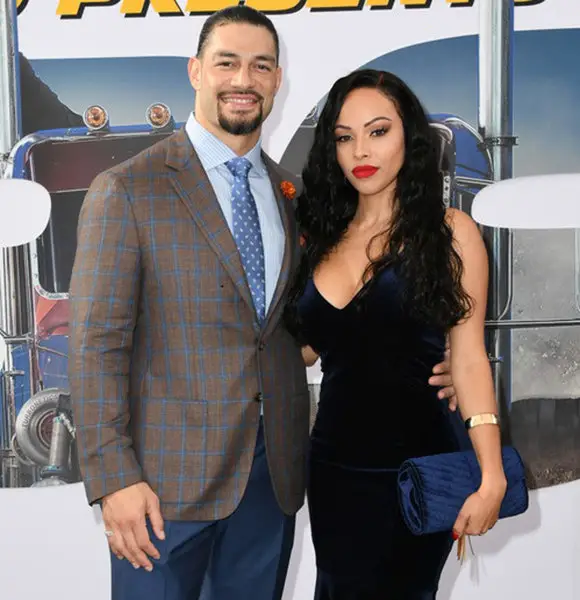 Quick Information
Son/s

2

Education

Georgia Institute of Technology

High School

Mt. Pleasant High School

Engaged Date

26 February 2012

Wedding Date

December of 2014

Husband/Spouse

Roman Reigns

Relationship Status

Married

Children/Kids

3

Daughter/s

Joelle Anoa'i

Date of Birth 11-03-1987
Sister/s

Molisa Cooper and Undine Becker

Mother

Mildred Becker

Father

Kevin Becker

Ethnicity/Race

Afro-American

Zodiac Sign

Pisces

Birth Place

Jacksonville, Florida, United States

Nationality

American
Better known as Roman Reigns' wife, Galina Becker is a college track and field athlete who turned to model! And being the better-half of the Big Dog, Roman Reigns, fans are eager to know more about the lady. 
Keep on reading the whole story to track down everything there is to know about Galina Becker!
Galina Becker: Mother Of Three Kids
Galina Becker is a married woman. She shares three children with Roman Reigns, a daughter named Joelle Anoa'i, and twin boys. Moreover, two angels are on the way as per Reigns. 
The couple first crossed paths while they were both students at the Georgia Institute of Technology.
To what seemed to be a laid-back relationship with each other, the pair grew more intimate together. They got engaged on 26 February 2012, and after two years, they tied the knot in early December of 2014.
They got married on a private island in the Bahamas at Disney's Castaway Cay with their daughter Joelle beside them.
Read Also: WWE Newbie Kacy Catanzaro Shows Off Boyfriend, It's Not Bret Steffensen
A relationship that was carried out under the wraps, the pair made sure to keep their personal life away from the world. It was only in one of the interviews with Access Hollywood in March 2017 where Roman spilled the beans about their baby's big news on board.
The good news came in two; Roman, who was already a father to Joelle, was now welcoming his twin sons into his family. The former WWE Champion revealed the big news to the world in a radio interview, stating that he turned into two boys' father. The announcement came four months after the kids were born.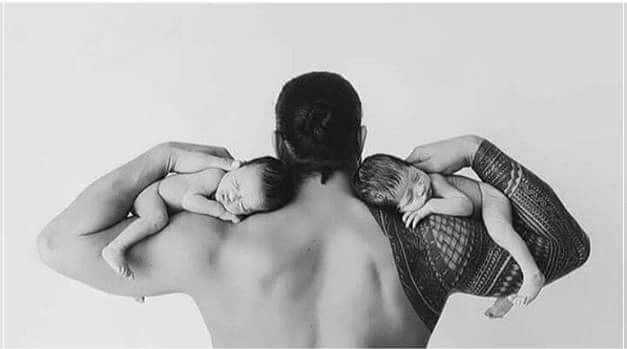 Roman is a father of three kids, a daughter and twin boys (Photo: geekendgladiators.com)
Galina, who had been living her happy life together with her family, had nothing in the world to worry about. It was earlier this month that a big shocker had turned her world upside down. Her husband, who had been battling cancer for 11 years, was back with the disease once again.
Roman, who had been diagnosed with leukemia, forfeited the WWE title because he could no longer pick himself to come to the ring again. 
He announced to his fans earlier saying,
"The reality is, my real name is Joe and I've been living with leukemia for 11 years and unfortunately it's back."
He further added:
"And because the leukemia is back I cannot fulfill my role, I can't be that fighting champion and I'm going to have to relinquish my Universal Championship"
The disease which ruined his health previously was back to hunt the former WWE Champion. On 22 October 2018, the WWE Big Dog addressed the fans from ringside and announced the immediate action he had to take because of the disease.
Read The Inside Story: WWE Star Roman Reigns Reveals Cancer Battle; How Serious Is It?
The crowd silenced, and the Universal Title was made vacant for the time being. Much to the fan's surprise, Roman returned after just four months in February and was applauded with a standing ovation from the crowd. While the setback left him away from the sport for a while, but it shifted the momentum towards him drastically. The fans who booed him once were now chanting for him.
More To Know About Galina: Race and Ethnicity
In Jacksonville, Florida, Galina Becker was born on 11 March 1987 to parents Mildred Becker and Kevin Becker. She is an American national and possessing Afro-American ethnicity, having come from a black race. She has two siblings, Molisa Cooper and Undine Becker, with whom she was brought up in San Francisco.
Galina and her elder sister Udine had athletics in their bloodline as they used to plunge into fields and tracks from a young age. Attending  Mt. Pleasant High School, Galina was into athletics since her school days. Her sister was a great source of inspiration for her as Udine herself was submerged into the field doing the same in the school for almost five years.
Talking about some of Galina's credits, she was best at the jump and hurdles competition being the most valuable performer in her school.  She then made more significant marks in the field by winning in the freshman and the following years as well. Moreover, she has the triple jump Central Coast Section record of 40'5'' under her belt. 
After high school, Galina attended the Georgia Institute of Technology to major in management; however, she did not stop nurturing her passion for sports. During a 100m high hurdles, she finished with the season-best time of 14.92.
Despite having a sporty nature, Galina became a fitness model for a short period. At the age of 34, she has been doing modeling for sponsored photoshoots on occasion.