Gary Clark is one of the hottest prospects in the NBA...does not have a girlfriend right now...does not have a wife, either...is not currently dating...is 24 years of age...his parents' names are...his parents are no longer together...grew up in a family with four siblings...went to Clayton High School...has a height of 6 feet 6 inches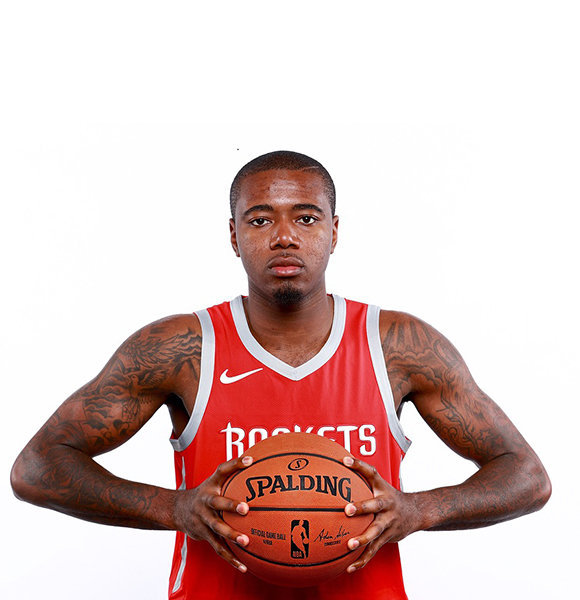 Gary Clark was 2018's one of the highly-rated and most-anticipated drafts. Coming from the ranks of the University of Cincinnati's Bearcats, he had a decent first season for the Houston Rockets during his rookie professional season.
Basketball runs in his veins, and that can be seen in his sports career that first started when he was in high school. Know more about this talented youngster in the article below!
Gary's Dating Life
Before we get into his incredible rise as a basketball player, let's first know about his dating life.
Gary is one of those early bloomers when it comes to relationships; he had a girlfriend in 2011. The NBA star was involved with a girl named Ashleigh Wolfe.
He and Ashleigh dated for a couple of years. They went on dates and movies together during the time that they were together.
Read About:- Tyus Battle NBA Draft, Career, Injury, Parents
But, their time together seems to have come to an end in early 2014. It was around this time when Gary stopped mentioning Ashleigh on his tweets. The abrupt halt in the mentions could mean that the couple ended on bad terms.
As for now, Gary is without a girlfriend or a wife. And, no rumors are floating around about his dating life.
Further, he has not been spotted with any woman in public, either. In addition to the lack of rumors, his social media, too, doesn't have any pictures with anyone else except his friends and family.
Who Are Gary's Parents And Siblings?
Born on 16th November 1994 (age 24) to father Gary Clark Sr., and mother Tammy Mckey, Gary is one of the four children of his parents. He grew up with two sisters and a brother, namely; sisters Azia Clark and Tanija Clark, and brother Jeremiah Clark. 
However, Gary's parents, the couple does not seem to be together now. The athlete posted a picture of his mother in a wedding dress and wished her well on 21st June 2015.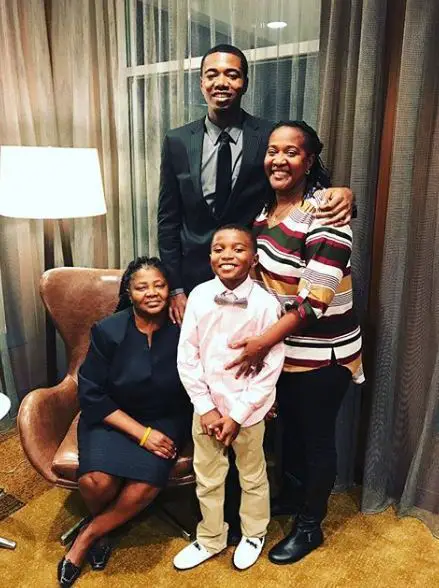 Gary Clark poses for a picture with his family on November 2016 (Photo: Gary Clark's Instagram)
It suggests that Tammy married for the second time in her life, and Gary Clark Sr. is not around the family anymore.
College And Career
Similar to most of the professional basketball players who make it to the top, Gary's basketball career, too, began in his childhood.
The power forward of height 6 feet 6 inches (1.98 meters) and weight 102.1 kg started his basketball journey at Clayton High School in Clayton, North Carolina. And, that was where he first grabbed the attention of the basketball world as he graduated high school as the all-time leading scorer, rebounder, and shot-blocker.
Ranked in a consensus top-100 high school prospects in the class of 2014, he indeed finished his high school on a high.
You Might Be Interested In:- Joe Harris Stats, College, Contract, Salary
Joining the University of Cincinnati right after the end of his time at high school in Gary made an immediate and impressive impact on the Bearcats team. And during his four years at the university, he developed into one of the top defensive players in the American Athletic Conference (AAC).
Interestingly, he also was named AAC Player of the Year at the close of his senior year at the University of Cincinnati in 2018.
Gary declared for the 2018 NBA Draft after the completion of his university education. But unfortunately, he went undrafted. Then, Gary signed with the Houston Rockets.
Signing a two-way contract initially, he played for the Rio Grande Valley Vipers of the NBA G-league, but his contract was converted to a standard deal on 6th December 2018 by the Rockets.
Now, he earns $1,416,852 at the Rockets, but his net worth stats are not revealed yet. Gary is also projected to earn $1,663,861 during the 2020/21 season.