Sports
Joe Harris Stats, College, Contract, Salary
NBA career stats of Joe Harris from 2014 to 2019...about his college education, he graduated from...in the fourth season's contract...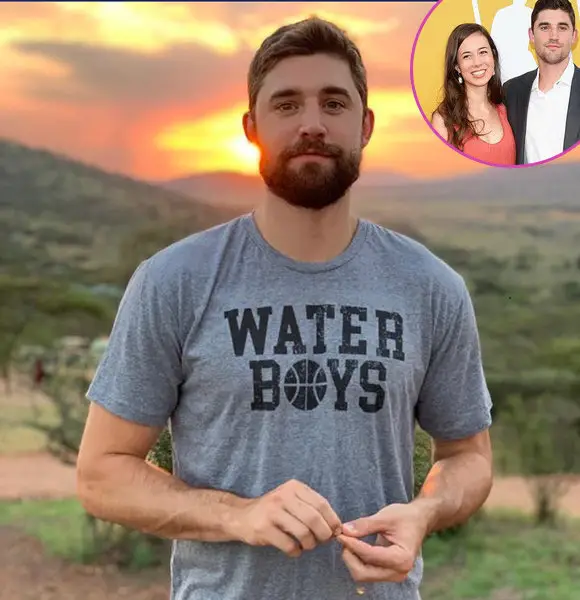 American basketball player Joe Harris (full name: Joseph Malcolm Harris) is on his way to improve his performance every year. During Team USA's recent game against Turkey in Shanghai at the ongoing FIBA world cup, he became the fifth-leading scorer and even assisted the team with 11 points & five rebounds
Looking back at his career, he has given excellent performance over the years. Throughout his contract with Cleveland Cavaliers, Joe was considered an average player. But, things changed drastically after he was traded to another team.
As a result, there was a considerable increase in his finance, along with performance. The athlete of height 6 feet & 6 inches (1.9 meters) and weight 98 kgs, the player proved that his skills were in par with his physicality. So, lets took a look at Joe's journey in the NBA!
NBA Career Stats
Joe's professional career in basketball began after Cleveland Cavaliers picked him in the 2014 NBA draft. On 15th November, during his game against Atlanta Hawks, he secured a win for his team with 12 points and four rebounds.
Although his team lost against Philadelphia 76ers on 5th January 2015, he was able to score his career-high point by scoring 16 points.

NBA career stats of Joe Harris from 2014 to 2019 (Photo: stats.nba.com)
The player's team even made it to the 2015 NBA finals but lost to the Golden State Warriors. During his tenure with Cavaliers, he played overall 56 games. However, Joe was traded by the team after he underwent surgery on his right foot.
Went Through A Major Surgery:- NBA Jeff Green's Expertise As Partner With Wife-To-Be Melts! Treats "Queen" With Love
Later in 2016, the NBA star was signed by Brooklyn Nets, and since his affiliation with the team, he started performing splendidly. On 29th December 2017, he broke his initial career-high point by scoring 21 points with a win over Miami Heat.
On top of that, in 2018, during the Nets win over Pheonix Suns, he created history by being the first player to make three-pointers.
Contract & Salary
While the athlete was playing under Cleveland Cavaliers, he received a salary of $884,879 yearly. However, after he transferred to Brooklyn Nets in 2016, there was an impressive boost in his earnings.
In his third season (2016-17), Joe was guaranteed $980,431 annually; whereas, he received $1,524,305 in the fourth season's contract.

Salary of Joe Harris from 2014 to 2019 (Photo: spotrac.com)
Likewise, in the fifth season, he recieved considerable boost in his pay, receiving an amount of $8,333,333. But in the next season, there was a decline in his salary by almost $1 million.
Age, Parents, Education
Joe was born on 7th Septemeber 1991 in Chelan, Washington. His father Joe Harris Sr. worked as a basketball coach at Chelan High School. Likewise, his mother Alice Harris left her job to raise Joe.
College Detail Of Another NBA Player:- Donovan Mitchell Stats, College, Girlfriend, Salary
The 28-year-old player is the only son in the family. He has an older sister named Kaiti Harris and two younger sisters named Jaicee and Makenzie Harris. Talking about his college education, he graduated from the University of Virginia.