Entertainment
Gemma Collins Doing Everything She Can To Get Pregnant! From One Night Stand to Weight Loss Process
Gemma Collins Doing Everything She Can To Get Pregnant! From One Night Stand to Weight Loss Process Gemma Collins seems to be trying to go the extra mile to fall pregnant. She thought weight loss was a good way of boosting her chances, but what shocked her fans is her attempted one-night stand with James Argent. Let's learn all about it.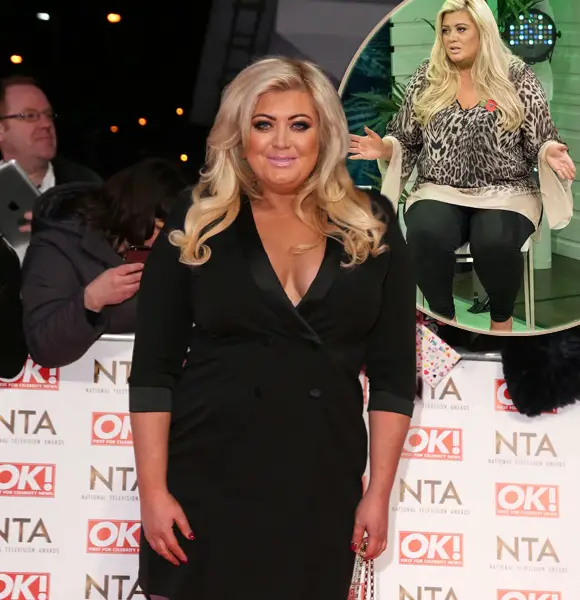 Here's a question to you. What would you do to conceive a baby? Would you set a limit when it comes to satisfying your utter desire of wanting a family of own?
Well, Gemma Collins Seems to be going at it hard, as the television personality strives to have a baby. We saw how both Kyra Phillips and Erik Asla's girlfriend Tyra Banks approached IVF.
However, Gemma Collins seems to be trying to go the extra mile to fall pregnant. She thought weight loss was a good way of boosting her chances, but what shocked her fans is her attempted one-night stand with James Argent. Without further ado, let's get on to the details.
Gemma Collins' Quest Of Becoming A Mother:
As fans, we have repeatedly been hearing about the TOWIE star Gemma Collins' utter wish of having a baby for quite a while now, but ALAS! She has not been successful in that context.
The actress suffers fertility issues, and the Dr. Gangooly of a fertility clinic announced that she has a low egg count, which would limit the fertility chances. However, the star has not lost hopes and is working her way out.
She has been doing so in hopes to boost her fertility rate after being told that excessive weight might just be the barrier between her and her dream of falling pregnant.
While we know what causes weight gain in general, her sibling, Russell revealed an additional contributing factor in her weight gain - emotions. 
"Underneath the brashness, she's very fragile and I think this could be the final straw.
Moreover, Gemma's brother Russell added,
She can only take so much. She tries to lose weight and then goes back to eating because she's unhappy."
Well, getting hold of her emotions and overcoming them with the desire of getting pregnant, the 36 years old recently took her new curves to Instagram, where she posted series of pictures, looking notably slimmer.
Her weight loss comes after fertility expert reasoned that her high Body Mass Index (BMI) might be lowering her chances of falling pregnant.
Weight loss approach that she took in hopes to increase her chances of falling pregnant is also showing its positive side, as the actress, who previously fought criticism for her weight and used to say,
"Be body beautiful no matter what size you are."
Nowadays, she shares pictures of her Curves on Instagram, saying that she feels alive and that she also got her self-esteem back.
A Bold Move!
However, weight loss isn't the only thing that came to Gemma's mind to fall pregnant. Remember when we said she went an extra mile?
Well, Gemma Collins got inside the bed with once mystery man James Argent, commonly known as Arg, for a steamy unprotected session with hopes of getting pregnant.
At least that is what she confessed. In a recent episode of TOWIE, Gemma confessed Bobby Norris, Chloe Sims, and Georgia Kousolou,
"I haven't got a boyfriend so how am I ever going to have a baby? I'm 36, and it's made me feel a little unfulfilled. When we were in Marbella last year, I had a one-night stand with someone we all know."
After revealing that the man was 29 years old Arg, Gemma further admitted her state and moment of shame when she got her uninvited period.
"The long and short of it is, I didn't use contraception because I'm at that age now that if I fall pregnant, I fall pregnant. When I came on my period I thought, 'What a shame.''
Furthermore, Gemma revealed that she is planning on preservation plans of her eggs so that everything she wants and everything that happens, happens with the right man.
"I'm 36, I haven't met the love of my life…I feel so unfilled at 36 not having a child. Do I wait for a man or do what I have done and put my eggs on freeze and hope he comes along? And if not, I can have one anyway."
Gemma Collins' Past Experience With Pregnancy:
While we think that Gemma has been only trying to get pregnant and have a baby, she was keeping away a strong emotion and feeling of loss.
Last year, in June 2016, Gemma revealed that she had gone through the horrible situation of facing a miscarriage, that too before heading towards the National Television Awards.
"I woke up with excruciating pains. My mum was like, 'You've got a bad stomach', and I'm thinking, 'Nah, something's not right here'. I rang an ambulance. I ended up giving birth on my landing to this four and a half month old baby."
Sobbing Gemma revisited the painful memories and shared that the moment was heart-wrenching and very much excruciating for both her and her mother. But she did not let the pain overwhelm her, as she had to perform at the Award event.
"My mum started crying, but I knew I had to go and perform at the National Television Awards. I had loads of padding on because I was bleeding heavily, but to the outside world they wouldn't know."
Gemma stated that it was a result of her wrongdoing - abortion when she unknowingly became pregnant from her five-year relationship with a banker.
"I do feel guilty. What if I can never have a baby now? The miscarriage felt like God's way of punishing me."
But it seems like Gemma is not giving up on her hopes. The popular Constance Marie Got Her Daughter after struggling with infertility and suffering from two failed IVF.
So it's likely that Gemma also has chances to become a mother too.
Is Gemma Collins Dating Right now?
While Gemma is doing everything she can to get pregnant, she is also very much in love with non-other than her ex-boyfriend Rami Hawash. The couple called off their three years old, on and off relationship in 2014, but now, she looks smitten with him.
As per reports on March 10, 2017, insiders to The Sun claim that Gemma has reunited with Rami again and she is very pleased with him.
"Gemma and Rami are essentially back together. They haven't put a label on their relationship yet, but Gemma is in love with him and she's told her closest friends how happy she is. She's always kept in touch with Rami and he has always been there for her and supported her."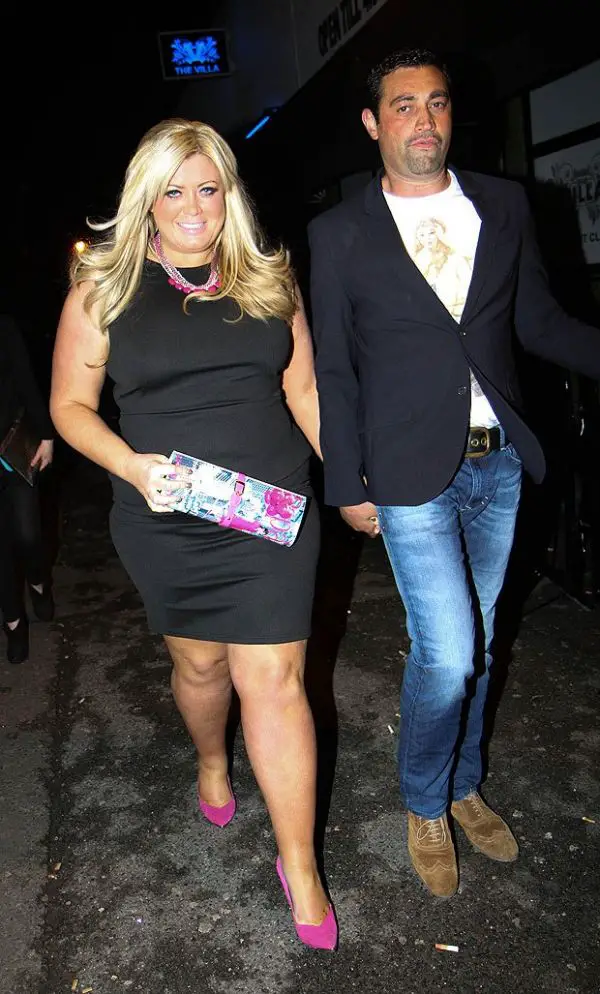 Caption: Gemma Collins With Boyfriend Rami at Club 195 in Epping in 2013.
Photo Credit: The Sun
Gemma now seems to be happy, as she is also wearing the big piece of rock previously given by Rami, which she denied. May be the couple can be a thing and who knows, her dream of having a baby might just come true with Rami!
Stay with us for the budding updates on Gemma Collins!