Entertainment
Georgia Fowler's Sister Already With Family, She's Still On Harry Styles Rumors & Jet Planes
For the one who dreamt of Victoria's Secret walk, New Zealand model Georgia Fowler road to success came hard in her life. 
She walked for the Victoria's Secret only after auditioning for the five times for the coveted role during the annual Victoria's Secret parade in Paris. Starting her modeling career at the young age of 12, she resides on the peak of her career, but it's not only her career that's making high-profile records. 
She has been indulged in dating the Hollywood's famous celeb, be it rumors or dating in real!
Dating with Harry Styles Shocks Ex-boyfriend; "Too Busy For Boys"
New Zealand model, Georgia Fowler has dated many famous personalities from singer to the actor.
She got into the limelight with her dating life with the One Direction singer, Harry Styles in 2015 after breaking up with the boyfriend of 18-months Ben. The rumors of new romance circulated since the pair stayed at plush Babington House in Somerset, England, which costs £400 per night room including its hot tub and terrace.
More About Harry Styles:- Camille Rowe Boyfriend Hints A Married Future, Victoria Model Already Family To 1D Star
They enjoyed their quality time enjoying the scenery and chilling at the spa. The 21-years-old One Direction star and the 23-year-old Georgia also played a cozy game of Scrabble.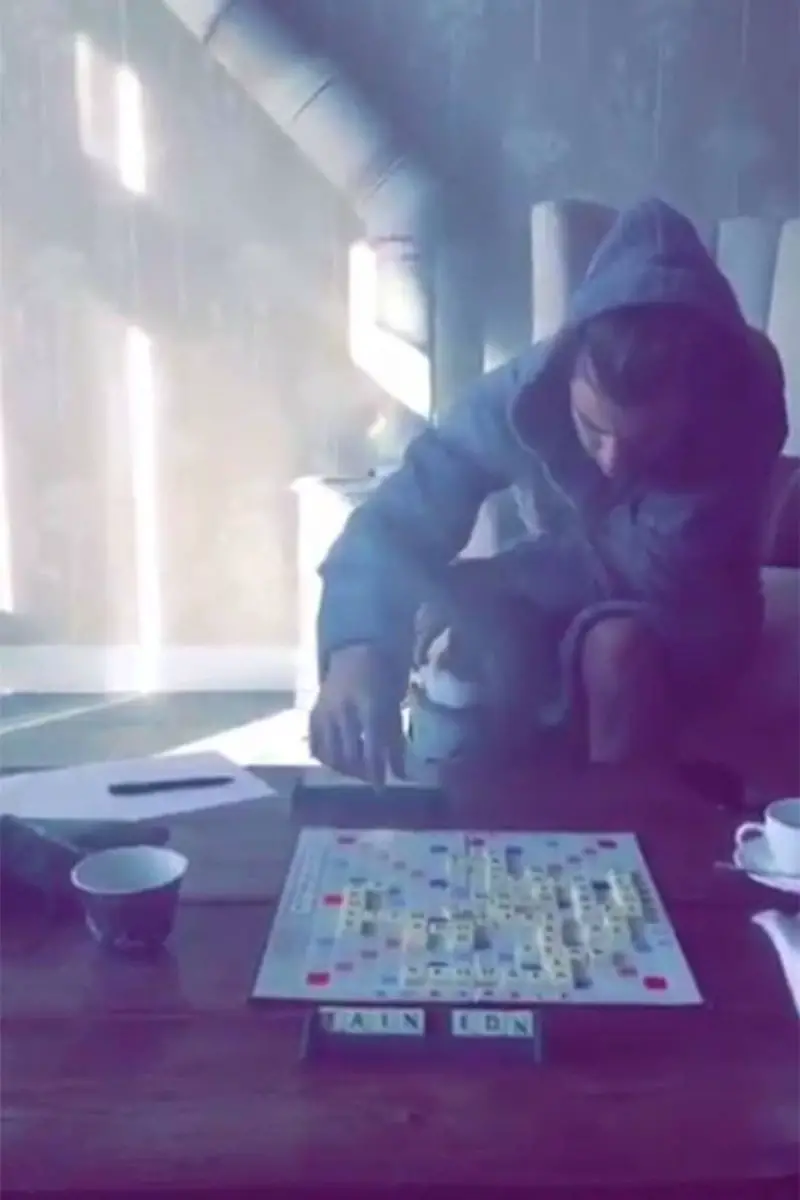 Harry Styles playing Scrabble with Georgia Fowler on 19 October 2015 (Photo: glamourmagazine.co.uk)
The picture of Harry's playing the scrabble went viral after Georgia shared it. But source reported that Harry was unknown when she took the picture. A source also reported:
"Harry wanted to spend some quality time with Georgia away from prying eyes. They kept themselves to themselves and mostly spent their time in their room and garden, ordering food to the room instead of eating in the restaurant."
 Further, they added:
"They had a lovely, relaxing stay before Harry goes back for the last stint of 1D live shows and she heads to the States for modelling commitments."
Their relationship was just blooming but they had to return to their own work. The singer was back on stage performing with the band at Dublin and Georgia flew back to the United States for her modeling commitments.
Meanwhile, Georgia's ex-boyfriend Ben, who dated for 18-months, was shocked to know about her ex-girlfriend moved on so fast from the past relationship. 
More About Harry Styles:- Model Camille Rowe Dating Again Just After Split With Harry Styles, Quickly Moves On
A source close to the model, who is also close to Harry's last girlfriend model Nadine Leopold whom he split from in March 2015, revealed that Georgia was the one who targeted the 1D singer.
"She directly contacted Harry's management asking to meet him and didn't tell anyone she was flying over to London. All it took was an email.  It's sickening – she only broke things off with her boyfriend a few weeks ago."
Following their intimacy, Fans also speculated that the former One Direction star's song, "Kiwi," was about the model, especially since "Kiwi" is a common nickname for the people of New Zealand. However, Georgia and Harry had a short-lived romance which ended in 2016.
Though their chemistry ended, Georgia was seen in the English singer's sold-out California concert in July 2018. Also, she had denied to dating Harry Styles. Since she attended the concert, she did not share the pictures of the gig to her millions of followers on Instagram.
Next, she was reportedly dating the Hollywood's famous actor, Leonardo Di Caprio in 2016. They were also spotted partying together and getting cozy on the pub.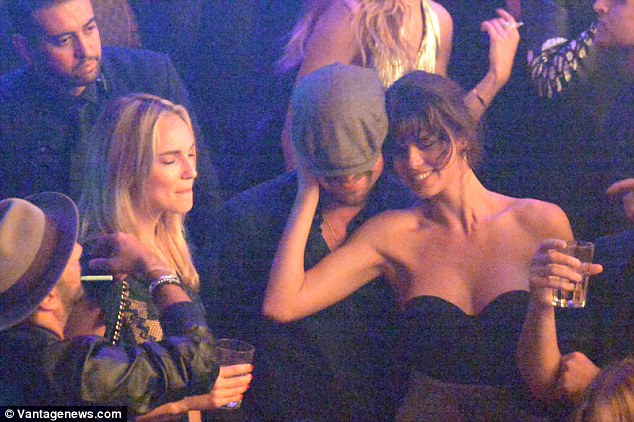 Victoria's Secret model Georgia Fowler with Leonardo DiCaprio partying in Cannes at Gotha Club on May 2016 (Photo: dailymail.co.uk)
However, the duo themselves never addressed the dating rumors, which left a question mark in everybody's mind. Also, the news.com.au remarked the model as "single" and when asked about dating, Georgia stated, 
"I'm far too busy for boys."  
However, in 2017, that changed when she got romantically linked with the former JoBro, Nick Jonas. They were also spotted at his brother Joe's engagement party in New York in 2017. But the item did not reveal anything regarding their relationship and hence the rumor has been wiped out with the news of Nick dating Bollywood beauty Priyanka Chopra.
Golfer Father & Model Sister; Claims To Be Half-Australian
Born on 18 June 1992 in New Zealand to the Australian professional golfer father, and mother Kim Fowler, Peter Fowler was discovered by the modeling agency at the young age of 12 with her older sister Kate Fowler. 
She frequently visits her family in Australia to meet her father, mother, sister and her two little babies. She seemed to be very close with her sister's two daughters. She has been sharing many pictures on her Instagram account alongside her niece, Saachi Clark Hemmes.
See Also:-  Tess Ward Has A Boyfriend; Dating Rumor With Harry Styles Turned True
Her father is the professional golf player of Australia since 1977 and has also won 1989's world cup.
While she is known for her New Zealand native, Australians claim her to be the Australian native, which she does not hesitate. She said:
"I'm half Australian, dad's from Sydney, my sister lives here and I come back to Australia most of the year to see family because my mum's always here too, seeing my sister and her two little babies," 
Since her family is Australian, she also prefers to take their side. She further explained:
"I grew up for ten years in New Zealand but dad played golf for Australia, you know I pick the winning team basically."
She gushed about her supportive family in an interview with viva.co.nz on 2017. Her family has been the main support system for her career. Also, she mentioned that she would not have reached this height of success if her family was not there. Her mother traveled for years alongside with her and her father always taught her to work hard.
"My family is my biggest support system and I wouldn't have had the success without them," she says. "Mum travelled with me for years and is always there if ever I need to FaceTime when the going gets tough or when I'm lonely away from home. Dad has always taught me to work hard and never give up.
Also, she mentioned that her parents came to watch her walk in Victoria's Secret show in 2016 in Paris.
The model, who permanently resides in New York City, got her dream come true for making into Victoria's Secret angel, she has appeared on the cover of Harper's Bazaar and walked during all the major fashion weeks. In addition to her modeling career, she has also appeared in the music video Kygo and Selena Gomez's It Ain't Me.
Well, with her astonishing career in the modeling industry, she also hosted the show Project Runway New Zealand which was scheduled to start from September 2018 on TVNZ2.  With her hand in a different career, she might earn good amount which would obviously benefit from her net worth. The average salary of the model is $276,813 per year, so she might earn the salary in between this. But she has not disclosed the exact amount of her net worth.