Entertainment
Georgie Gardner, Age 47 Flaunts Family; Reveals Cutest Shy Husband Tales
TV personality, Georgie Gardner is known as one of the top-ranked female journalists in Australia...Georgie is recognized as a family woman with husband and children, who is leading a comfortable life with her family...She witnessed the breakdown of her family, suffered a miscarriage and is estranged from her brother...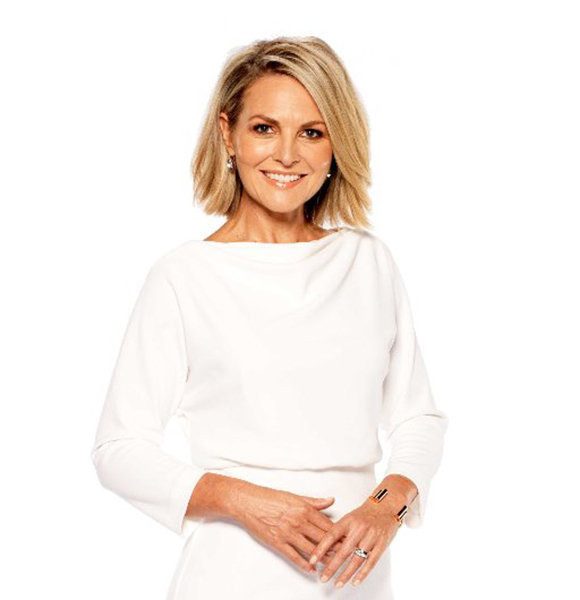 TV personality, Georgie Gardner is known as one of the top-ranked female journalists in Australia. Famous for hosting shows like Nine News, Today Australia and Sunrise; Georgie has always amazed viewers with her silky presentation skills. 
Not only is she a big winner in professional front but also in personal front. Despite having suffered various tragedies in her life, she has always emerged unscathed. A complete family woman with husband and children, she has always been the victor whatever be the obstacle.
Shy Husband Is The One, Children Details
Georgie, age 47, is a married woman whose life with the husband is a joy ride. 
You May Also Like:- Marie Harf Bio: Fox News Reporter Wedding To Height & Essential Details
The Today Australia host first met her husband, Tim Baker, an investment banker at a Sydney pub in 2002 while she was celebrating a friend's 30th birthday. Tim's shy behavior instantly attracted Georgie, and she even fell for his kind nature. Talking to Honey Nine, Georgie talked about her first meeting with Tim,
"It was just, it was effortless. We spoke the same language and from a very early stage (I think it came from him having a dog) I could see he was a carer. He was just so kind and that was really important to me."
After the pair dated for a few weeks, Georgie who was looking to settle down at the time knew that Tim was the right man for her.
"My gut feeling was that we were part of the same tribe. I felt immediately comfortable in his company. There was an instant physical attraction… something there that just cut through immediately."
The couple had been dating for nearly four months when Tim proposed Georgie for marriage, a proposal which she accepted without any delay.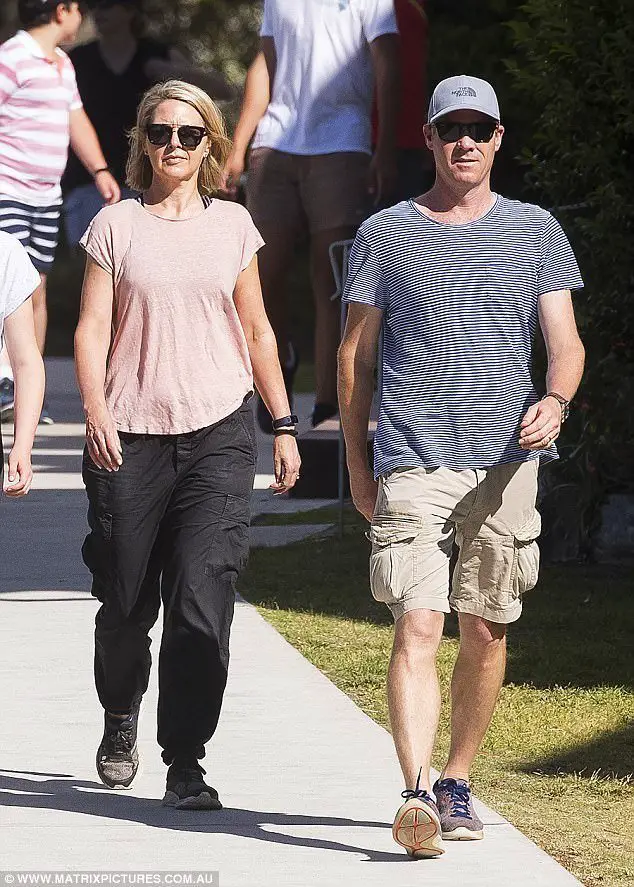 Georgie along with husband Tim Baker in November 2017 (Photo: MatrixPictures.AU)
Soon after the proposal, Georgie and Tim got married and have remained together for nearly 16 years. The couple had ups and downs in their relationship but always remained intact in their marriage. 
See Also:- Gregg Wallace & Wife Struggling! Restaurant Owner's Fourth Marriage Faces Trouble
When the partners had their firstborn, they felt had some rough times maintaining a healthy work-personal life balance. After the birth of their first daughter Bronte, Georgie and her husband went through tough times nurturing the baby while also looking after their respective careers. 
"We were so exhausted and so absorbed in this baby, both with our learner plates on, no grandparents around, really fending for ourselves. I was juggling going back to work, and that was a really tough period, when I think back to it."
The duo passed the difficult times without any second thoughts about their married life and are still in love like they were before getting married. Further, Georgie and her husband are parents to two beautiful children; Bronte, age 12, and Angus, age 11.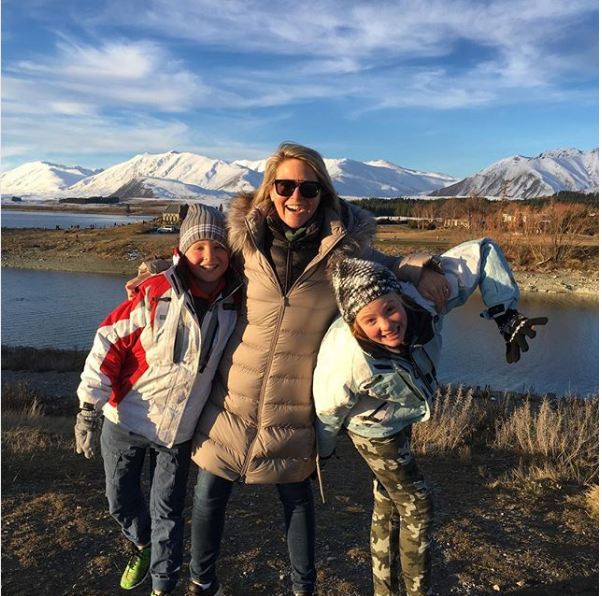 Georgie with children enjoying a vacation in New Zealand on 10 July 2017 (Photo: Georgie Gardner's Instagram)
Further, the family of four is often spotted spending quality times with each other. Back in November 2017, Georgie along with her husband and children were pictured taking a walk around a local park in Sydney.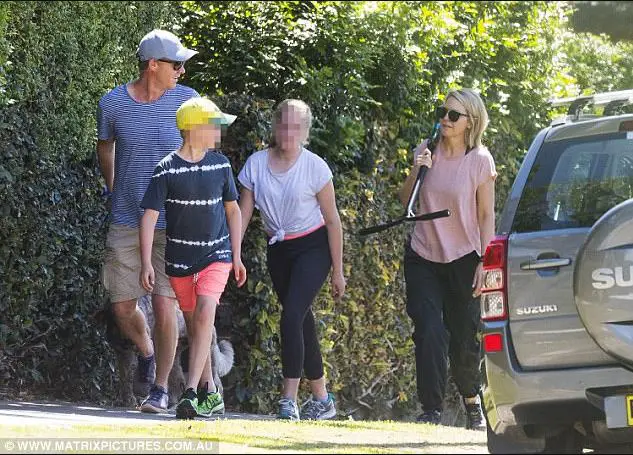 Georgie along with husband and children in November 2017 (Photo: MatrixPictures.Au)
Apart from a successful marriage, Georgie is also doing well professionally and financially. Georgie, who has been reinstated as a co-host of the morning show Today, is reportedly earning a salary of $750,000 per year; $250,000 more than her previous salary which she earned from the Channel Nine before her early departure in 2014. 
On the other hand, Georgie has not revealed her net worth, but her net worth is estimated to be a few million which she and her husband earned from their respective careers in TV and banking.
More From LiveRamp Up:- Brandel Chamblee Talks Life & Tragedy Before Wedding To Wife Bailey Mosier
Georgie might be living a smooth life and is on the top of career heights now, but her life has not always been easy as she witnessed the breakdown of her family, suffered a miscarriage and is estranged from her brother. 
Tragic Childhood After Family Separation; Miscarriage And More
Georgie was born as one of the four children of her parents and had a comfortable upbringing until she reached the age of five. While the presenter was five years old, her parents divorced thus breaking up the once content family. 
There was a tumultuous divorce when we were very young and it led to difficulties in the house we were growing up in with our mother and stepfather, and it was not pleasant
Georgie initially blamed herself for the separation of her parents and to further increase the tragedy, her mother soon remarried. Georgie started living with her mother and stepfather but could not adjust after her family broke down.
Georgie, who grew up among her three siblings, also has an estranged relationship with one of her brothers but is close to her sister Katie and brother John. Georgie revealed that her brother hasn't talked to her for three years as she shared explicit details of her family during an interview. 
Additionally, Georgie also suffered two miscarriages after the birth of her son Angus and was also diagnosed with skin cancer due to which she had to remove patches of skin from her face. 
But whatever be the challenge, she has fronted up to it with all her strength and come up trumps on every occasion!