Entertainment
Is Gervonta Davis a human or a Machine ? About his Baby Mother, Girlfriend and more
He did it again! The world's best active super featherweight boxer has got serious power in his punch. He has been successful in landing no losses during his career . Gervonta Davis is a professional...his mentor and promoter is none other than the famous...Floyd Money Mayweather...has won all the matches he has fought...25 in total...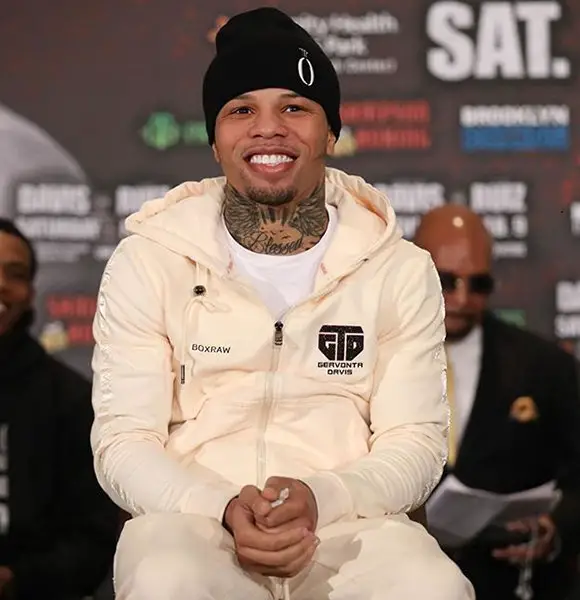 The 26-year-old boxer has proved again and again that he is simply the MVP every time. And his recent match was no exception. Going against Mario Barrios and defeating him, the boxing star added his second consecutive PPV card. 
The boxing star after winning his match said to the press " I made it tough … I definitely could have made it easier but it is what it is .. I went up two weight classes and got the job done ."
Record With No Losses 
Gervonta "Tank" Davis as called by his fans and supporters has had no losses in his whole career. He has been undefeated with 24 KOs in his pocket. If not anything we surely think Davi's hand is made from steel. 
He made his debut at the age of 18 in 2013 and won by a KO. Having a record of 25 wins and 0 losses Davis has an undefeated career. He is also a two-time winner of the National Junior Olympics and two Ringside World Championships. 
Having held multiple championships in three weight classes the 26-year-old currently holds the WBA (Regular) lightweight title,  the WBA (Super) super featherweight title, and WBA (Super) lightweight title. 
Well, these are just some of the titles achieved by the boxing star. Following his current win, Davis took to Instagram to thank all of his fans and friends for supporting him throughout his journey.
Heavy Weight Champion:- Deontay Wilder Girlfriend, Wife, Children, Family
As for the details on Gervonta's measurements, the boxer stands with a height of 5 feet 6 inches (1.67 m). In 2018, the 26-year-old super featherweight world champ got inked with a tattoo of zombie Michael Jackson from the music video of Thriller.
Losses In Personal Life
Davis might have had only ups in his career but his childhood was filled with serious lows. 
As per sources, The protege of Floyd Mayweather was raised in a household where his mother did drugs and his father was incarcerated.
The boxing star had to move from foster family to a group home and said  " It was like we were locked up, too — the only times we could see our family was for about 30 minutes in this little room."
The 26-year-old shared how the disturbance of his mental state led him to get involved in fights with kids. He would also get into fights for his 15-year-old brother .
Seeing him have such breakdowns in such an early stage of his life his uncle, James Walker got him boxing equipment and took him to the gym. And as we know,  the rest is history.
Not So Tough At Heart
Talking about the personal life of the boxer, he has a beautiful daughter Gervanni Davis. However, the boxer has had different controversies with his 'baby mamma'. 
Despite these differences, the tough boxer surely melts every time he sees his daughter and these father-daughter duo does seem to love each other equally.
More On His Mentor:- Floyd Mayweather Could Be Divorced with Wife! More Than Once If He Was Married! 
The star is currently known to be dating Ari Fletcher, and if the rumors are true these two might be expecting a baby soon. 
We give the boxer all the good wishes for new beginnings and here is to wishing for a career of only wins.