Entertainment
Glenn Robbins' Furtive Wife Revealed! Unheard Married Life Of Aussie Comedian
Australian comedian, Glen Robbins is even though considered a hilarious figure, he can also amaze others with his heroic acts. Apart from professional success, Glen also enjoys a happy married life...Low-Key Married Life, A Hero Who Saves Children...Explicit details of their wedding...Age, Net worth and more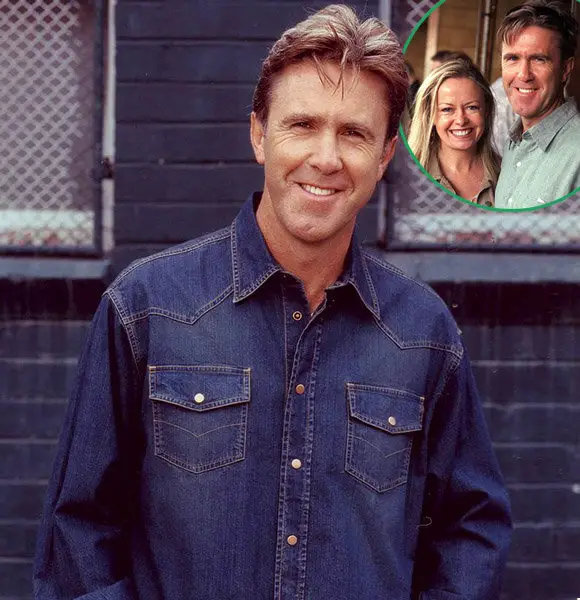 Australian comedian, Glen Robbins is a multifaceted personality, able to make people laugh with his hilarity, and amaze them with his heroic acts. Coupled with his professional success, is an equally successful personal life, as he is happily married. 
The comedian, who is often secretive about sharing the details of his marriage and other great deeds, is a modest man who doesn't believe in boasting his achievements. 
Low-Key Married Life, A Hero Who Saves Children
Glenn is married to a woman named Selina Robbins, who doubles up on her role as a wife with nursing. Although the pair has been together for a long time, they have not disclosed the date and other explicit details of their wedding. 
See Also:- Comedian Whitney Cummings Dating & Evolving With Massive Net Worth Instead Of Boyfriend?
The couple was first seen together on 31 March 2003 when they together attended the opening night of Russel Gilbert's comic play, Defending the Caveman at The Forum.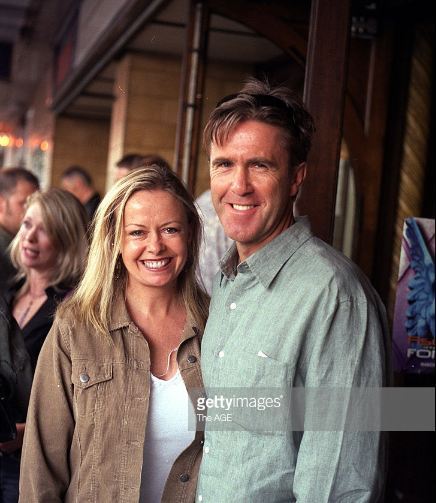 Glenn and Selina attend the premiere of Defending the Caveman on 31 March 2003 (Photo: GettyImages/The Age)
The couple, who currently reside in Melbourne, was spotted again a few years later in 2009 when the two joined the cricket legend Shane Warne in his 40th birthday celebrations on 11 September 2009, held at the Cristal cocktail and Champagne bar.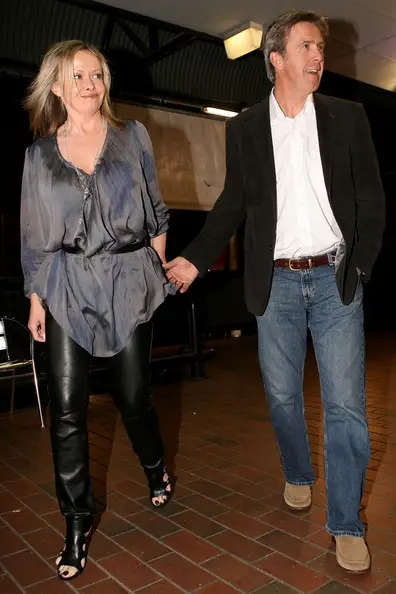 Glenn Robbins and wife arrive at Shane Warne's 40th birthday party on 11 September 2009 (Photo: Zimbio.com)
Glenn and his wife have no known children of their own, but an incident surrounding kids can surely make him look like a real-life hero.
Back in early 2011, the six feet tall comedian saved two children from drowning at the Brighton beach but took no credit despite the heroic act. His manager, Lauren Bergman revealed that two children below the age of ten had floated away in an inflatable boat and reached out of the grasps of their mother. That's when Glenn came to the rescue. 
Read Also:- Gotham's Benedict Samuel Has Girlfriend? Unexpected Dating Status, Gay Talks Add-On
Glenn, aged 60, heard the cries for help from the mother and swiftly responded by saving the lives of two innocent children. However, he didn't take credit for the courageous act. Although initial rumors suggested that he had swum hundreds of meters to save the kids, Lauren revealed that the rescue was not so heroic as everyone had previously thought. 
"He doesn't really want to make a big deal about it. The water was waist-deep and it was floating away from her and the kids were scared of jellyfish, and he just went in and helped bring them in."
Glenn and his wife have not revealed any intention of having children of their own. It may take some time before the couple starts thinking of starting a family and take on the serious responsibility. Further, the third child of his parents: Arthur and Gwen, Will has not mentioned much about his family.
Career And Net Worth
Glenn started his career as an actor in 1984 appearing in two episodes of Prisoner. He later transformed into a comedian and performed in various shows including The Comedy Company, Fast Forward, Full Frontal, Something Stupid and more.
More From LiveRampUp:- Kenya Barris, 'Black-ish' Creator Signs $100 Million Netflix Deal
Further, he has even been pursuing his profession as an actor and appeared in shows like All Aussie Adventures, Thank God You're Here, The Panel, Upper Middle Bogan and so on. Moreover, he was also nominated for several Logie Awards for his performance in the series Kath and Kim.
For his contribution in the comedy and acting field, Glenn has been rewarded handsomely and currently enjoys a considerable net worth of $6 million. However, his name has become a brand which is worth much more than his amount of net worth.