Gary Hall illness made headlines after...returned to 6abc following a health scare in...wife and kids the most...turned 40 years of age in...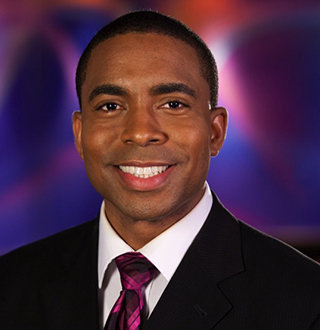 6abc Action News' very own Gray Hall is personable. Words fall short of describing his lovable and intellectual personality. No wonder, within a couple of years of joining the network, he quickly turned into a fan favorite.
Tragedy befell before 6abc's viewership the Autumn of 2017 as Gray uncharacteristically stammered on-air. Recognizing the severity of the condition, co-workers rushed him to the nearby hospital.
Illness Talk - Health Now
Doctors at the hospital performed emergency surgery on his brain and removed a collide cyst, which had initially caused his body to shut down. Amid the health emergency, fans and fellow 6abc workers began to speculate the worst about the illness. The anxiety was justifiable.
Despite the surgery going so well, Gary - by his admission - could've died due to a bacterial infection. To better keep track of his health, he spent further two weeks at the hospital.
Upon his brief return to the TV in November 2017, the broadcast journalist thanked his family, the network and viewers for their prayers.
Celeb With Illness:- Jenelle Evans Is Hospitalized, What Happened & What's Her Health Status?
Recovering fully from the almost-fatal illness, Gary then returned to his job at 6abc in January 2018. As of now (July 2019), he seems every bit healthy and enjoying life in front of the camera.
Salary At ABC
In December 2015, Gary joined the 6abc family from WWB-TV in Richmond, Virginia. Working as a reporter during his time at WWB-TV, he also served as an adjunct professor at the Virginia Commonwealth University.
Before WWB-TV, the two-time Emmy Award-winning journo worked for WTVJ in Miami, Florida & WCBD-TV in Charleston, South Carolina. Commencing his broadcasting career with KTVT in Dallas, Texas, he recieved his first on-air gig with WABG in Greenville, Mississippi.
From The Same Network:- Cecily Tynan Salary, Age, Married, Husband, Children
As demanded by his work credentials, Gary should make atleast a six-figure sum in salary at 6abc.
Married Life - Wife & Children
Beyond the impressive broadcasting resume, Gary is a happily married man.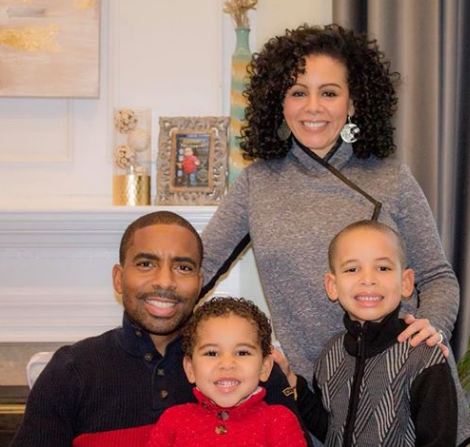 Gary Hall with wife and kids pose for a family picture circa Nov 2019 (Photo:- Gary Hall's Facebook)
Moreover, the former WABG personality and his wife embody relationship goals like no other duo. Parents of two children, the pair welcomed their second born Camden Hall on 2nd March 2015.
At the time of his birth, Camden weighed seven pounds and fourteen ounces.
Together, the Hall family is a formidable unit. When Gary was battling health scare, the remaining trio banded together and supported the broadcast journo throughout the recovery.
Age, Family & Education
Born in 1978, Gary hails from Fort Worth, Texas. On 30th October 2018, he turned 40 years of age.
Of all his family members, the 6abc personality seems to share the most close-knit bond with his mother. Whether it's flaunting on her birthday or leaving little nuggets of her quirks on Twitter, he never fails to mention her.
Fellow Broadcast Journalist:- Dan Dakich Show, Wife, Son, Net Worth, Family
A bright student from an early age, Gary joined Dillard University in New Orleans, Louisiana after finishing high school education. As a college kid, he traveled the world while still spearheading several foundations.