American actor Gregory Alan Williams has donned many caps in his lifetime. From being a real-life marine cop to a musician, he has done it all.
Well, he was a US Marine Corps combat engineer for two years. After the stint, he started working as a jazz musician and eventually fell into acting via theater.
Today, Gregory has Baywatch, Necessary Roughness, The West Wing, and The Sopranos in his acting credits. 
Married Status, Wife Info 
Gregory likes to keep his personal life hidden from the public. His level of secrecy is commendable as there is minimal information available on his wife and children. 
Although Gregory is active on social media, he strictly keeps the content limited to his work. The little information available on the actor's wife is her name, Renee Williams. Plus, it is speculated that the couple boasts five children, all sons. 
Actor With Same Name:- Gregory Smith is Engaged to Get Married! Meet His Wife-to-be
The whole Williams family previously lived together in suburban Atlanta in 2006. However, their current address is unclear. Add to that, the exact marital status of Gregory and his wife in 2019 remains a secret. 
Gregory's Net Worth 
The actor has built a reputed name in the acting business. He started his acting journey in 1986 from a minor role in Jack and Mike. Since then, he boasts over 150 acting credits. The veteran actors' notable work includes portraying Garner Ellerbee in Baywatch and enacting Pat Purnell in Necessary Roughness.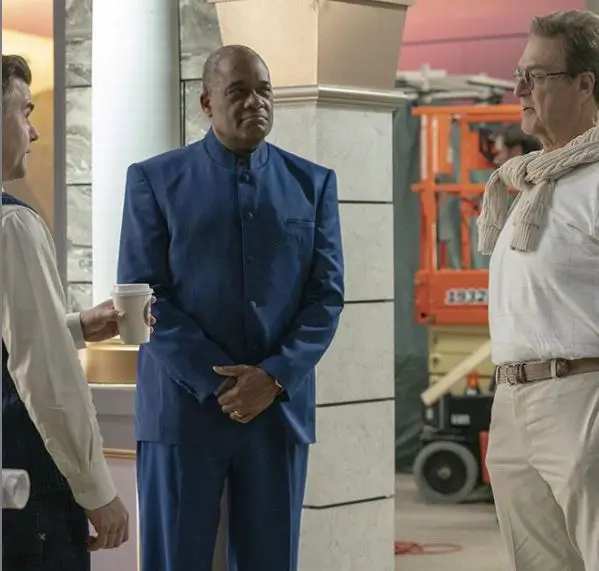 Gregory Alan Williams in a still from TV series, The Righteous Gemstones in August 2019 (Photo: Gregory Alan Williams' Instagram)
Further, his filmography boasts projects, namely Falling in Love Again, Greenleaf, Swamp Thing, and The Righteous Gemstones. 
Gregory is also a recipient of two regional Emmys for Fast Break To Glory and Iowans Remember Vietnam. 
Along with a sucessful acting career, Gregory has a notable career as an author of a memoir titled A Gathering of Heroes: Reflections on Rage and Responsibility. Also, he penned a one-person play titled The Life and Times of Deacon A.L. Wiley. 
Further, the actor is also one of the founding members of Penumbra - an African American theater company. 
With a glowing career spanning decades, the actor boasts a net worth of $8 million. 
Bio: Family, Age 
Gregory was born on 12 June 1956 in Iowa and was raised by his single mother, Georgia Travis. The 63-year-old grew up believing that his father passed away. However, as an adult, the actor found out that his old man was indeed alive and had a family, including Gregory's half-siblings. 
Despite the circumstances, he developed a relationship with his father's new family. Also, he forgave his mother for hiding the reality. The actor credits his late mother for instilling a love for art and creativity in him.
According to Gregory, he used to play piano and rehearse formal speeches with his mama. Plus, she used to encourage him to read and write literature.