Entertainment
Star Rapper Kevin Abstract's Dating Life with Boyfriend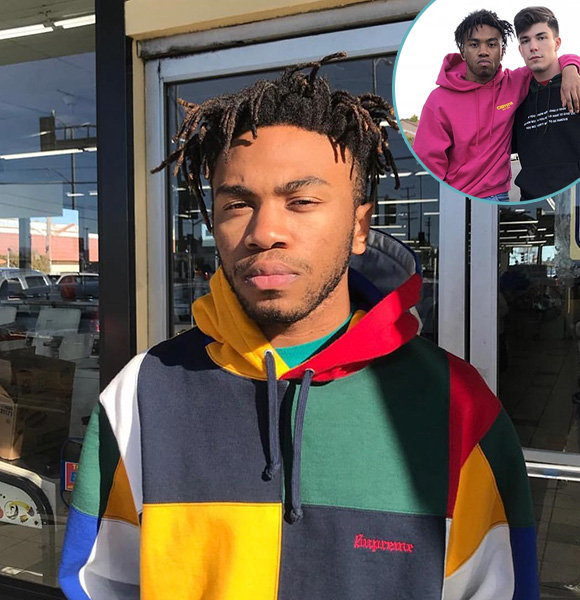 Rising through critics, Kevin Abstract has celebrated his sexuality as a gay man.
So does this story contain romances and a possible boyfriend? We shall know.
Starting with,
Who is Kevin Abstract Dating?
Dating his handsome boyfriend Nick Holiday, Abstract has not shied away from flaunting his relationship.
From hyping up his boyfriend on Twitter to adorable red carpet appearances, the couple is very much in love.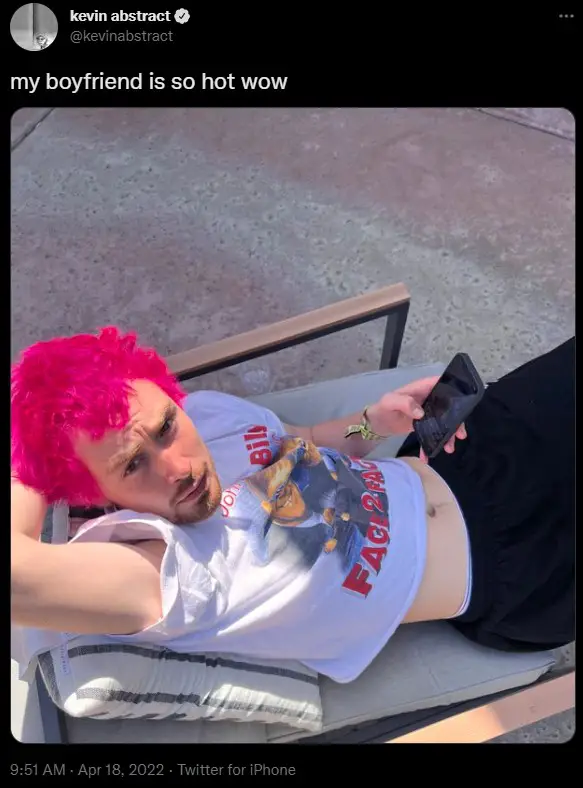 Kevin Abstract's Boyfriend Nick Holiday (source: Twitter)
On April 18th, 2022, Kevin uploaded a picture of his partner Nick totally in love, captioning,
"my boyfriend is so hot wow."
But was Nick his one and only love?
Kevin Abstract's Former Boyfriend
After crossing paths with his ex-partner Jaden Walker in 2017, the rapper made an official statement regarding his sexuality through Twitter posting,
"I am gay" on 26 October 2018.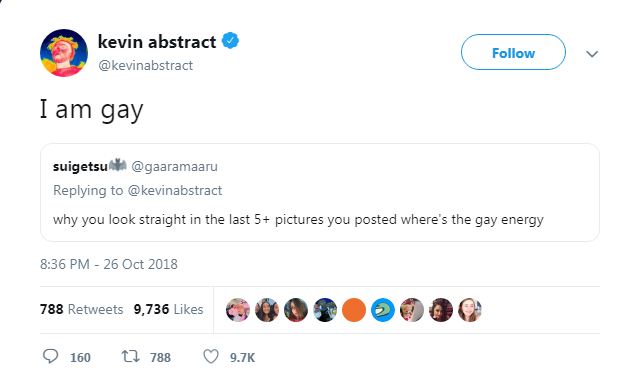 Kevin coming out as gay (source: Twitter)
Talking about their former relationship Abstract was very smart and left a lot of hints about his then partner for his fan following.
Don't Miss Out: Little Richard Now In 2018; Gay Man Who Denounces Queer Relationships
After that, Kevin was very active on social media sharing adorable and loving posts with his then-partner.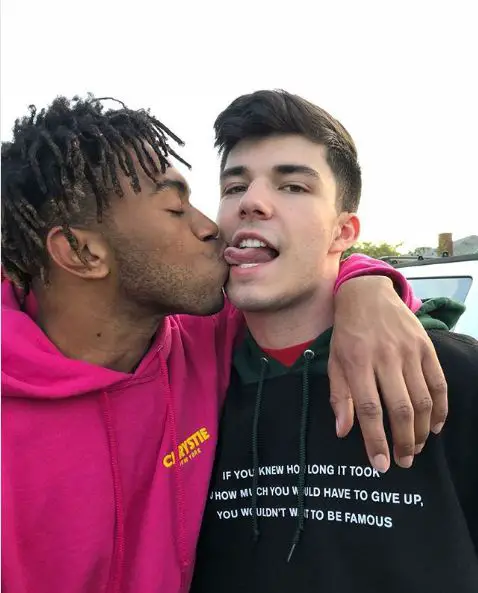 Kevin with his then partner Jaden (source: Instagram)
Making normal days special and special days twice happy, Abstract and his then partner was spotted flaunting their love on socials.
Talking about love, family love, and acceptance is valued the most. 
So what did coming out feel like for a star this big?
Coming Out
Before opening up so publicly, the rapper, however, had his own coming-out story to share. 
With a mother who wasn't open to homosexual relationships, the 'MTV 1987' debut maker didn't have an easy time coming out of the closet.
Getting a clue about her son dating Jaden, Kevin's mom dropped a comment, questioning whether he was dating Jaden Smith. 
More Queer Stories: Young M.A Dating Girlfriend At Age 26? Lesbian Rapper Real Name & Facts
Which later on, the star Tweeted about it in a joking manner.
Talking about coming out,
Kevin has always expressed himself through his music. Creating and performing songs that validates his feelings any many other who feel the same way has surely gotten him a win.
Reaching out to more people through his unforgettable album 'Saturation,' he has inspired many as well.
Speaking about one,  his debut single Junky still creates an undeniable connection to the community through the lyrics,
"My boyfriend saved me- My mother's homophobic-I'm stuck in the closet -I'm so claustrophobic."
With lyrics that deciphers his own personal hindrance of acceptance, Kevin, without any doubt, has earned love and praises for expressing his emotions.
More About Kevin
Starting his musical journey a very young age of fourteen, the rapper has introduced some of the billboard's hit albums and singles which are loved by many.
Paving his path through rap, the artist has earned himself a significant net worth through an average salary of hundreds of thousands.
At the age of 26, the star rapper currently has been devouring all his time arranging tours and concerts while spending a good time with his partner.
Stay with us for more updates regarding the star's personal and professional life.