Entertainment
Proud Gay Kevin Abstract Dating Bliss - Boyfriend With Sharpest Jawline
Fight for total acceptance as a queer in the society is never easy!
One can never truly finish the irksome race without being victimized with constant taunts and harassments. But people like Kevin Abstract have proved their stay through their voice and melody.
Coming out as gay through his lyrical rap, Kevin has paved the way for his queer fans towards acceptance and love. Currently, in love with his boyfriend Jaden Walken, the 'Junky' singer has shown that love has no fixed gender nor any boundaries!
Coming Out As Gay Via Song Lyrics!
In a homophobic world that he lives in, Kevin Abstract has created some of the most pleasing songs that have validated his personal struggles and earned him a win.
Reaching out to more queers, who are constantly battling for their sexual rights and love, the rapper, through his unforgettable album 'Saturation,' has inspired them to fight their shameless battle.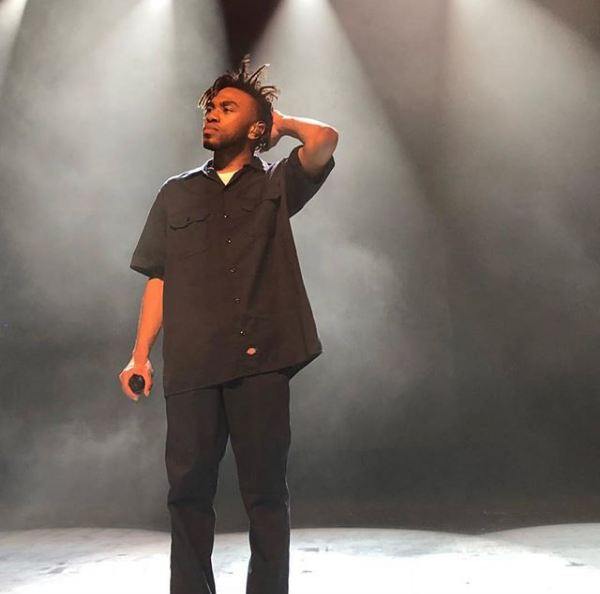 Kevin Abstract is one artist who is gay and is proud about it (Photo: Kevin Abstract's Instagram)
His debut single Junky still creates an undeniable connection to gays through the lyrics:
My boyfriend saved me- My mother's homophobic-I'm stuck in the closet -I'm so claustrophobic
With lyrics that deciphers his own personal hindrance of acceptance, Kevin, without any doubt has earned love and praises for his contribution.
Discover More Gay Stories: Robbie Rogers Cutest Wedding To Writer Husband, Major Gay Couple Goals!
Dating Boyfriend Jaden: Kevin Finds Love With No Boundaries!
Crossing path with his current boyfriend Jaden Walken in 2017, the rapper became clear about his personal choice when it comes to dating. Before making his sexuality official through the 26 October 2018', twitter post where he tweeted:
"I am gay"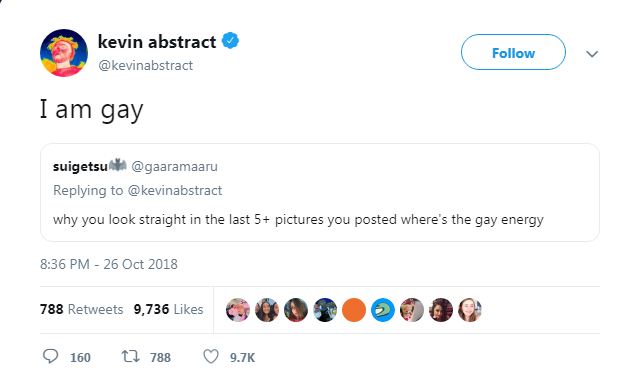 Kevin coming out as gay in Twitter on 26 October 2018 (Photo: Kevin Abstract's Twitter)
The hints of the hitmaker were long before left in the public eye from his Instagram posts.
Don't Miss Out: Little Richard Now In 2018; Gay Man Who Denounces Queer Relationships
With the constant pictures uploaded in their social media of the duo sharing love and kisses, the couples have no left any space to flaunt their love in the public platform.
Either on each other's birthday or some normal random day, the pair can be spotted flaunting their love on social media.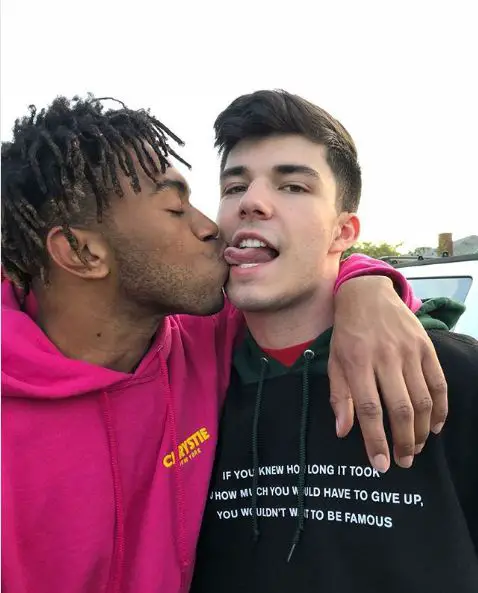 Kevin sharing kisses with boyfriend Jaden (Photo: Kevin Abstract's Instagram)
Before opening up so publicly, the rapper, however, had his own coming-out story to share. With a mother who wasn't opened to homosexual relationships like the rest of the world, the 'MTV 1987' debut maker didn't have an easy time coming out of the closet.
Getting a clue about her son dating Jaden, Kevin's mom dropped a comment, questioning whether he was dating Jaden Smith. This later became a material of laughter shared by the singer on Twitter.
More Queer Stories: Young M.A Dating Girlfriend At Age 26? Lesbian Rapper Real Name & Facts
Looking beyond his personal life, no doubt Kevin Abstract has been creating a platform for other gay artists to come up to such height using their talent. Starting his musical journey at a tender age of fourteen, the rapper no doubt has introduced some of the billboard's hit albums and singles that have been loved by many.
Paving his path through rap, the artist has earned himself a significant net worth through an average salary of $62,142., all at the age of 22.
The rapper, however, currently has been devouring all his time to arrange tours and concern whilst spending good time with his boyfriend Jaden.