Entertainment
Is Gunilla Hutton Married? Current Status of the Actress Who Almost Caused a Divorce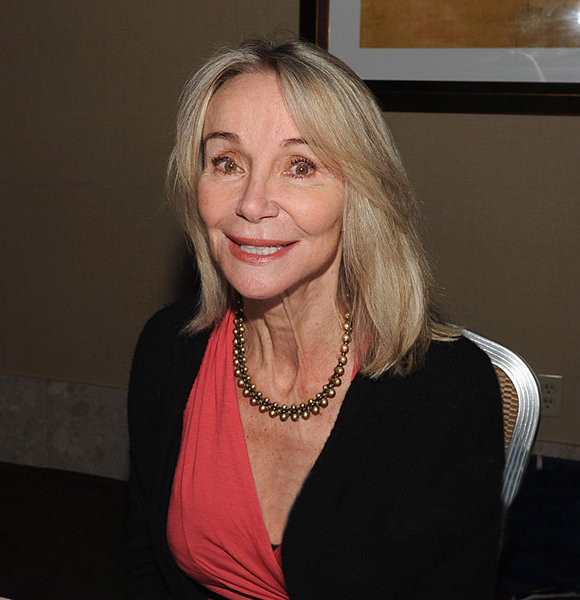 Few papers are all it takes to end a marriage. Gunilla Hutton, a pretty face with a charming voice, nearly became the reason for the end of the marriage of Nat "King" Cole and his wife, Maria.
Well, Gunilla, the beauty that smitten Nat "King" Cole, carried on with her life after the death of her lover Nat. Want to figure out if she fell in love again and got married? Read ahead!
Gunilla Hutton After Almost Being A Reason For Divorce:
Gunilla Hutton, best known as 'Nurse Goodbody' on "Hee Haw," is also the unforgettable love of Nat "King" Cole. Gunilla, when she was young, was able to mesmerize Nat "King" Cole, who is known for his trademark soft voice.
You May Also Like: Nicole Franzel & Victor Arroyo - Big Brother Stars Dating, Fans Go Haywire
However, Nat was a married man with children, who was fascinated by women, but to him Gunilla was different. 
Back then, when Gunilla was in her 20s, she got a place in the chorus of Nat King Cole's touring musical show 'Sights And Sounds.' Nat was smitten, the moment he laid eyes on her.
Nat shared his feeling with one of his friends as, 
"She is so different from anyone else I've ever met. She's witty and intelligent but she's also very straightforward and direct. She always says exactly what she means."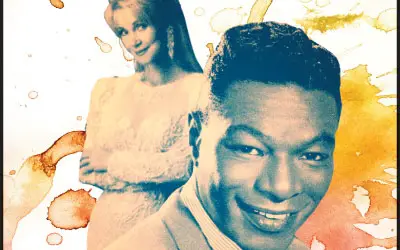 Gunilla Hutton and Nat "King" Cole (timesofoman.com)
Furthermore, he also admitted to his close associates that the albums of love songs he recorded in 1964 and which went to the top of the US charts, were all inspired by Gunilla. 
Despite Nat being a husband to Maria, who was a jazz singer, fell recklessly in love with Gunilla, who stands at the height of  5 ft 7 inch. At one point in his marriage with Maria, Nat wanted a divorce from his wife.
But the lovebirds couldn't walk down the aisle as Nat had severe health issues. Nat was hospitalized with terminal cancer in his spine which unfolded the melodrama. Maria blocked all the incoming calls especially of Gunilla as their neverending disputes changed to longing silences.
Don't Miss: Actress Lucy Walters Wiki: Age, Height, Net Worth, Boyfriend, Ethnicity
The man on his deathbed believed its best to be with his family. Family comes first after all! But the situation might have been heart-rending for Hutton.  
However, Gunilla, who turned seventy-three in 2017, did move on in her life and even got married after the death of her love Nat "King" Cole. She married Allan L. Freeman, who served in United States Air Force as a Pilot. Gunilla and Allan got married on January 10, 1970. She has a daughter,  Amber (James) Vanderbilt with her husband, Allan.
Besides, Gunilla, who possess a Swedish ethnicity, always shocked people for not having a Southern accent. This country music singer also sang solo on "Hee Haw." Her outstanding looks could hold an audience alone, but it was her singing that drew appulses and cheers.
Gunilla, who portrayed being a beautiful dumb blonde on television's "Hee-Haw" arrived America to seek fortune in show business and modeling. For six years Hutton portrayed 'Nurse Goodbody,' in "Hee Haw." 
Hutton, when asked why she does the part, responded,
"I'm Very liberated. I've got a good job and it takes acting skills to play someone that dumb."  
She is also known as 'Billie Jo Bradley' on 'Petticoat Junction.' She even appeared in 'Perry Mason,' 'The Love Boat,' and 'Murder Can Hurt You.' With her contribution to the entertainment industry, she must have accumulated an impressive net worth which is yet to be revealed in numbers.
As for now when looking back, she did quite an excellent job in her career even though her love life had its ups and downs.
Wedding Bells For Daughter
While Gunilla had ups and downs in her love life, her daughter Amber's love life was no different. Amber too had hardships with romance she shared with her current husband James P. Vanderbilt.
But despite the hardships, Amber went strong with the relationship just like her mother. Amber had exchanged the wedding vows with the love of her life James, who is a successful screenwriter.
Amber met James back when she worked at Starbucks during her 21st birthday when her friends suggested her to kiss many men among which James was also the one. They had an immediate connection and were together right after.
See Also: Amanda Zuckerman: Previously Engaged, Hottie Enjoying in Boca Raton Resort With New Boyfriend
They were going strong with the relationship but they were struck by tragedy as Amber had mysterious blood cancer back in 2000. Back then she thought she would lose James but they both stayed strong finally tying the nuptial knot on 7 May 2005 at Montecito Country Club in Santa Barbara.
Well, looking at her daughter's relationship prosper, Gunilla has been a proud mother.