Entertainment
What's Guy Pearce Married Status Now? Who Is His Wife?
Guy Pearce has worked from big-budget projects to some critically acclaimed movies alike. In 2013, he played the role of villain in Marvel franchise's Iron Man 3. Before his acting career took off, he starred as the main lead in renowned director Christopher Nolan's breakthrough movie Memento (2000).
Moreover, the Australian actor also played a diverse range of characters. He portrayed the role of a gay character (drag queen) in the 1994 movie The Adventures of Priscilla, Queen of the Desert.
What's Guy Pearce Married Status Now?
As of today, Guy is no longer married as he and his longtime partner Kate Mestitz (a psychologist) divorced in January 2015. The ex-couple first met in 1980 while both of them were studying at Geelong College in Victoria, Australia. After dating for almost a decade he tied the knot with her in 1997.
Are Australian Actress Maddison Brown & Liam Hemsworth Dating? :- Truth Revealed Plus Bio
However, the two never stepped up their relationship toward the point of starting a family despite being married for a long time. Although they broke the tragic news of their divorce, the actor maintained that he continues to remain in good terms with his Kate. Talking to Sydney Morning Herald in 2015, he mentioned,
"Kate and I will always love and support one another and be the best of friends. No one knows me like Kate does, and we'll forever be appreciative of our mutual respect."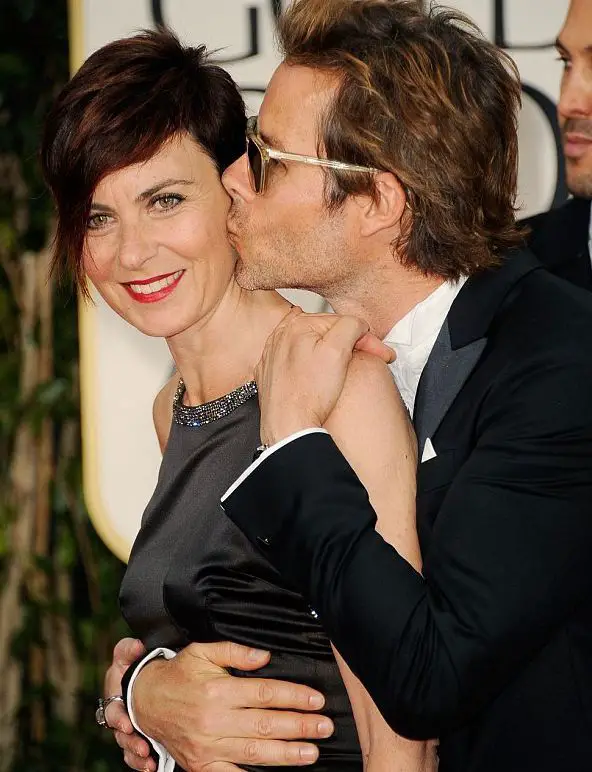 Guy Pearce and ex-wife Kate Mestitz as seen in January 2012 (Photo: dailymail.co.uk)
Also, the decision to split ways first came from his then-wife although there were rumors that his affair with the current partner triggered their separation.
As of today, he is in a relationship with Game of Thrones actress Carice van Houten. The two first met in 2015 while working together on the Western thriller Brimstone (2016).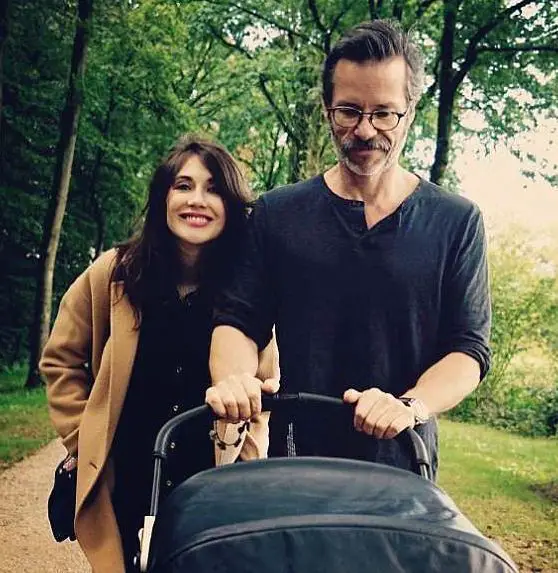 Guy Pearce and girlfriend Carice van Houten out on a walk with their baby Monte Pearce in 2018 (Photo: dailymail.co.uk)
Together they also share a son named Monte Pearce who arrived in the world on 29th August 2016. However, the pair have kept off from revealing any info or identity of their child.
Net Worth
The Memento actor relishes a net worth of $16 million. But despite such impressive wealth, he has held onto some possession from his struggling years. He still owns a condo in Los Angeles he bought and renovated in 1999, during his early days as an actor while shooting his movie Memento (2000).
MacKenzie Bezos, 48 & Husband :- How Much Is Wealthiest Couple Net Worth?
Talking about his old apartment during his interview with Qantas, he said,
"You know when you meditate and come to the centre and it's just you and your breath? That's how I feel when I walk into that apartment. I just love, love, love being in my little place and I know in my bones that I'll never sell it."
Also, he and wife Carice own a property in the Amsterdam, Netherlands which is among his favorite destination.
Facts About Guy Pearce
Guy's birthdate as per legal records is 5th October 1967 whereas his birth name is Guy Edward Pearce.
Standing 5 feet & 10 inches (1.79 m) tall, he even made it to the 17th position in E's Most Sexiest Men in Entertainment in 2002.
He was raised by his mother Margaret Anne in Ely, Cambridgeshire, England.
Sadly, his father lost his life in an aircraft test flight while Guy was just three years old.