Entertainment
Are Maddison Brown & Liam Hemsworth Dating? Truth Revealed
Maddison Brown is an Australian actress, who is best known for her portrayal of Kirby Anders on CW's hit show Dynasty.
Apart from acting, Maddison also has a fair share of experience in modeling. She is famously known as the campaign girl for Italian high fashion brand Miu Miu.
Most recently, the gorgeous actress and model, has created headlines with Australian hunk Liam Hemsworth, following their PDA session in October 2019. But the real question that intrigues everyone is whether the two are actually dating or not.
Read on for more information on the developments of their dating rumors!
Are Maddison Brown & Liam Hemsworth Dating? Truth Revealed
Dynasty star Maddison and Hunger Games fame Liam first sparked dating rumors when they were spotted making out after a date night in New York in October 2019.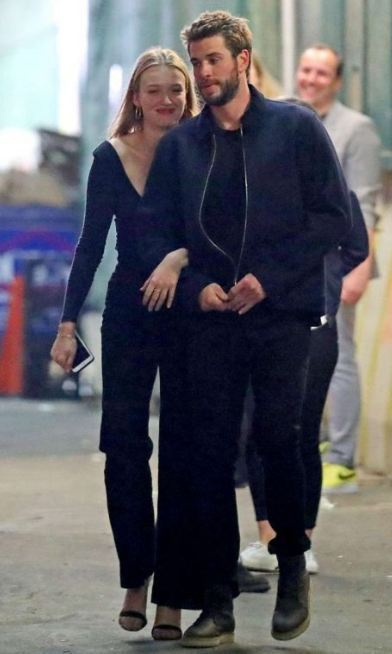 Maddison Brown with Liam Hemsworth during their night out on October 2019 ( Photo: gotceleb.com)
Liam, who announced his split from Miley Cyrus after being married for eight months in August, was spotted for the first time on a date with the Aussie beauty. However, both Maddison and Liam have not commented on their relationship.
Also related:- Cody Simpson Girlfriend, Sister, Gay, Now
It's actually pretty understandable that Liam, who recently went through a public divorce with his ex-wife Miley, is making a conscious effort to keep his personal life under the radar for a while.
Moreover, when Maddison was asked if she was single during an interview with Australia's Daily Telegraph, she replied,
"I'm not answering that question, My rule is not talking about my personal life."
From her statement, it's pretty clear that the actress is extremely tight-lipped about her relationship and has not let even the slightest bit of info slip.
Further, what's interesting is the fact that both Liam and Maddison have not denied these rumors directly. It's almost as if both actors are trying to dodge the questions and media.
Well, for now, although an actual confirmation has not come from both Maddison or Liam, the facts point that the two are an item. Further, the two fellow Australians reportedly share many mutual interests. In addition to that, the two also look really good together.
Age/ Bio/ Career
Maddison Brown was born on 23 April 1997. She was raised alongside two sisters: Allyson Brown and Nicki Brown.
Maddison stepped onto the fame game at a very young age. Her first screen performance was as a seven-year-old in the television movie Go Big. Later, she got into modeling in her teens.
You May Be Interested:- Who Is Lily James Boyfriend? Married, Measurements, Net Worth
During her modeling career, Maddison has graced the prestigious runways and been the face of numerous big-name designers like Calvin Klein, Jason Wu, and Marchesa.
Further, in her acting career, she has acted in movies and TV shows like Strangerland (2015), Subjective Reality ( 2016), and The Kettering Incident (2016) to name a few.