Entertainment
Guy Ritchie New Wife Bliss! Children Battle With Madonna To Wiki Details
Guy Ritchie was previously married to...the pair exchanged the wedding vows in...they even share...children together...but their relationship turned toxic and eventually the pair divorced in...after the end of the relationship with former wife Guy gave love another chance. He then married...in a wedding ceremony held on...at...they are currently blessed with...children...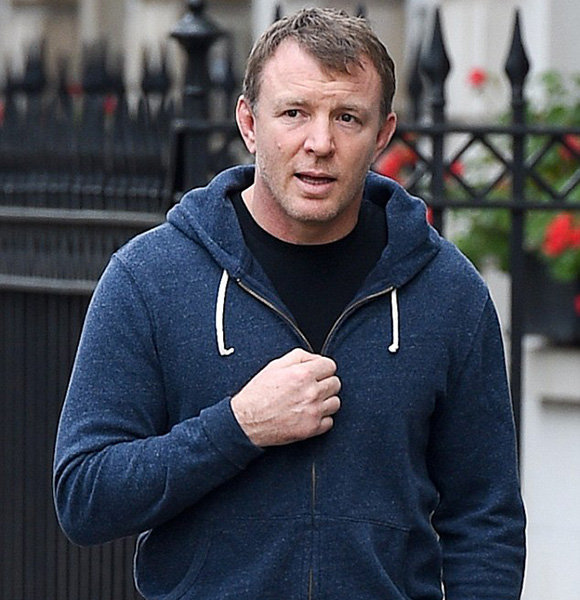 For the English film director Guy Ritchie, love first came in the shape of Queen of Pop!
Known for his work in 'Lock, Stock and Two Smoking Barrels', Guy has his highs and lows while being married to Madonna and sharing the children with the pop singer. 
From tying the knot to much-publicized battle over custody of his children, the director has finally put an end to his rocky road of marriage with Madonna. And he adds another married life to move on from Madonna, giving open-arms to love for the second time. 
Find out all here on wiki-like-bio of the famous director!
First Marriage Comes To End; Battles For Children
Guy Ritchie and "Queen of Pop" Madonna were acing in different fields when they first met each other after being introduced by singer Sting and his wife Trudie Styler back in 1998. 
Madonna was a top-notch singer while Ritchie was also heading in film producing and screenwriting field when the duo started dating.
The pair hit it off soon and not long after they tied the wedding knot. They were married in Scotland back in December 2000 in Skibo Castle. During the time when they were married, the pair was also blessed with a baby boy whom they named Rocco.
See Also: Grayson Dolan Having A Hard Time to be Dating? Meet His Ideal Girlfriend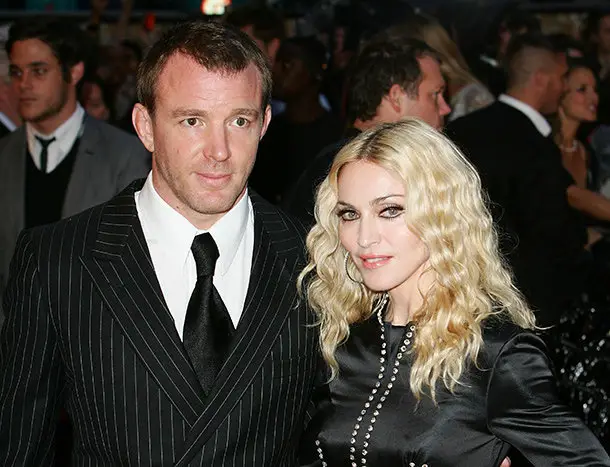 Guy Ritchie with former wife Madonna. (Photo: hellomagazine.com)
Guy and Madonna went together with their romance for almost eight years sharing two children, Rocco and David, only to form a toxic relationship and finally, heading to the end.
Madonna's biography, Madonna: An Intimate Biography of an Icon at Sixty also explained that "by early 2008, they were such different people than they'd been when they wed."
The issues grew when Guy missed the major moments of achievements in Madonna's life. Even when Madonna was inducted into the Rock and Roll Hall of Fame in New York, Guy was nowhere near to be seen and instead went missing Madonna's Oscar party too.
Turns out Guy got tired of the pace his wife had since the beginning of their marriage and he wanted her to take a break at least for the sake of their children but Madonna wanted to thrive which she eventually did.
While there were rumors swirling around in the media of their separation, the pair was adamant to not let it get out of their hands as they were in between the finalization of the adoption of their second son David.
Don't Miss: Monte Durham Wiki: Net Worth To Husband & Cutest Gay Married Story
After the formalized adoption and much speculation of their spilt, Guy and Madonna finally announced their separation in November 2008. They legally had their divorce and there wasn't much fuss in splitting the assets. Madonna kept all of her £300 million fortunes after Guy denied to add numbers to his net worth through Madonna's fortune.
The biggest concern about their separation was their children. In the beginning, the couple was said to share the custody of their sons as they would divide the time between New York and London. But later Rocco demanded to be with his father which led to their publicized custody battle. 
The custody finally worked out by the fall of 2016, which allowed Rocco to stay in London with his father. As for Madonna, she aced as a mother while adopting four children from Malawi.
Walking Down The Aisle Again; "Spend A Lot Of Time Thinking About Wife"
Guy, who stands at the height of 5' 11" (1.8 m), did not give up on love and family and soon, got connected with Jacqui Ainsley whom he started dating back in 2010.
Five years later, Guy and Jacqui were pronounced husband and wife at a ceremony held at their country estate in Wiltshire, England in July 2015. Even though being married the happy couple rarely made public appearances.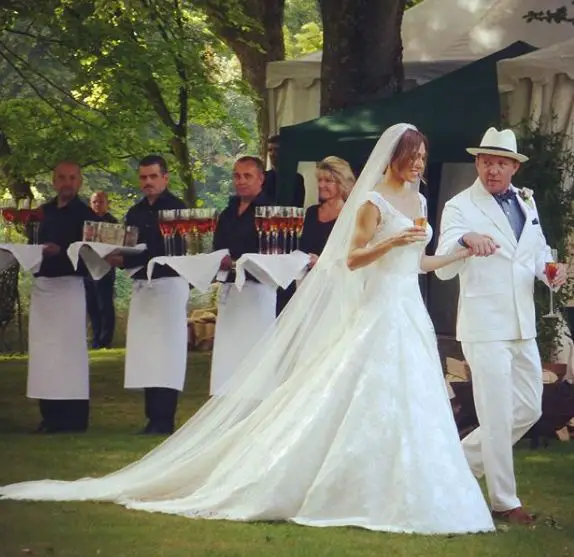 Guy Ritchie with wife Jacqui Ritchie on their wedding day. (Photo: Jacqui Ritchie's Instagram)
It was only a few times their admirers would catch them sharing quality moments together.
However, they were sure to mark the return of Guy to the big screen in King Arthur: Legend of the Sword in Los Angeles was the pair stepped out making their public appearance.
Despite their desires to step away from the public display of their affection, the Guy has not missed out to gush about the relationship that he shares with her. Previously opening up with Entertainment Tonight he revealed how they two fit in together. He said,
"[I'm] very happy. I spend a lot of time thinking about my wife. It's a hand in a glove. We just don't argue, you know? She finishes my sentences and understands what I'm thinking way before I'm thinking it."
Well, their perfect marriage has been topped with their three bundles of joy. They have been blessed with three children Rafael who is at the age of five, Rivka who is at the age of 4 and Levi who is 2.
You May Also Like: WWE Host Peter Rosenberg, Beautiful Wife & Massive Net Worth Suits Best
As of now, the pair is blissfully enjoying their happy family life of six. Apart from their family, Guy and Jacqui at times make their public appearance. Back in December 2017, the couple stole a romantic time off away from the children, as they enjoyed their date at the Chiltern Fire House in London. 
In the meantime, Guy and his wife were also the leading the celebrity arrivals during Annabel's x Dior event which took place in London.