Entertainment
Haley Morales Age, Height, School, Parents, Dating Status
Haley Morales is a YouTuber and Instagram star...her age is...doesn't have a boyfriend yet...isn't dating anyone...her mother's name is Brandi Morales...opted to take online high school classes instead of attending traditional high school...stands at a height of...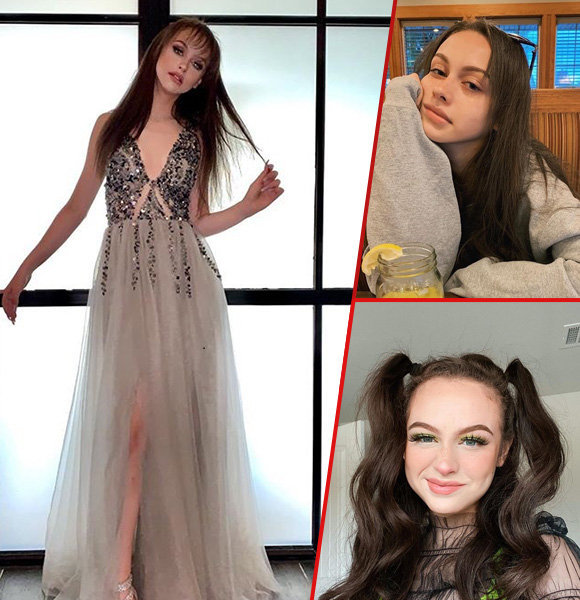 Haley Morales is famous for her self--titled YouTube channel, where she posts makeup tutorials and fashion-related videos. She has over 791 thousand subscribers on YouTube.
Haley also writes and sings her songs, and her first single is going release on the 21st of January 2020. She also has a massive presence on Instagram, where she boasts over 450 thousand followers.
Haley's Personal Life
Haley may be single. She revealed through a tweet on the 15th of June 2019 that she was single and was accepting applications from people for being her boyfriend.
Parents and Family
Haley is the daughter of Brandi Nicole Morales. Brandi is a vital part of her life and career. She serves as Haley's manager, while also pursuing a degree in Anthropology at the University of Houston.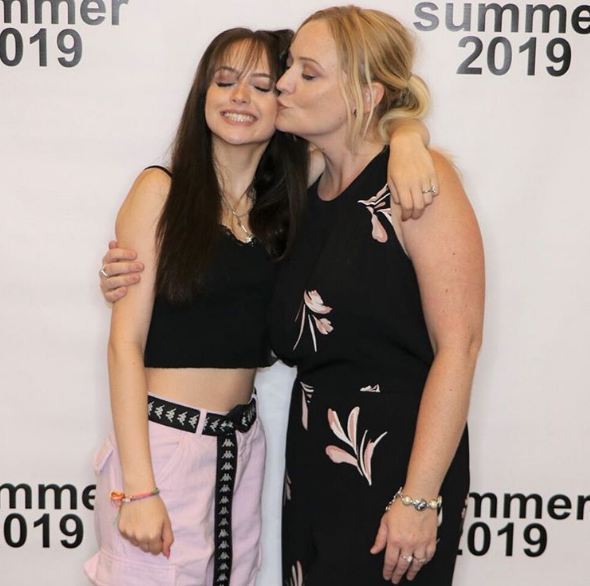 Haley Morales with mother Brandi Morales at The Bestie Tour in Kansas City (Photo: Brandi Morales's Instagram)
The YouTuber has a brother named Haydn Morales. Haley lives with her family in Houston, Texas.
Controversy
In July 2019, a serious allegation against Haley started appearing on social media. Haley was blamed for the attempted suicide of one of her fans named Lena.
Lena was a huge admirer of Haley and ran a fan account of Haley on Instagram.
Screenshots of a conversation between what looked like Haley and another stan account surfaced, in which Haley said that Lena was "annoying," and she didn't like her.
The incident allegedly drove the then-14-year-old Lena to attempt suicide twice in a week. After her second suicide attempt, Lena has been reportedly declared "braindead."
Haley was bombarded with hate and allegations for Lena's alleged suicide. Many other stan accounts and Lena's friends accused Haley of involuntary manslaughter. They even called for her cancellation.
Instagram Influencer:- Kelsey Calemine Bio, Ethnicity, Parents, Boyfriend
However, Haley apologized by sending out a few tweets. Her mother, too, defended Haley and threatened anyone who was attacking Haley that they would have to face their lawyers.
Interesting Facts about Haley Morales: Age, Birthday, Height
Haley was born on the 22nd of December 2003 in Grapevine, Houston, Texas, the United States.
Her full name is Haley Marie Morales.
The YouTuber is of mixed ethnicity as her mother is white and her father is Mexican.
She boasts a height of 5 feet 4 inches or 1.62 meters.
Another Famous YouTuber:- MrBeast Dating Status Now, Who Is His Girlfriend?
To give more time to her YouTube career, Haley has opted not to attend traditional high school. Instead, she takes online high school classes.
Haley has hobbies like gymnastics, vocal lessons, dancing, modeling, and beauty pageants.
The YouTube star sells a variety of merchandise on her website. She offers t-shirts, hoodies, hats, cell phone cases, signed pictures, etc.
She attempted suicide a couple of weeks before the allegations about Lena's suicide attempt surfaced. She blamed her ex-best friend Lauren Emily Compton for causing the self-harm attempt.