Entertainment
Hayley Roberts [David Hasselhoff's Wife] Bio, Age, Net Worth & More
Hayley Roberts is an actress who married David Hasselhoff...they have an age gap of 28 years...She married her husband on...The wedding was attended by David's daughters from the previous relation with...Hayley is a native of...and is mostly known for Russell Coight's All Aussie Adventures (2001)...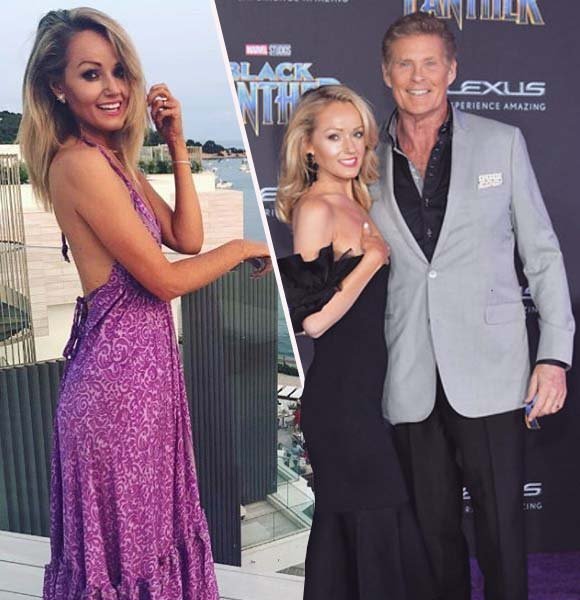 Hayley Roberts is an actress and model known for her appearance in the Australian comedy TV series- Russell Coight's All Aussie Adventures (2001). Along with her acting and modeling career, the actress became the center of attention for the paparazzi when she married Baywatch actor David Hasselhoff. 
Initially, she used to work as a sales assistant in a Debenhams store before trying her luck in Hollywood.
First Meet To Engagement
Hayley first met David when he was a judge on Britain's Got Talent in 2011. She asked the actor for his autograph, and David was quick to respond by asking for her phone number in exchange. 
Eventually, the couple fell in love, and despite having a solid age gap of 28 years, the two got engaged in May 2016 at a picnic in Malibu.
Wedding Details
After two years of their engagement, Hayley and David got hitched on 31 July 2018.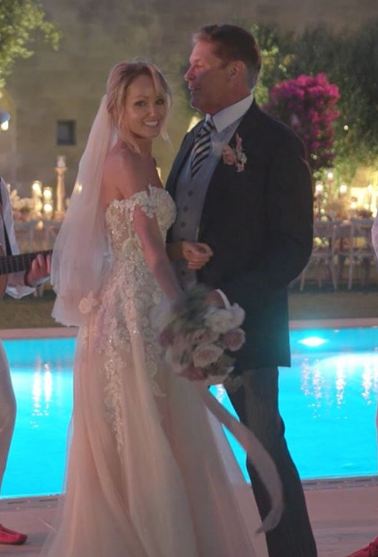 Hayley Roberts poses with Husband David Hasselhoff at their wedding day on 31 July 2018 (Photo: Hayley Roberts' Instagram)
Hayley and David got married in a private ceremony in Puglia, Italy.
More On Hayley's Wedding:-Newlyweds! Model Hayley Roberts Age 38, Married To Fiancé Of 2 Years David Hasselhoff, 66 
David Hasselhoff Bio
Hayley's husband, David, is a Hollywood actor who is best known for films like Knight Rider (1982) and Baywatch (1989). He has a net worth of around $10 million, according to Celebrity Net Worth. 
David was born on 17 July 1952 in Baltimore, Maryland. His parents are Dolores Therese (Mullinex) and Joe Hasselhoff (Joseph Vincent Hasselhoff).
He has four sisters named Daine Hasselhoff, Joyce Hasselhoff, Jean Hasselhoff, and Lisa Hasselhoff. 
Also, the actor is of German, English, and Irish descent.
Previous Marriage Details
David was married to Catherine Hickland from 24 March 1984 to 1 March 1989.
Also, he was married to Pamela Bach-Hasselhoff from 8 December 1989 to 27 July 2006, and the pair had two daughters named: Taylor and Hayley. 
Interesting Facts About Hayley Roberts
Hayley dated David for seven years before finally getting married to him. 
She is originally from Neath, Wales.
Another Actress With Same First Name:-Hayley Atwell On Settling Down With Boyfriend! Real Talks About Dating
Hayley's wedding guests included David's two daughters: Taylor and Hayley. 
Hayley and her stepdaughter, Hayley, share the same first name.
The actress's husband stands at a height of 6 feet 4 inches(1.93 m).