Entertainment
Heather Thomson Mother of 2 Children! Relation With Husband Now?
Heather Thomson is a former reality star, fashion designer and businesswoman best known for being a member of Bravo TV's The Real Housewives of New York City. She is also the founder of Yummie by Heather Thomson, a retailer of shapewear styles and slimming clothes. 
She has over 20 years of experience as a designer and stylist. Throughout her career, she has worked with some of the biggest names in the entertainment industry, including Jennifer Lopez, Beyonce, and Sean "Diddy" Combs. 
Heather Thomson Married, Children 
The fashion designer is married to Jonathan Schindler. The two tied the knot on 28th June 2003 and have two children together. Her son Jax is three years older than her daughter Ella Rae.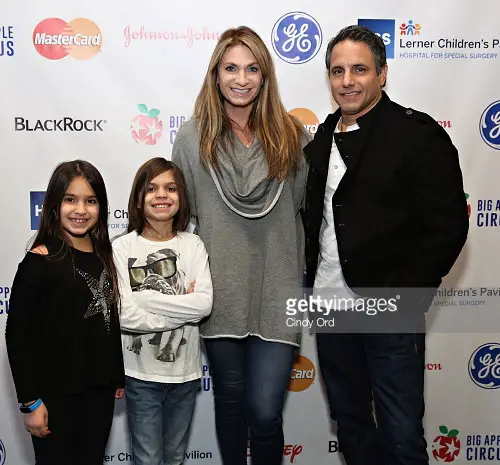 Heather Thompson with husband and children attending the 9th Annual Big Apple Circus Benefit on 5th December 2015, in New York City (Photo: gettyimages.com)
According to bravotv.com, Heather first got the idea for Yummie by Heather Thomson after having her children. The existing shapewear didn't satisfy her, and she set out to create something sexier, comfier, and "yummier." 
About Heather Thomson's Husband
Jonathan Schindler is an Executive Director at Cushman and Wakefield. He is involved in the real estate business and began his career at Helmsley-Spear, Inc. in 1985 and worked at the Fisk Building until 1994. During his time there, he negotiated more than 100 leases. 
Another Stylist:- John Frieda Married Status, Partner, Children, Shampoo & Salon
He joined Cushman and Wakefield in 1994 and has been working there for over 25 years as of February 2020. 
Jonathan has a Bachelor's degree in Political Science from Clark University. 
Age & Bio
Heather was born to Emily Franks and Scotty Thomson on 14th April 1971 in New York. She attended the State University of New York at Plattsburgh.
The former reality star has worked as a high profile stylist, speaker, and TV personality. She has also joined various panel discussions as an expert on network news channels from CNN. 
Quits Real Housewives Of New York
Heather Thompson left Bravo TV's The Real Housewives of New York City in 2015 after three years on the show.
Cast of RHONY:- Who Is Leah McSweeney? Everything About RHONY's New Star
She revealed the reason that she would not be returning to the 'RHONY' in an exclusive interview with etonline.com in September 2015. The fashion designer explained that all the filming was depriving her of a lot of time, which she would rather use differently. In her own words:
I have to focus on the things that are really, really important in my life and that's my family and my business. While I'm filming the show I also am running a business, and it takes away a lot of my time from the company. 
Thompson went on to say that her 3-year long journey in the show was amazing while it lasted. She had no regrets and instead was happy to have met people she normally wouldn't have known. 
Net Worth
According to celebritynetworth.com, Heather has a net worth of $10 million. Her husband is also worth $10 million. 
Facts
Heather is also a philanthropist and supports several charitable initiatives, including the Kellner Family Pediatric Liver Disease Foundation, No Barriers, and the Tick-Borne Disease Alliance.
Recognizing her contributions, American Liver Foundation awarded her with Champion Award, City of Hope with Spirit of Life Award, and Intimate Apparel Square Club with the H.U.G. Award.