Heidi Montag gave birth to her baby boy named...the star's husband was ready to release their personal...wedding was also featured in their show...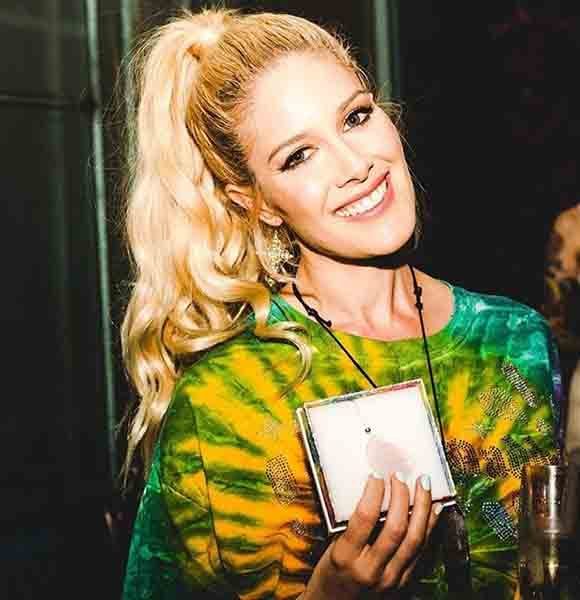 American TV personality Heidi Montag, became a gossip highlight after she first appeared in the MTV reality series The Hills.
She also amassed colossal attention when she underwent ten cosmetic surgery in a single day in 2010.
The procedure drew a lot of criticism from the fans since it possessed a high risk to her health. The actress almost lost her life to the 24-hour surgery under extreme pain. However, all her pain went in vain since she later recalled the procedure as a colossal mistake.
Wedding & Engagement
Heidi is married to her longtime partner Spencer Pratt, an actor and her co-star from The Hills. However, she has managed to create a lot of controversies along with her husband, before and after the marriage.
In 2007, when MTV filmed the duo near a beach, it was apparent that her boyfriend proposed Heidi with a lavender amethyst engagement ring costing $3000. But later, they both revealed to media that it was a promise ring bought and paid by Heidi herself.
Celeb With Same First Name:- SNL's Heidi Gardner Secretly Married? Her Status In 2018
Then, in 2008, during a trip to Mexico, the pair faked a marriage without any legal obligation involved. Only a year after, on 25th April 2009 at Westminster Presbyterian Church in Pasadena, California, Heidi and her boyfriend legally tied the wedding knots.
About 200 guests attended the ceremony, and the event was featured in their show.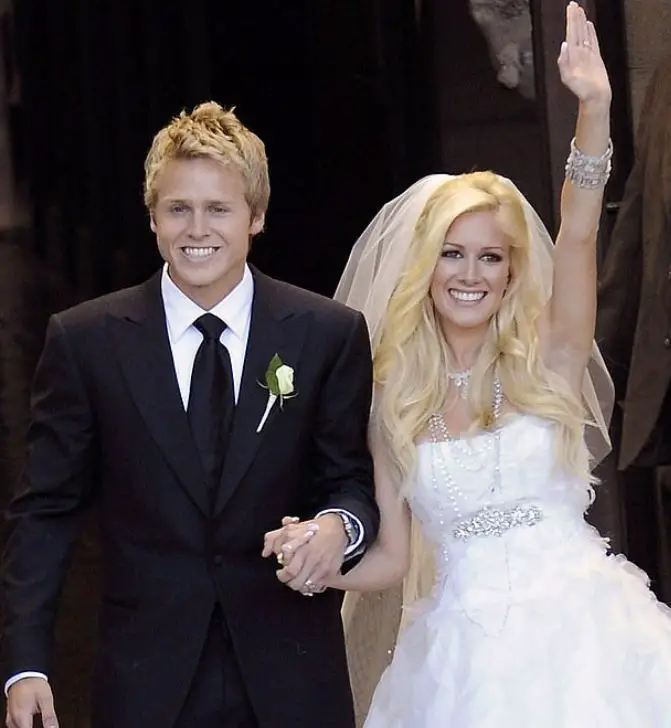 Heidi Montag and Spencer Pratt renew their wedding vows during their tenth anniversary in December 2018 (Photo: dailymail.co.uk)
But again in 2010, news came that the duo had decided to split all of a sudden and had even filed for divorce. Her husband claimed everything in their relationship, including marriage, to be fake and threatened to release their intimate videos in public.
However, after a month, they suddenly reconciled. After that in, 2011, the actress admitted that their attempt to divorce was fake publicity for money.
Despite all the odds, Hiedi and her husband are still together. They celebrated their tenth anniversary by renewing wedding vows in December 2018.
Age, Pregnancy and Recent Years
The 33-year-old reality star's baby boy, Gunner Stone was born in October 2017; the same year she revealed her pregnancy.
More On Her Pregnancy:- Heidi Montag Is Now Ready To Have A Baby! Exclusively Reveals Being Pregnant With Husband
Interestingly, Heidi's husband had shared in 2018 about wanting to make their son a future reality star. And, it seems like the things are going as planned since the pair will be participating in the reboot of the reality show The Hill along with their kid.
No wonder, Heidi's son is getting more attention in the spotlight every day. On top of that, Heidi isn't done with having kids; she has shared about wanting to have more kids in the future, especially twins.