Entertainment
Is Hope Hicks Married? Or Still Having An Affair With Boyfriend? Here's Answer
In August 16, 2017 Hope Hicker came to recognition after becoming the youngest... in the White house. With her close relationship with.. she was paid... her personal life was also in focus after she had an affair with... she is currently dating...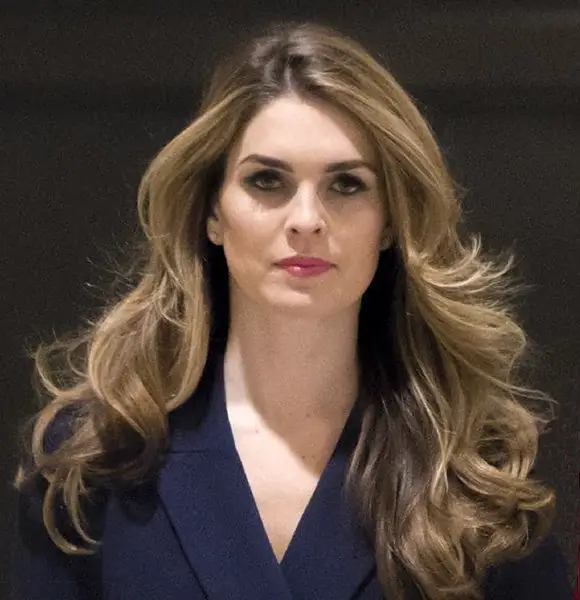 With a female fitting in the role as big as the country's Communication Director, and executing all the responsibilities that the job puts on her shoulder, Hope Hicks has proved that gender does not determine profession anymore.
Born on 21 October 1988, the Greenwich, Connecticut native serves as the American Public Relations Consultant who worked as the White House Communications Director for U.S. President Donald Trump.
As much high-profile her career is, her dating controversies got much more attention. The former model has been linked with few of the top name of the political world, where her alleged boyfriends were previously accused of women violence. 
Not Married: Reported Boyfriends With Violence History
Growing up in Greenwich, Connecticut, in a family with a political background, both Hope and her older sister Mary Grace first got the modeling bug. It was only after she joined the Trump organization, her political career was initiated.
Special Assistant of President Trump:- Julia Hahn Bio: The White House Special Assistant Shares Trump's Thoughts - A Little More Closely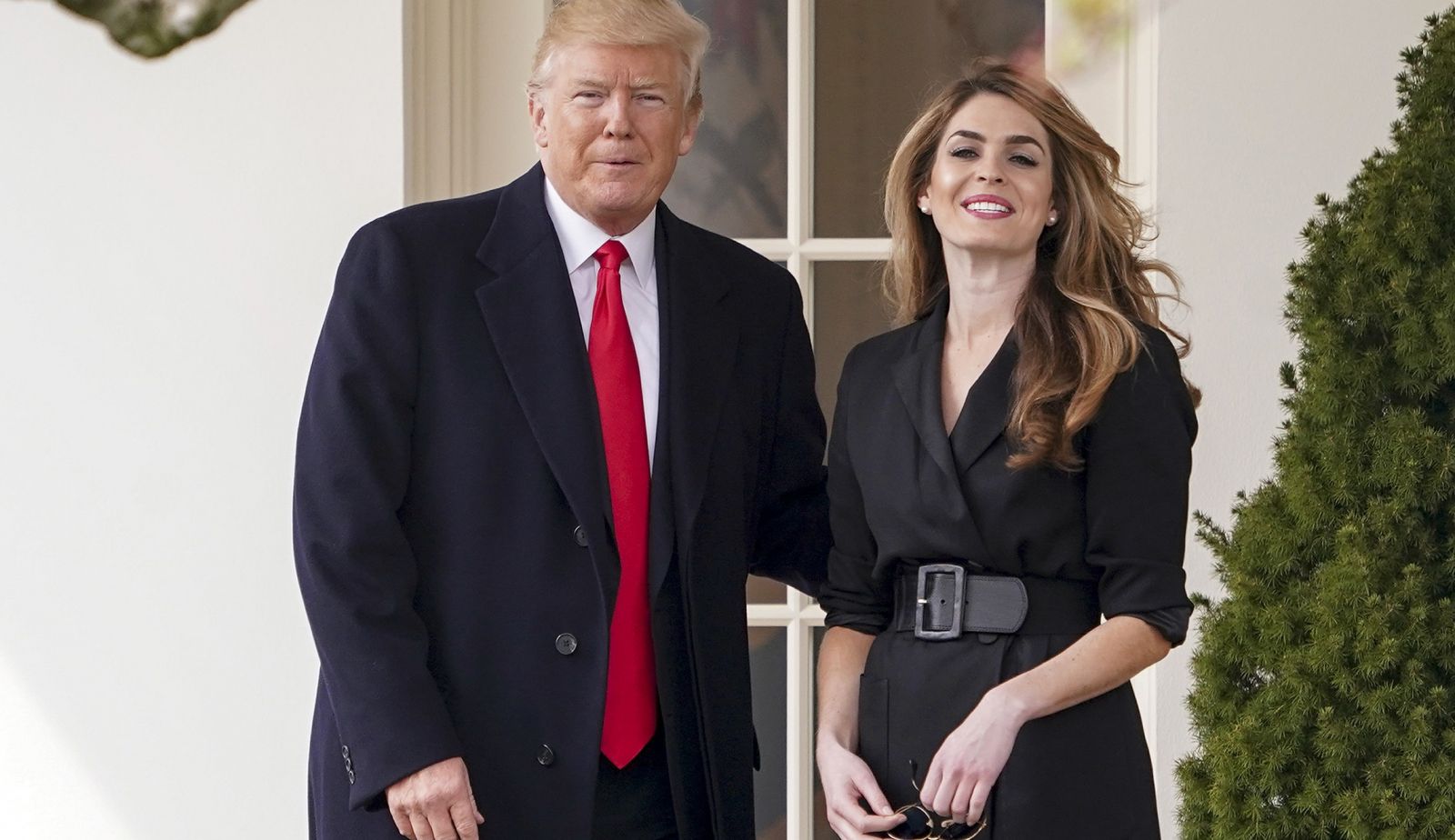 Hope Hicks alongside president Trump during his 2016 presidential campaign (Photo:washingtonexaminer.com)
Even though Hicks' political career shoot to being the first White House Director of Strategic Communications, her personal life paid the cost via numerous controversies on her dating life. 
Hicks was seemingly dating two ousted Trump aides, Trump's former campaign manager Corey Lewandowski and former top aide Rob Porter where both of them were accused of violence against women.
While Trump's former campaign manager Corey Lewandowski was still married to Alison Hardy, Hicks reportedly got involved in an on-off affair with Lewandowski. 
Michael Wolf was the one to expose the dating relationship in his explosive expose, Fire and Fury, where he also claimed that Trump told Hicks that she was "the best piece of tail" Lewandowski will ever have.
You May Also Like:- Model Elsie Hewitt Sues Her Boyfriend Ryan Phillippe, Accusing Him of Drug Abuse and Domestic Violence!
However, the two reportedly broke up after Hope chose to return to the Trump organization against Corey's wish that she continues her position at Trump's campaign.
According to GQ, Lewandowski reportedly told Hicks,
"You're f–king dead to me."
It seems Hope has got a taste for controversial men. After Corey, she is since then rumored to be dating former White House staff secretary, Rob Porter, while he was caught up in a scandal for allegedly beating his two ex-wives.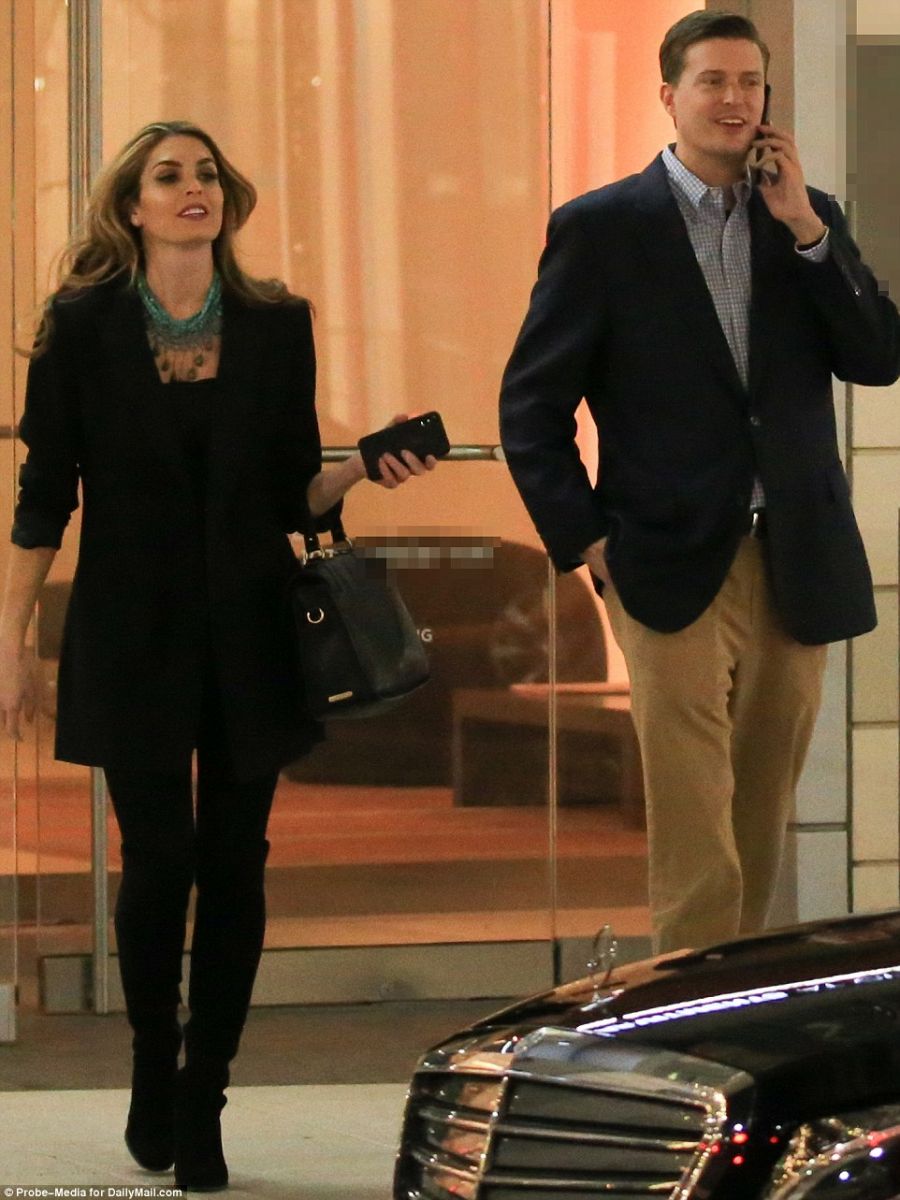 Hope Hicks pictured with Rob Porter stepping out of her D.C. apartment on January 2018 (Photo: dailymail.co.uk)
After the duo was spotted praying together at a church in Washington D.C on 7 January 2018, the dating speculation started like a wildfire. Since then, Hope and Porter have been spotted together on numerous occasions fueling the rumor of a link-up between two.
The two were further spotted together on July 2018, playing cat and mouse in Central Park and then spending the weekend holed up together in her NYC apartment.
Other Interesting Article:- Danny Fujikawa Age 32 & Girlfriend Welcomes First Baby, It's A Girl!
Trump's Highest Paid Aide: Salary and Networth
As per the salary reports released by the White House for their 377 top staffers in June 2017, Hicks gets paid the maximum amount that any of Trump's aides receive with a mouth-watering salary of $179,700, the maximum amount allowed.
The Southern Methodist University graduate was one of the only 22 staffs taking home the maximum salary, but just one of the five women to do so. The youngest White House Communications Director in history also picked up an additional $71,689 salary as part of being a member of the Trump organization.
With a massive salary paycheck resulting in an increased net worth, Hope Hicks remains in the public eye of America, be it because of her groundbreaking political career or her controversial dating life!