Entertainment
Husbandless Emma Myles: Confirmed About Living With Boyfriend in Interview
Emma Myles from "Orange Is the New Black" has been regarded as one of the most favorite recurring actresses.  You must be impatient to know more about this beauty. Although we knew that Emma is yet to be married, and we also know that many guys are happy to know this fact, but all those guys are about to feel suddenly subdued after realizing she has a boyfriend, a long time boyfriend.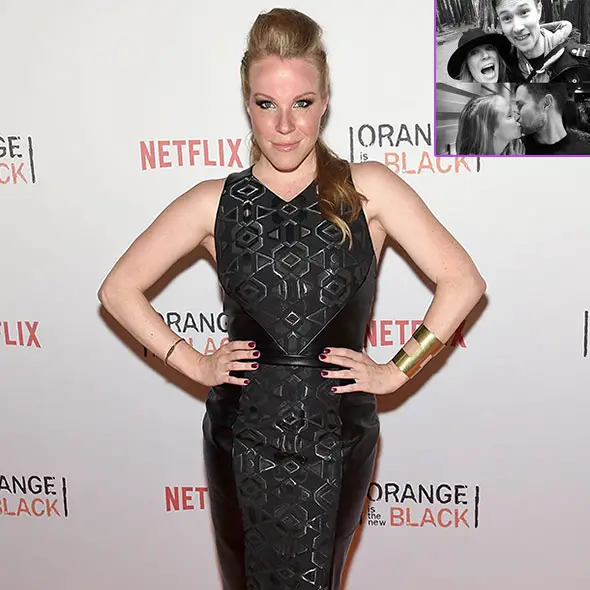 Emma Myles from Orange Is the New Black has been regarded as one of the most favorite recurring actresses. You must be impatient to know more about this beauty.
Although it's known that she is in a long-term relationship, many might not be aware of her partner. Meet Emma's husband Darcy Cadman, who is also a fellow actor like Emma.
The couple's romance has proven the fact that true love does exist.
Dating Life, Wedding
Emma initially explained about her boyfriend but didn't reveal his name. She said that they were together for years. The actress further explained that her boyfriend was also a Vancouver-based actor and was a Canadian.
The details strongly resembled Darcy Cadman. He was also a Canadian born in Vancouver, British Columbia, Canada. Apparently, the couple still didn't say anything about getting engaged or married but surprised everyone when they exchanged the engagement bands in January 2018.
Darcy went down on his knees and proposed the love of his life with his grandmother's ring. But, during the proposal, he made a funny error saying if she would spend the rest of 2018 with him to which Emily laughed and said she could handle a year. 
Then, he immediately corrected himself and also added the rest of his life, which was quite cute. Having got one step closer to the wedding, the two were eager to walk down the aisle.
Finally, on 3 August 2019, they planned a very unorthodox wedding in the Brooklyn Grange Rooftop Farm which consisted of a setup full of nature as well as city vibes. On top of that, her wedding gown also did not represent the typical white color but was full of colorful flowers embedded into them.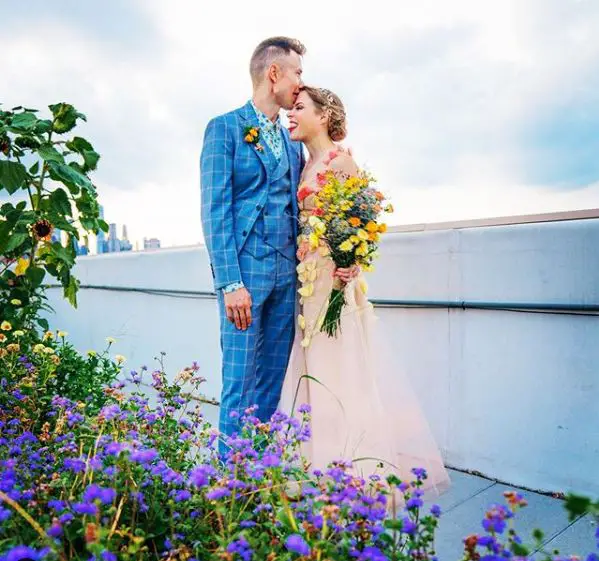 Emma Myles with husband Darcy Cadman during their wedding on August 2019 (Photo: Emma Myles' Instagram)
To match the outfit, the groom also rocked a three-piece checked suit with floral vibes going through the shirt and exteriors of the suit. Only close family and friends gathered to witness the unique wedding, and the couple looked stunning together. 
Emma's Short Bio:
Emma Myles was born on 30 June 1987. Emma started to appear on television since 2004 with her first role as Lizzie Jones in Law & Order Special Victims Unit. She has also played in many films like First Born, The Beverages, Spinning into Butter, Please Give, Girl Most Likely, and Child of Grace.
Most Romantic Love:- Sturgill Simpson Married, Family, Net Worth
It was in 2013 that her fame rose after she was portrayed as Leanne Taylor in the Netflix original series called, Orange Is the New Black. She has been playing the role of Leanne as a recurring actress since 2013 till now. She has been praised for her work in this series and is mostly known for it.