Entertainment
How Much Is Ian Hecox Net Worth? Also Details On His Dating Life
Ian Hecox is an American YouTuber...best known for being the co-creator of the super-popular... born on 30 November...twin brother...dated Melanie...decided to break up...model and a Playboy playmate...diagnosed with cancer... most subscribed channel...Ian's net worth as of 2019 has been reported to be...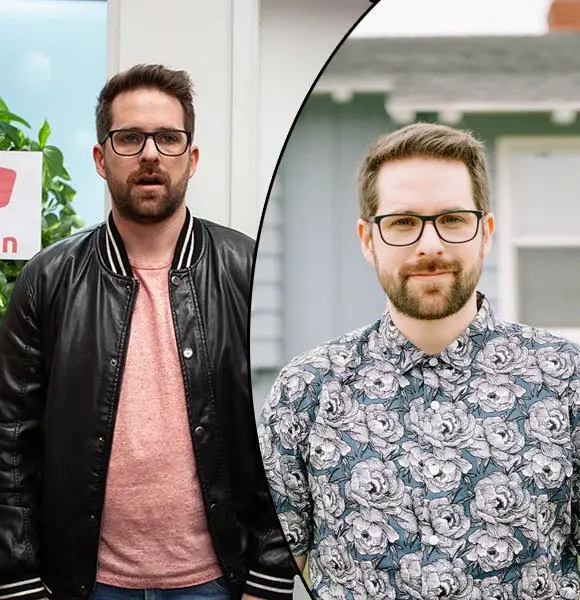 Ian Hecox is an American YouTuber, actor, singer, and internet personality. He is best known for being the co-creator of the super-popular YouTube channel, Smosh.
For those unaware, Ian took over as the head of Smosh on 14 June 2017 after his creative partner of 11 years, Anthony Padilla left Smosh to be an independent content creator.
Family, Wiki Bio, Age
Ian Andrew Hecox was born on 30 November 1987 in Sacramento County, California. His father is Stephan Andrew Hecox and his mother is Sharon Hecox. Both his parents have appeared on several of Smosh videos, as their real selves, as well as characters in the Smosh franchise.
Ian also has an older sister named Melissa Hecox but she hasn't made an appearance in the Smosh franchise yet.
In a video titled Meeting My Identical Twin, Adrian Hecox Hendrix was featured. Some people think that Ian has a twin brother because of the video but he does not have any other siblings except Melissa. The twin brother on the video is played by Ian as well.
Ian completed his high school education from Del Campo High School in Fair Oaks, California. He went to American River College in Sacramento for his college studies.
Personal Life
Ian dated Melanie Moat from 2007. He met Melanie when he was visiting a friend in Sacramento. The two began dating shortly after and maintained a long-distance relationship for nearly five years.
Having decided to take their relationship to the next level, she moved in with Ian in 2012 and the pair were very popular among Smosh fans.
Unfortunately, the two decided to break up and Ian's girlfriend of seven years made a public announcement regarding their mutual decision on 12 September 2014 through her Twitter account.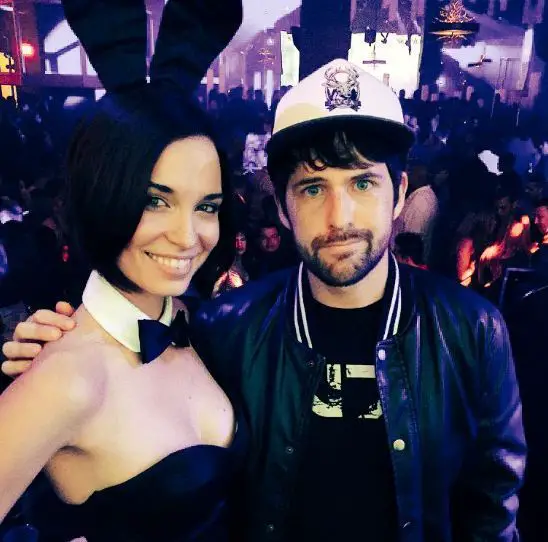 Ian Hecox with Pamela Horton in a Playboy party on 11 July 2015 (Photo: Pamela Horton's Twitter)
Ian spent the next year single. However, he met Pamela Horton, YouTuber, model and a Playboy playmate in a Playboy party in 2015. The two hit it off immediately and began dating. They had great chemistry and their relationship was received well by the Smosh fans. 
Another Playboy Playmate:- Khloe Terae Dating, Boyfriend, Family, Net Worth
Sadly, Pamela was diagnosed with cancer. Ian was aware of her being at risk for cancer from the beginning and the two had an understanding regarding the matter. The couple stuck together through the hard times hoping to weather through the storm.
Unfortunately, a rift formed between them eventually and the two decided to head their separate ways in 2018.
As of now, no details regarding Ian's romantic life is known and he is most probably single.
Smosh Now
Smosh has been one of the most consistently loved channels on YouTube. It was also the most subscribed channel back from May to June 2006, April 2007 to September 2008, and January to August 2013. Ian is currently the head of Smosh. He takes care of his team as well as all the channels associated with Smosh.
Smosh Team Member:- Shayne Topp's Girlfriend Will Be One Lucky Girl; If He Isn't Dating Already
There are ten Smosh-related channels on YouTube and eleven active members. They have over 43 million combined subscribers and almost 14 billion views.
Net Worth
The Smosh channel brings in anywhere between $164,300 to $2,600,000 a year. A good portion of that sum goes to Ian. Smosh merchandise also sells really well and YouTube sponsorships also add a decent heft to his pockets. Ian's net worth as of 2019 has been reported to be $8,000,000.