Ian Thorpe is in a happy relationship with his boyfriend...as of today, he has successfully mentored...came out as gay two years later... was honored with the title of "Young Australian of the Year" by the Australian government...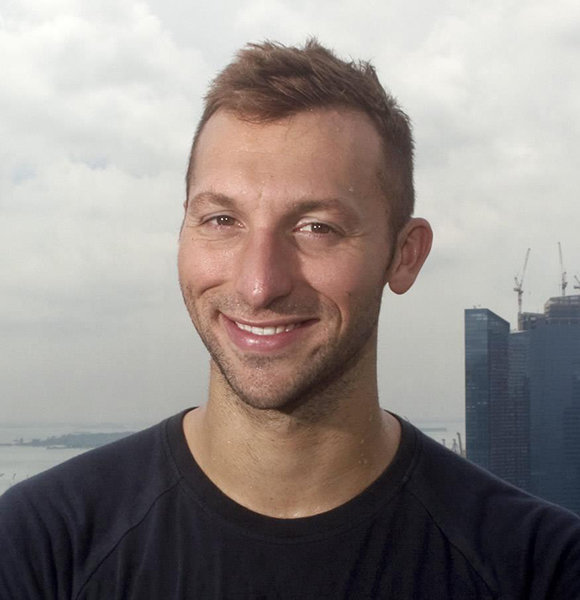 Ian Thorpe is a retired Australian Swimmer, who has won nine Olympic medals throughout his career. At the young age of 14, he won the 1998 world 400meters freestyle title in Perth, becoming the youngest world champion.
In 2000, Ian was honored with the title of "Young Australian of the Year" by the Australian government.
Bio, Family, Career
Ian was born on 13th October 1982 in Sydney, Australia, under the birth name Ian James Thorpe.
He grew up in a family involved in sports; his father Ken is a professional cricketer while his sister is a swimmer. Ken's wife - Ian's mother - is a teacher.
The star first started to train in swimming after he was bored of always watching his sister swim in various competitions. Although he had allergies to chlorine in the water, he managed to surpass the weakness. And, at the age of 14, Ian became the youngest male to be selected in the Australian Men's swim team.
Similar Gold Medalist Swimmer:- Michael Phelps Wife, Pregnant, Baby
After that, the swimmer went on to give eye-catching performances in several major tournaments. By 2006, Ian had already won nine Olympic medals, eleven World Championship titles, and was even recognized by Swimming World as Swimmer of the Year(2003) four times.
However, after a long career in swimming, he officially announced his retirement in 2006.
Although the swimmer tried to make a comeback by participating in 2012 Olympic games in London and 2014 Commonwealth games, he couldn't continue playing professionally. All due to his health problems, including the infection he had contracted from his surgery and his shoulder injury.
So, he instead shifted his focus to mentoring young athletes. As of today, he has successfully mentored players like Kyle Chalmers, the 2016 freestyle champion.
Openly Gay, Who Is Partner?
Although the Australian born swimmer had denied the rumors about his gay sexuality through his 2012 memoir, he finally came out as gay two years later in a televised interview.
Ian spoke out about the taboo in the sports arena on gay athelete and blamed the lack of privacy from media as the reason for the delay in making his sexuality public.
More Coming Out Stories:- Ben J. Pierce Coming Out Gay In Style At Young Age; Has Large Family Now
And, while the athlete had acted to be just fine outside, he was striving with his sexual inclination from the age of 16. Also, he had gone through severe depression and alcoholism due to his struggle to come in terms with gay sexuality.
Ian Thorpe spends time with boyfriend Ryan Channing in New Zealand in 2018 (Photo: Ian Thorpes' Instagram)
As of now, Ian is past his mental struggle and is in a happy relationship with his boyfriend Ryan Channing since 2016. Ryan is an Australian entrepreneur and model.
As a couple, the pair have been planning to adopt a baby through surrogacy in Los Angeles.
Net Worth Plus Body Features
The swimmer has an impressive net worth of $2 million and has been spending it lavishly. As in 2018, he bought a property in the suburbs of Sydney for a whopping 2.75 million.
In terms of his athletic body, he has an impressive height of 6 feet and 5 inches (1.96 m) along with a weight of 86 kilograms. Also, he has unique feet of size 17.