Imogen Poots is a British actress...has been dating another British actor...been dating her boyfriend since 2017...he is not yet her husband, and she isn't married yet...is 30 years of age...born in a family with another sibling...has a height of 5 feet 5 inches...also has a knuckle tattoo...has worked in many movies and TV shows...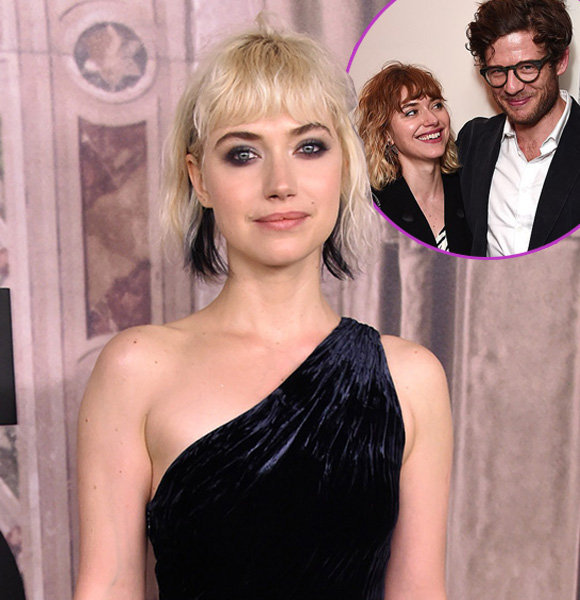 British actress Imogen Poots is one of those celebrities who prefer not to reveal their private life to the public. She fancies to do her job in silence and let her work do the talking, The brilliant actress, however, is not afraid to appear alongside her significant other in public when she absolutely has to.
So, who is Imogen's partner?
The actress has been dating a guy since December 2017. She is pretty happy in her relationship with a guy who understands her and her work as he is also an actor.
Who Is Imogen's Boyfriend?
The Look of Love actress is involved with a fellow actor, James Norton. The couple seems to be happy with each other since the beginning of their relationship in late 2017.
Their first-time meeting was when they co-starred in West End production Belleville in 2017 at the Donmar Warehouse. Their connection progressed gradually and turned into a serious relationship. However, they are not very open about their relationship.
James is a private guy and doesn't venture out in public much often, hence the secrecy about their relation. But Imogen and James have made a few public appearances during their time together.
The couple was seen together in public for the first time during Cannes in May 2018, making their relationship official. Most recently, in October 2019, they were spotted attending the performance of Orpheus And Eurydice at The London Coliseum.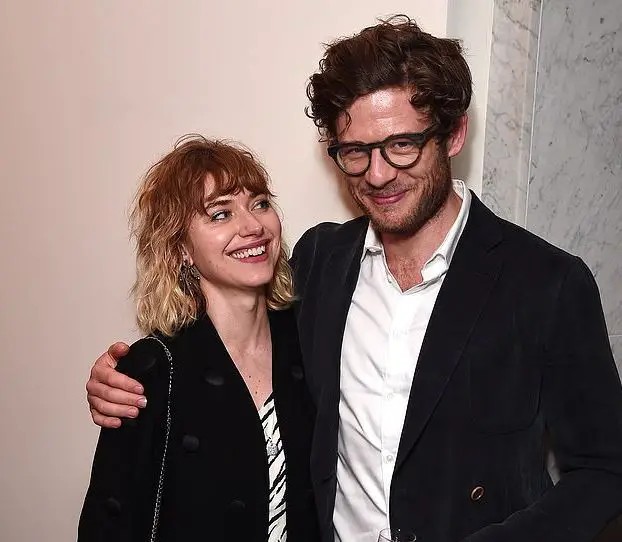 Imogen Poots with boyfriend James Norton at The London Coliseum in October 2019 (Photo: Daily Mail)
As for the rumors that Imogen is married to James, but there are no valid sources confirming that speculation.
In addition to that, the actress has never hinted towards James being her husband. So, one will have to wait and see if anything comes up from the couple's side regarding their marriage plans.
Imogen's Family Life
Born in Hammersmith, London, England, Imogen is the daughter of parents, who are from the field of entertainment. She is one of the two children of Trevor Poots, a TV producer based in Belfast, Northern Ireland. Similarly, her mother, Fiona Goodall, is a journalist and voluntary worker from Bolton.
As for her sibling, her brother, Alex Poots, is a model based in England. Both of them were raised in Chiswick.
Talking about her education, she was privately schooled. Imogen attended three schools - Bute House Preparatory School for Girls, Queen's Gate School, and Latymer Upper School.
Having a vision of becoming a veterinary surgeon while growing up, Imogen didn't think of taking acting as a career path. But maybe she was built softly, and she dropped out of veterinary school after fainting at the sight of veterinary surgery.
Another British Actor:- Jack Farthing Married, Gay, Family, Now
After abandoning her career aspirations to become a surgeon, she then pursued acting. She had been taking improvisation classes at Young Blood Theatre Company at Hammersmith, and that came in handy to win her a place at the Courtauld Institute of Art in 2008.
Imogen's plan-B of making acting her career began in 2004 as she was cast in the TV series Casualty. Following the debut, she has now gathered 47 acting credits working in various movies and TV shows such as Age Out, Sweet Virginia, Roadies, etc.
Age, Height, & Interesting Facts
Imogen Poots (full name - Imogen Gay Poots) was born on 3rd June 1989. She is a Gemini and stands at 5 feet 4-and-a-half inches (1.64 meters) tall.
Despite having starred in horror movies such as 28 Weeks Later and Fright Night, Imogen,30, is not a fan of watching horror movies.
Also Read About:- Joel Fry Married, Parents, Net Worth, Now
Other than her movie and TV career, the actress of Northern Irish, Scottish, and English ethnicity also appeared in a commercial for fashion brand H&M.
The gorgeous actress-cum-model also has a tattoo. A knuckle tattoo, drawn on her by artist Alex Neroulias, consists of letters A and Y. She got the ink in memory of deceased actor Anton Yelchin.